The recipe for these Asian vegetable cigars was accidental. I was saving the mixture from a failed attempt at making vegan and gluten-free dumplings.
Looking back, I think I got a little too ambitious with trying to make them gluten-free. I will attempt it again though using a different flour.
So I was standing there in the kitchen with a dough that was cracking like crazy and wouldn't work and had all this mixture that now had no home.
So I thought to myself, what can I create with this mixture now?
I went back to my childhood of eating filo pastry with spinach and ricotta—which we call burek.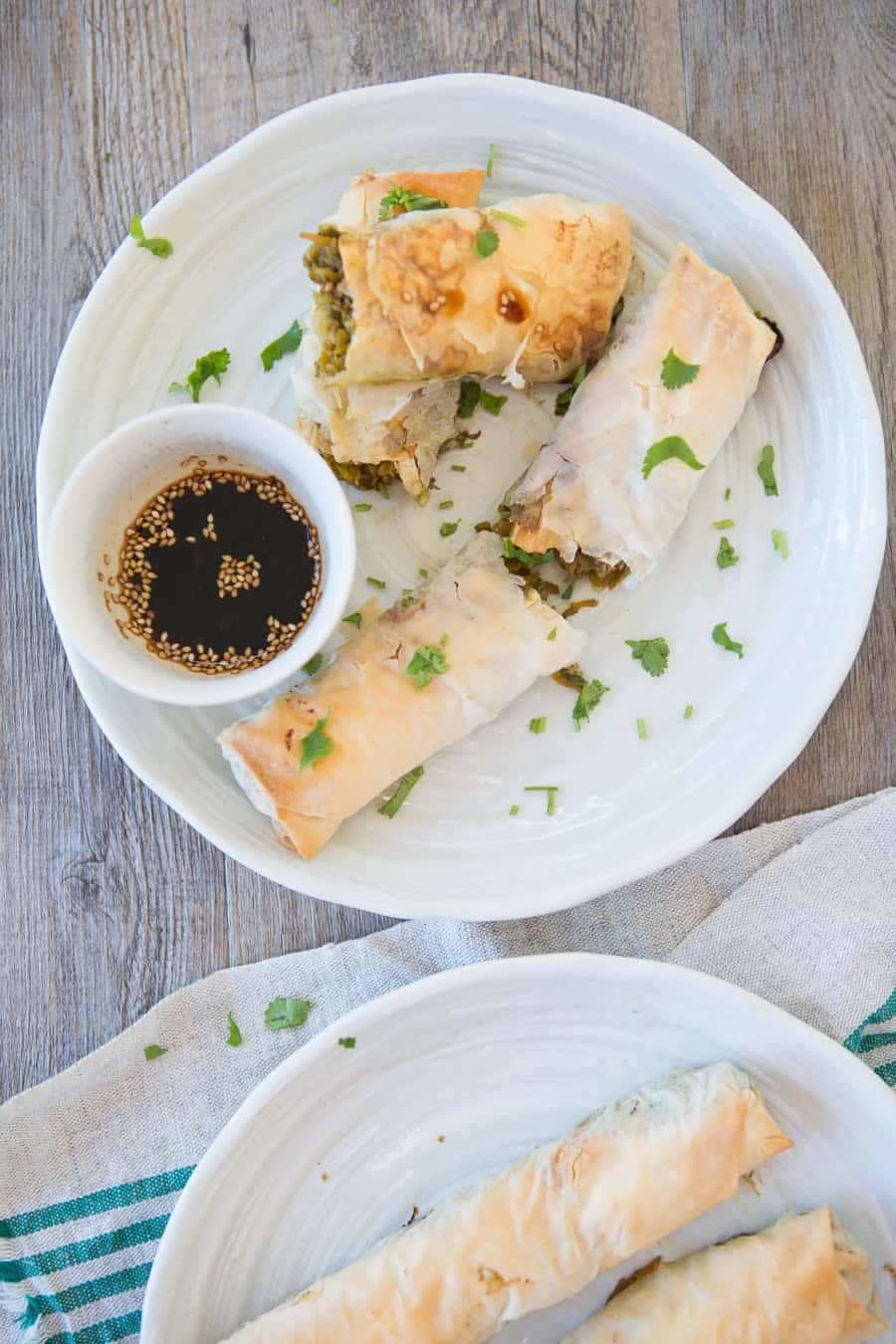 You can make it with so many different fillings, but my family was vegetarian, so that was the most popular combination in our household.
I decided to go and buy some filo pastry and create these gorgeous Asian inspired cigars and add some other herbs and spices like coriander and turmeric.
I also thought that the addition of tamari and toasted sesame seeds as a dipping sauce would add another layer of flavour.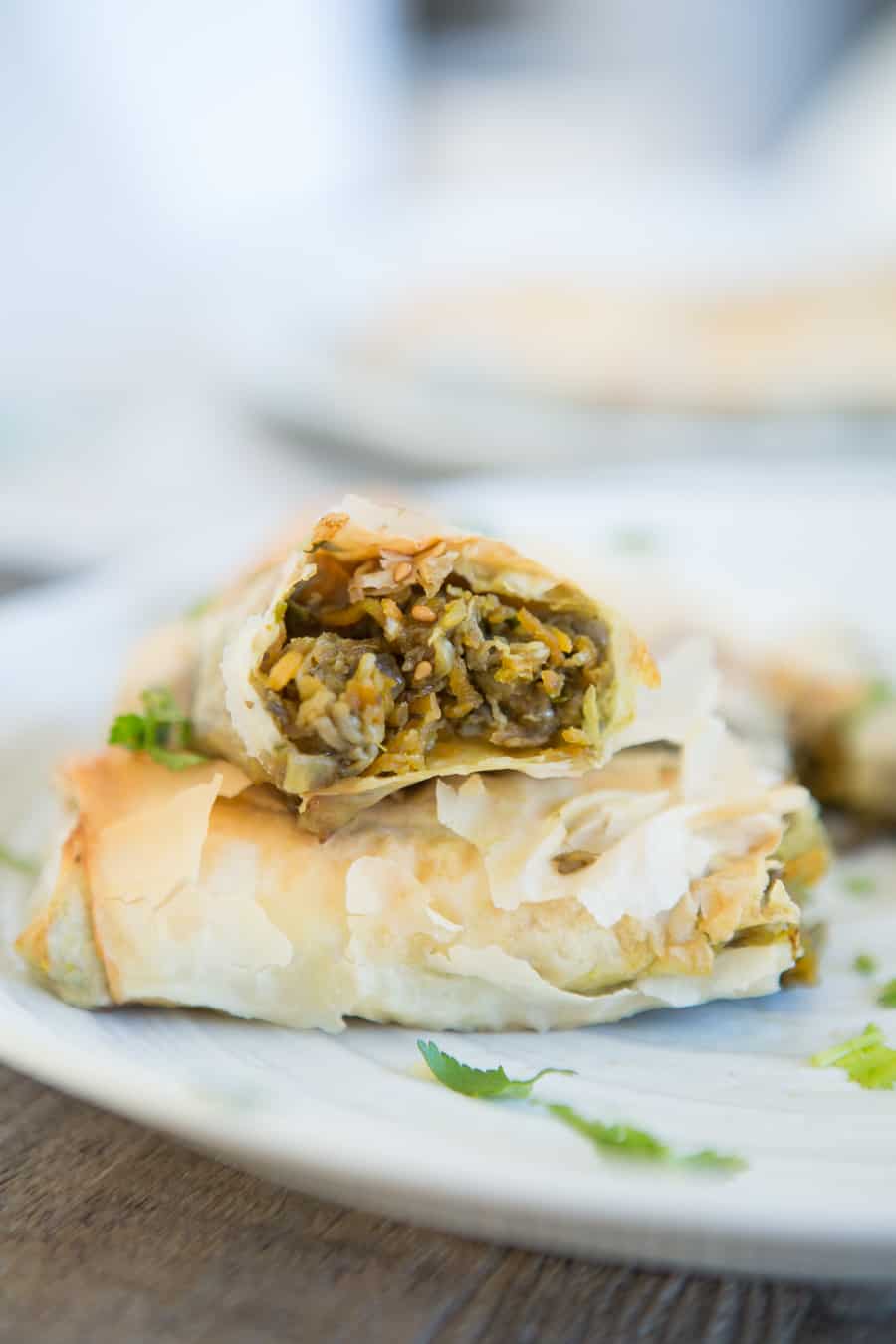 So by mistake, this recipe was born. I was delighted with the way that they turned out, and they are so easy and quick to make!
Especially when you can put all the vegetables through a food processor. Here is a photo version of how I was rolling them. It's super easy, and little skill is required.
These are a great entree or as a snack when you need to grab something on the run. Keep the cigars in the fridge. They will last around 3-4 days.
Other recipes you'll love:
If you try this recipe, let me know! Would love for you to leave a comment and rating below. If you want to go that extra mile, tag us on Instagram or share your photo of the recipe on Pinterest.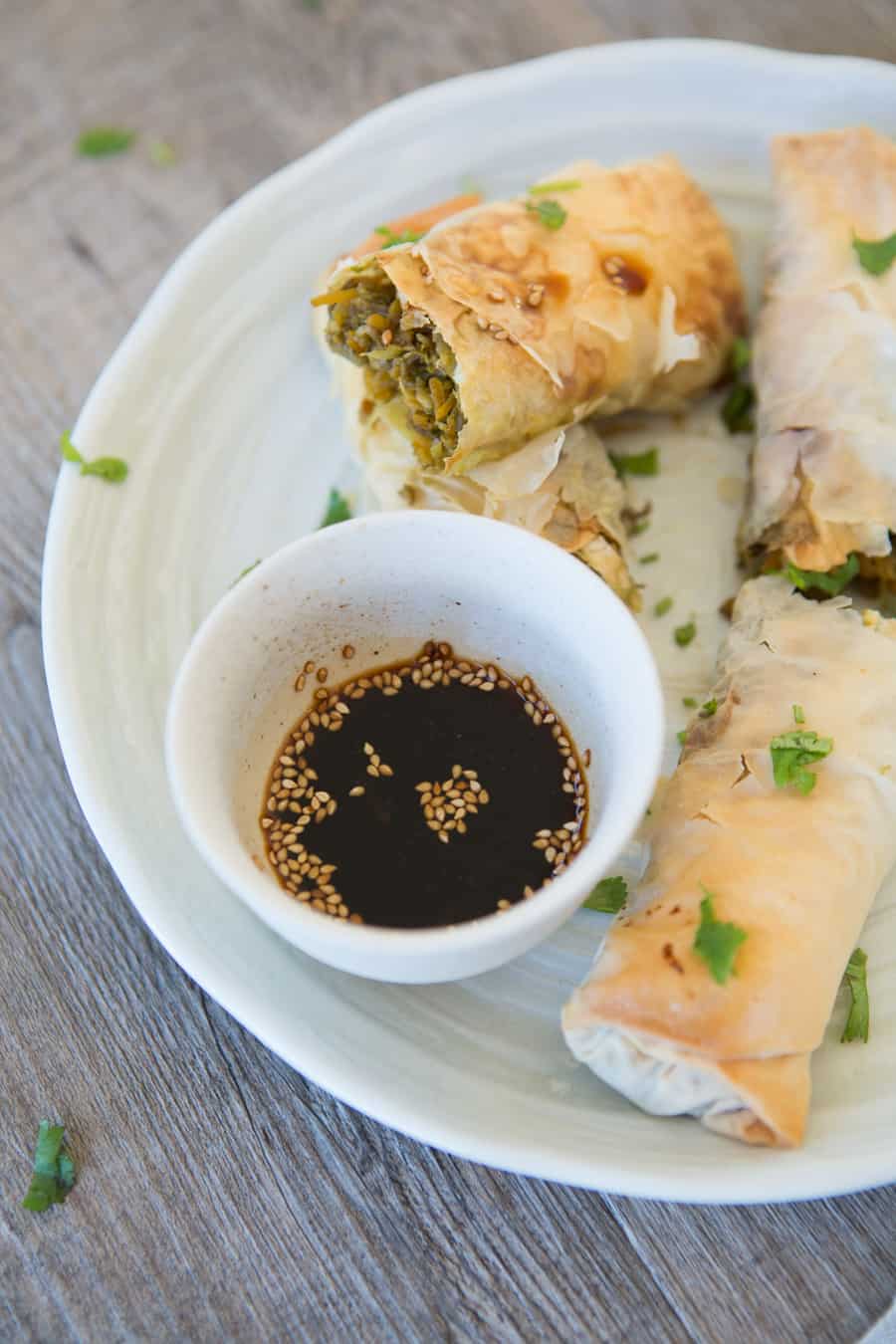 Join the MV community
You'll get a neat summary of our content each week, as well as some behind the scenes of what's happening! See you on the inside 😉