Living in Australia, I've never understood the obsession people have with pumpkin desserts, drinks, savoury foods and snacks. Especially around this time of year!
I was browsing my local health food store and came across canned pumpkin puree. I know that it's such an easy thing to make at home, but thought I'd buy some and try my hand at making some vegan pumpkin tarts with a simple raw crust.
These pumpkin cups are such an easy recipe but require an ingredient that isn't too easy to find, depending on where you are in the world. Where we live, you can find it in 90% of health food stores and even in some supermarkets.
The ingredient is agar-agar: an edible sea vegetable gelatin that helps firm liquids into a more jelly-like consistency. I use this now and then when I want to use either a tea base in a dessert recipe or more of a liquid infused flavour such as rose for a Turkish delight style dessert.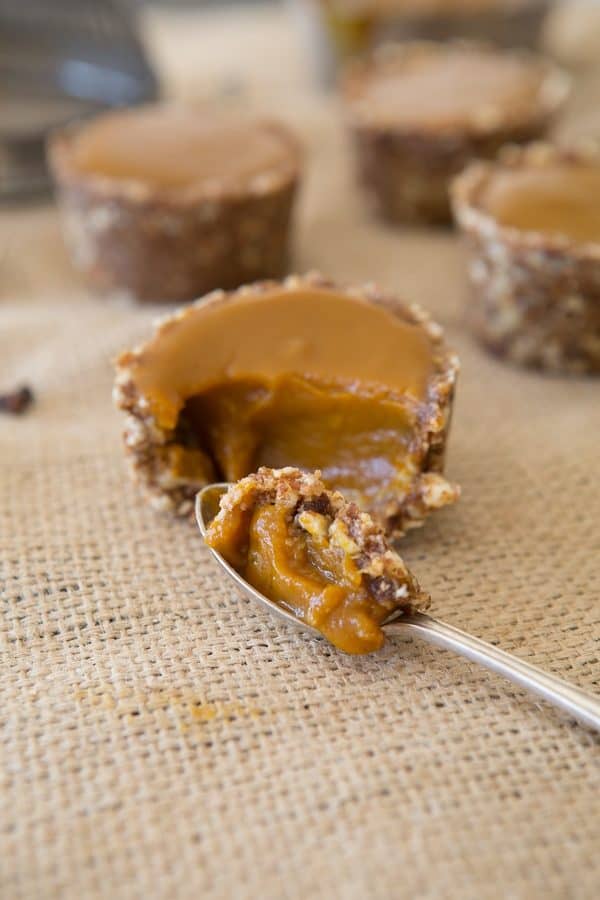 Get creative with your pumpkin tart filling
You'll find that these tarts aren't overly sweet but have a delicate balance of the pumpkin filling with the date and almond crust that brings it together.
If you wanted to, you could experiment with adding things like allspice, ginger powder or nutmeg into the mixture. I personally tried to keep it simple.
We don't have things like pumpkin pie spice here in Aus, so this is why I've used the spices I have in my pantry. It can also be served with some whipped coconut cream.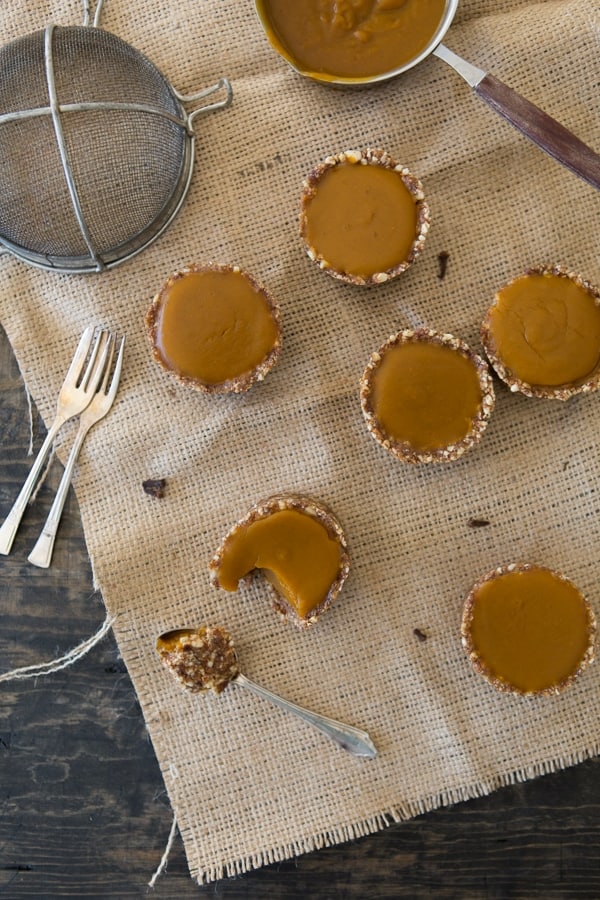 Other recipes you'll love:
If you try this recipe, let me know! Would love for you to leave a comment and rating below. If you want to go that extra mile, tag us on Instagram or share your photo of the recipe on Pinterest.
Share with me in the comments below your favourite pumpkin recipe and why you and your family love it. That's the beautiful thing about food. There's a story behind every meal. Food brings people together, and great memories are created at the dining table.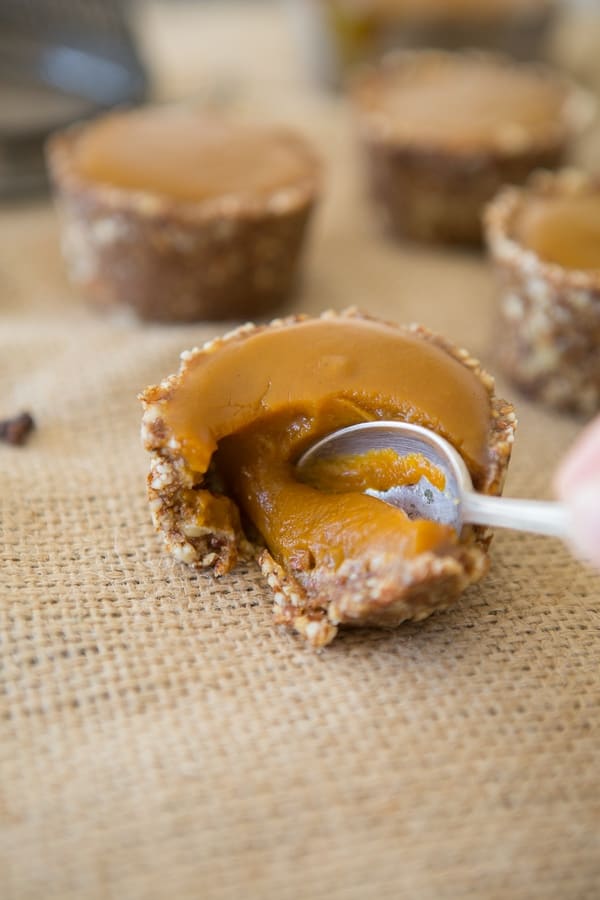 Join the MV community
You'll get a neat summary of our content each week, as well as some behind the scenes of what's happening! See you on the inside 😉