Every time I see a whole cauliflower at the markets, I think about making this roasted curried cauliflower. I also can't go past pairing it with some delicious coconut rice.
It's the easiest and tastiest way to use cauliflower, in my opinion. The smell, when it's in the oven, is just amazing! All of the different spices and flavours work well together, and it has been a winner in our house for a couple of years now.
I remember making it for my family sometime last year, and everyone enjoyed it. Even though they're typically not fans of food with heavier spices, the combination just works so well that I don't think the richer flavours were an issue.
How this recipe came about
This recipe originally came about when Michael wanted to make a tofu scramble. We had no tofu, so he decided to use the same base of ingredients, but instead of tofu, he used a whole head of cauliflower.
Once I tasted it, I was super impressed with how well it worked. I have played around with it and combined it with the fragrant coconut rice.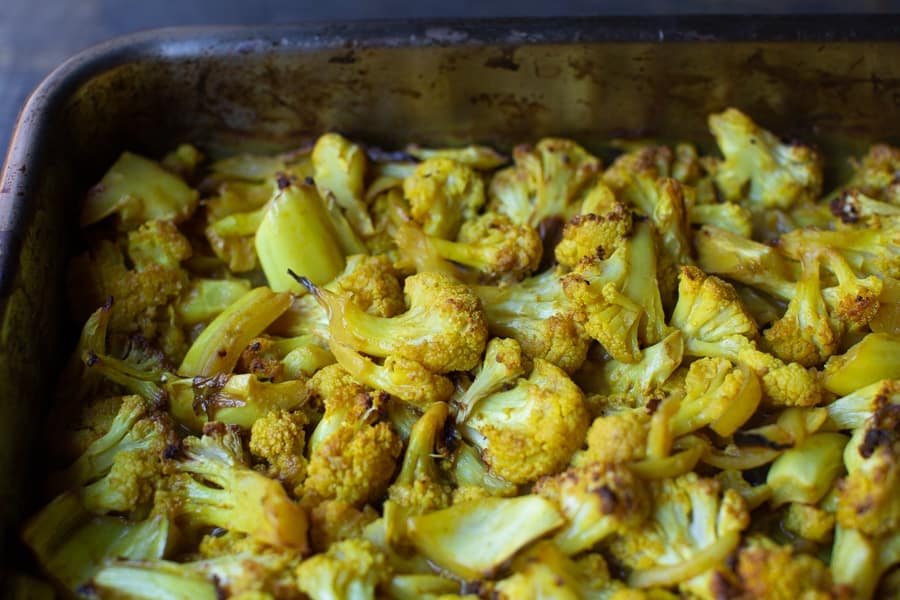 How to make roasted curried cauliflower
For this recipe, I use canned coconut cream. The type that has a thick layer of coconut cream inside that takes up most of the can. If you open it and it's runny, don't worry, just use it anyway.
Just don't add any water to the mix when combining the spices in the bowl for the cauliflower marinate. Same goes for the rice. If it's just milk, reduce the amount of water you use, so the whole batch equals two cups of liquid.
If you're looking for a great cauliflower dinner recipe, this is perfect.
It's also wonderful as leftovers for lunch at work or school the next day. It reheats really well and is just, if not more, delicious the next day.
The bright yellow colour is so vibrant that comes from the turmeric; it's beautiful!
The sauce will end up sitting at the bottom of the baking dish. When you serve it, make sure to scoop up some of that goodness as well.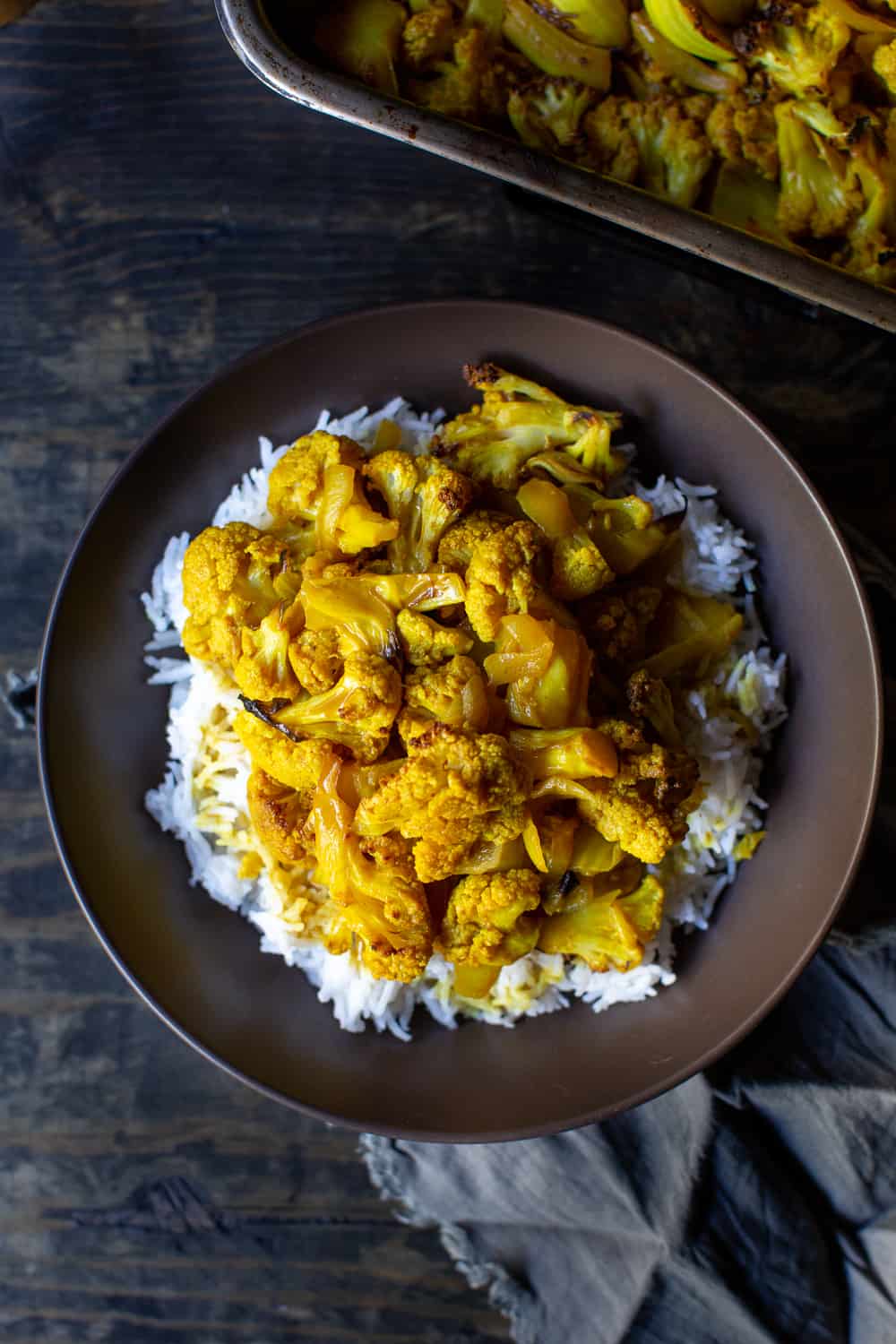 Baked curry cauliflower dish that is candida-diet friendly
This recipe is also candida-diet friendly. The two things you'd need to switch out for the first couple of stages of the diet is the tamari (swap for salt) and the rice can be swapped for quinoa, millet or buckwheat.
It's still just as delicious. I've had it with buckwheat many times before, and it didn't disappoint.
Other cauliflower recipes:
If you try this recipe, let me know! Would love for you to leave a comment and rating below. If you want to go that extra mile, tag us on Instagram or share your photo of the recipe on Pinterest.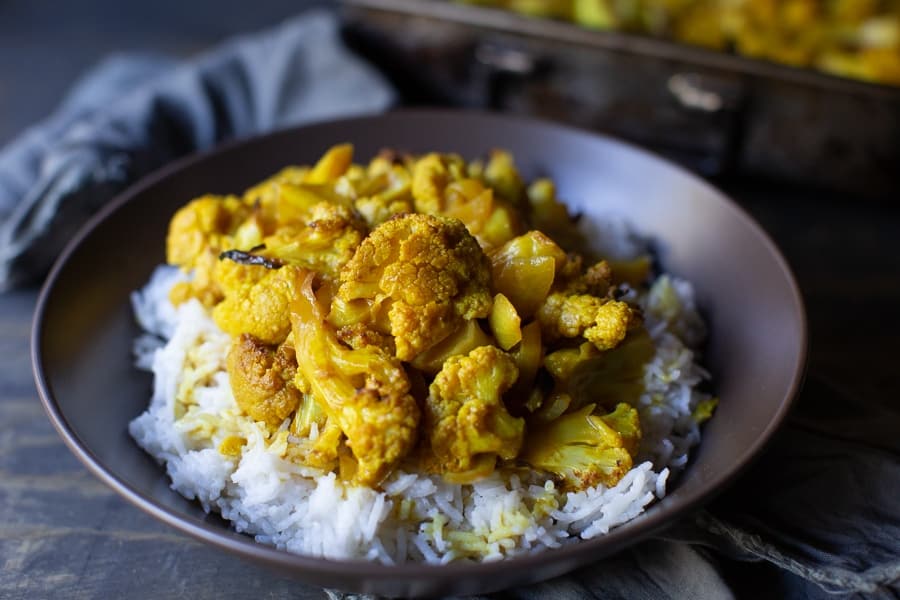 Join the MV community
You'll get a neat summary of our content each week, as well as some behind the scenes of what's happening! See you on the inside 😉