We're Maša and Michael Ofei (M & M), a married couple, currently based in Tasmania and the creators behind The Minimalist Vegan.
Through this website, we're on a mission to inspire millions of people to live with less stuff and more compassion. A big ask…we know. But it's an idea we believe is worth fighting for. With mindless consumerism at an all-time high, there's no time to waste!
Below is a timeline of our journey so far. There are lots of relevant links to key posts from our blog throughout our story. So feel free to click (or tap) on the orange links for a more in-depth read.
Just a heads up, we're about to move into third-person writing to make it easier to tell our story 🙂
July 2013 – Free from "The More Virus."
Until this time in their lives, Maša and Michael were caught in what they call "The More Virus."
Michael was in real estate and defined success by having more. More sales, more money, more houses, more security.
This desire of wanting more is not unique to just Michael. Society and marketing are designed to make all of us want more. Consumerism is what keeps commerce moving and economies growing.
Working 12 hour days and taking phone calls at all hours of the night was not a relationship Maša wanted to be a part of. So with that, Michael made the tough decision to leave real estate and search for a path where he could pursue personal growth without compromising quality time with Maša amongst other relationships in his life.
Maša at the time was winding down her portrait photography business as her passion for health was calling her. She ended up studying to become a health coach.
The change in careers led the couple to start thinking about what success meant for them. During this exploration, Michael stumbled across a blog called Zen Habits, founded by Leo Babuata.
Through Leo's blog, he learned how to pursue less through minimalism so he could create white space in his life to do what he really wanted.
He introduced the concept of minimalism to Maša, and after some initial resistance, they were well on their path to minimising their possessions and freeing themselves from "The More Virus."
August 2014 – Became vegan overnight.
Learning about minimalism opened up Maša and Michael in ways they didn't think was possible.
Minimalism taught them how to question the status quo and be confident in defining success for themselves, not based on what others thought.
With this newfound outlook on life, Michael intriguingly read a post on Zen Habits called, A Call for Compassion for the Defenseless.
After reading this post, Michael felt natural resistance towards veganism. Up until this point, coming from a West African background, growing up in Australia, he had been a heavy meat eater and animal product consumer.
Nevertheless, Leo made some valid points and motivated Michael to dig further.
Diving deeper into the rabbit hole, Michael came across a documentary called EARTHLINGS. He watched the preview and with hesitation sent the link to Maša to see if she was interested in watching the film that evening.
Having grown up most of her life as a vegetarian, Maša was incredibly disturbed by the trailer for EARTHLINGS, and initially, she didn't want to watch it.
She felt that she already knew enough about animal products' reality, and she was doing her part by sourcing locally produced organic plant-based food, whether it was vegan or not.
However, after reflecting on the drive home that evening, she decided to watch it. She had always questioned things, and she wasn't about to stop.
So the two of them laboured through the film and after watching it, Michael turned to Maša and said, "I'm vegan now". And Maša replied, "Well, I guess I am too".
They became vegan that night and haven't looked back since.
March 2015 – Started The Minimalist Vegan.
After first becoming minimalists and then later vegans, the couple wanted to start a meaningful project together.
They saw how blogs had influenced them throughout their journey and thought it would be powerful to build something unique of their own to share with the world.
At the time, you could find a ton of blogs focusing on just minimalism or just vegan recipes, but there wasn't much that covered both lifestyles.
Maša and Michael saw a strong connection between minimalism and veganism.
As they articulate in their book, "a minimalist vegan is not only selective about how many things they buy, but they're also careful about how those things were sourced and made."
The underlying theme that links the two values together is conscious consumerism.
It became their mission to blog about all kinds of topics that contribute toward the dual-value lifestyle; including simple living, veganism, recipes, productivity, health, and sustainability.
Three years later, the blog has grown to reach over 100,000 people each month and continues to grow.
September 2015 – Minimalist travelling + engagement.
In September 2015, the couple got ready to go on their first overseas trip together for eight and a half weeks. They spent most of their time in Europe before parting ways so Michael could visit his family in Ghana.
They practised minimalist travelling by being incredibly intentional about what they packed.
Travelling overseas would challenge their minimalist, vegan lifestyle. But they learned a great deal along the way.
The trip came to a climax when Michael asked Maša to marry him under the Eiffel Tower, and she said yes! The proposal led them to the next big event in their lives…
March 2016 – A Minimalist Vegan Wedding.
The newly engaged couple gave themselves a five-month deadline to plan and execute on their minimalist vegan wedding. They didn't want to drag the planning of a wedding longer than it had to be.
Planning a wedding that represented the couple's lifestyles tested their comfort zones. Stepping away from the norm, they chose only to serve vegan food, not to have a bridal party, as well as other brave decisions that weren't so traditional.
But in the end, they were tremendously proud of how they celebrated their special day. They didn't compromise on who they are, and their most loved ones got to experience how they live their lives.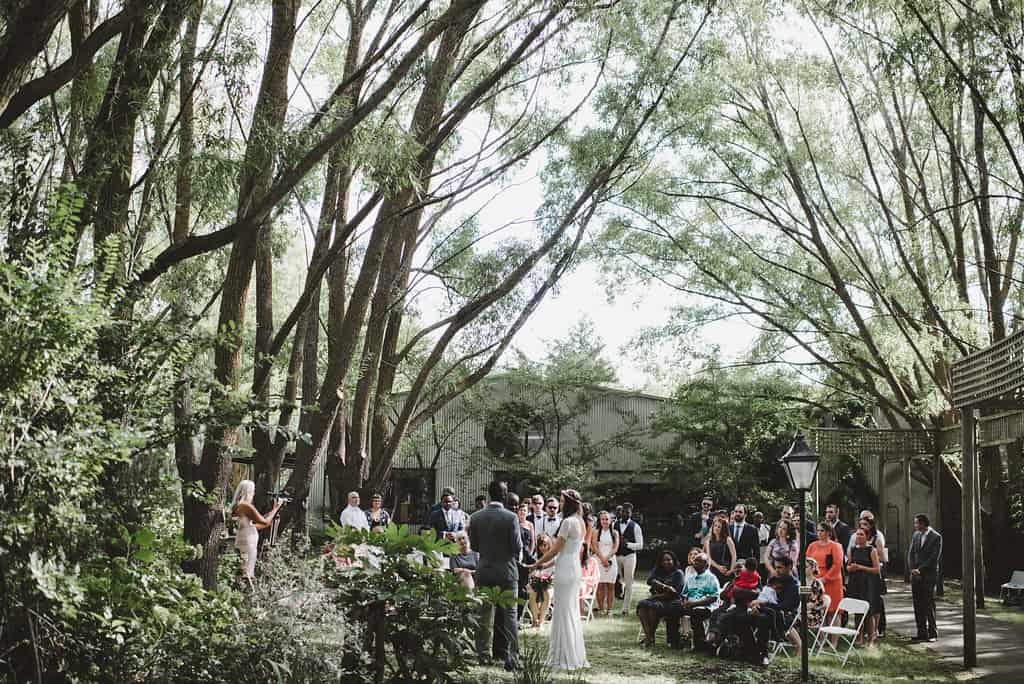 May 2016 – Started an online store.
After being a minimalist vegan for a couple of years, Maša became increasingly frustrated with not finding high quality and ethical everyday essentials in one centralised place.
She often had to shop at multiple health food stores or online niche shops to get simple items such as shampoo and toothpaste because her standards were so high.
Instead of waiting for a solution to come along, she decided to solve her own problem and start an online store called Fairlings! Along with Michael, their goal was to make shopping for organic, vegan, ethical and sustainable products easier, the best they could find based on rigorous research.
They also implemented another polarising idea of how to do retail. They only stocked one brand per product category. This would save their customers the headache and the decision fatigue to choose a brand and product in each category (e.g. makeup brand, body wash). Considering there was only one to choose from, it was truly a breeze to buy your everyday essentials.
Ultimately, the project shifted the demand for ethical products in the marketplace and encouraged mindful consumerism.
Starting an online store was a massive undertaking for the couple despite running their warehouse from their home office. Fairlings ended up taking priority over The Minimalist Vegan.
April 2017 – Meet-ups in North America.
Michael and Maša were lucky enough to be able to travel overseas again. They decided to focus on places that had an abundance of vegan food options, so they travelled across the West Coast of North America, starting in Los Angeles and ending in Vancouver.
In addition to surviving food commas, the duo could use the reach from their blog to organise meet-ups in each city they travelled too. It was a fantastic experience to connect with their readers in person from the other side of the world and talk about all things veganism and minimalism.
They also had the opportunity to meet Leo Babuata, from Zen Habits in San Fransisco. It was surreal to spend a day with the guy who essentially lit the spark in their journey years ago.
January 2018 – Published a best selling book.
Towards the backend of 2017, Michael and Maša wrote their first book, The Minimalist Vegan – A Simple Manifesto On Why To Live With Less Stuff And More Compassion.
They saw how easy it was to take action and grow as individuals because of how connected they were to why they wanted to make those changes.
So they wrote a book that sits at a more challenging level above the practical "how-to" content to help people stay motivated to take action on their ideals.
Despite having an established audience from their blog, the couple decided to self-publish their first book to retain full creative control of the project.
So far, the book has reached best-seller status on Amazon's Animal Rights category. They've also had the opportunity to do local book signings and to tell their story.
But more importantly, they receive feedback all the time on how their book has changed people's lives, adding to their mission of inspiring millions to live a minimalist, vegan lifestyle.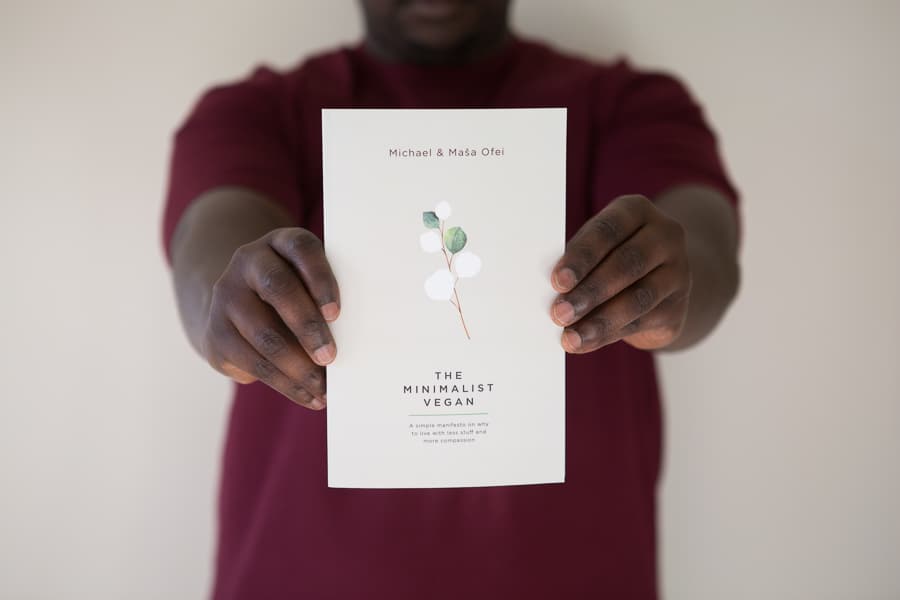 May 2018 – Closed online store.
After the successful launch of their book, Maša and Michael realised that they were not living out their minimalist values.
Sure, they owned very little compared to others, but their mental clutter was becoming overwhelming. Michael works full-time, and Maša retains part-time employment.
Outside of their day jobs, they were continually working on their businesses. Which often involved finding products and fulfilling orders for Fairlings, or writing content for The Minimalist Vegan or promoting their book.
They rarely had time for family, themselves and each other. Furthermore, they never felt like they could give their full attention to either project as they both had competing priorities.
This mental clutter was far from the minimalist lives they sought out to live. So in May 2018, they knew they had to get out of "The More Virus" again and have the courage to quit one of their projects.
In the end, they decided to close Fairlings so they could get back to creating content for TMV without the added pressure of running a warehouse.
June 2018 – Focused on minimalist blogging.
Maša and Michael were at the stage where they just wanted to learn and create honest and transformational content.
There's so much noise globally, and it feels like the internet is swamped with click-bait articles to drive traffic and sell ads purely.
They love the idea of minimalist blogging, which is the process of creating a body of work that they're genuinely proud of. Something pure and unique to how they see the world.
This approach to blogging, inspired them to write about why they don't want kids, how to raise a vegan dog, and an argument to wear the same clothes every day.
March 2019 – Launched a podcast.
This point marked the four year birthday for The Minimalist Vegan, and the couple was ready to bring something new and fresh to their audience.
Michael and Maša have always loved listening to podcasts and thought it would be a fun way to deepen the relationship with their audience and develop new skills.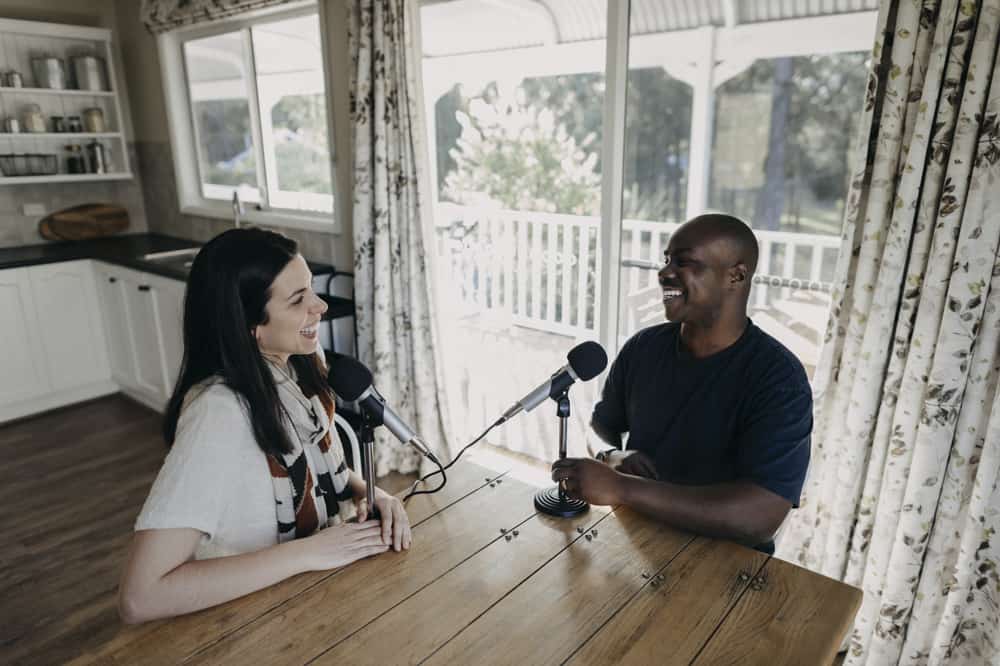 February 2020 – Moved to Tasmania.
Having spent most of their lives in Canberra, Australia's capital city, the couple and their dog spontaneously decided to pack all of their belongings into an old Tarago and move to the island state.
They wanted to be surrounded by nature and feel inspired to do their best creative work. Initially, they moved to an eco-friendly farm but only lasted three months as they adjusted to country life's realities.
They now reside in Launceston, one of Australia's oldest cities with breathtaking nature, charm and character.
December 2020 – Started a YouTube channel.
Much like podcasting, YouTube is something the couple has been passionate about for many years.
With a new focus of helping their audience cook delicious plant-based recipes at home during quarantine, Masa and Michael thought cooking videos would be a helpful resource.
The idea is you get to join Masa in the kitchen every week as she shows you how easy it is to cook or bake delicious vegan food at home.