About The Minimalist Vegan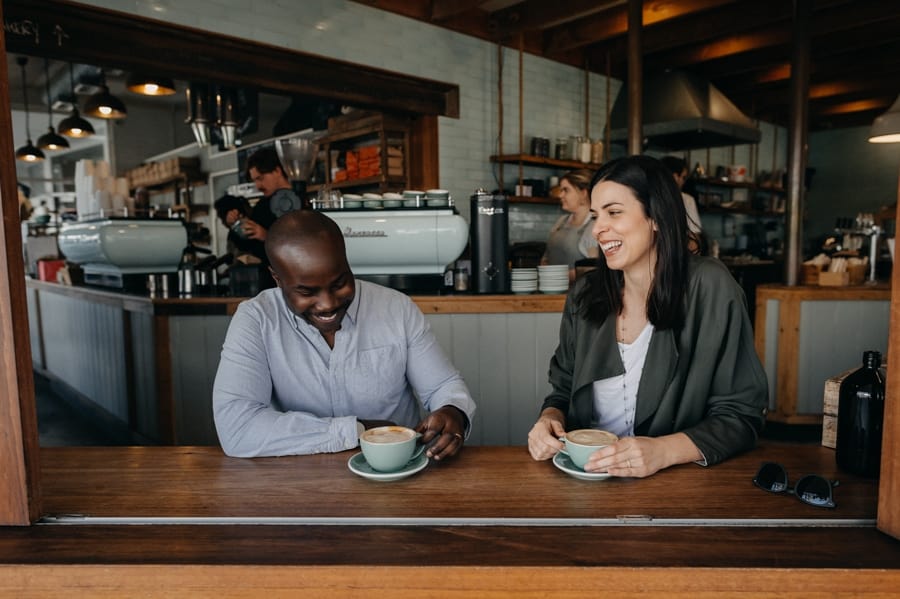 Hi, we're Maša and Michael, and we love plant-based cooking! Our mission is to bring you tasty vegan recipes using approachable everyday ingredients. 
We're currently living in Tasmania, Australia, with our gorgeous Cavoodle Chewy.
On our website, we regularly publish new delicious vegan recipes. A large range of them is also gluten-free, refined sugar-free and wholesome.
You can also browse our extensive library of articles on minimalism, veganism, mindfulness, productivity, health, life design & ethical shopping. We're all for living with less stuff and more compassion, that's our motto.
You can also check out our podcast where we discuss the intersection of minimalism and veganism. We enjoy sitting down and having a chat about all the above topics and sharing with you personal insights into our lives.
If you're interested in diving deeper into this lifestyle, you can also get your hands on our book – The Minimalist Vegan: A Simple Manifesto On Why To Live With Less Stuff and More Compassion. It's available everywhere online and some selected bookstores.
So that's us in a nutshell. We hope that you enjoy what we have to put out into the world and come along for the ride!
Are you interested in working together? We sometimes offer content services for ethical businesses.
Every Sunday, we send a free newsletter to subscribers with our latest content. Enter your email below for fresh recipes and articles delivered straight to your inbox.
Note: we believe that your email inbox is a sacred place and promise to never misuse your information or send you spam.