We often think of quitting as a failure, but we see quitting as a necessary process of finding happiness.
In this conversation, we break down some examples of how quitting has helped us to live with intentionality. We have certainly had our fair share of quitting jobs and changing careers as well as so many other commitments like sport and friendships. But at that time, we have asked ourselves many questions to determine why we should stay or quit in that commitment.
For us, it's scarier to stay in the certainty of something that we are not happy with than to quit and venture the unknown.
"We need to re-think our opinion of quitting. Admitting and learning from mistakes can be far more valuable than persistence and perseverance." Paul Jarvis
Listen to the episode
Subscribe to The Minimalist Vegan Podcast on:
iTunes | Spotify | Overcast | Stitcher | RSS
Things mentioned in this episode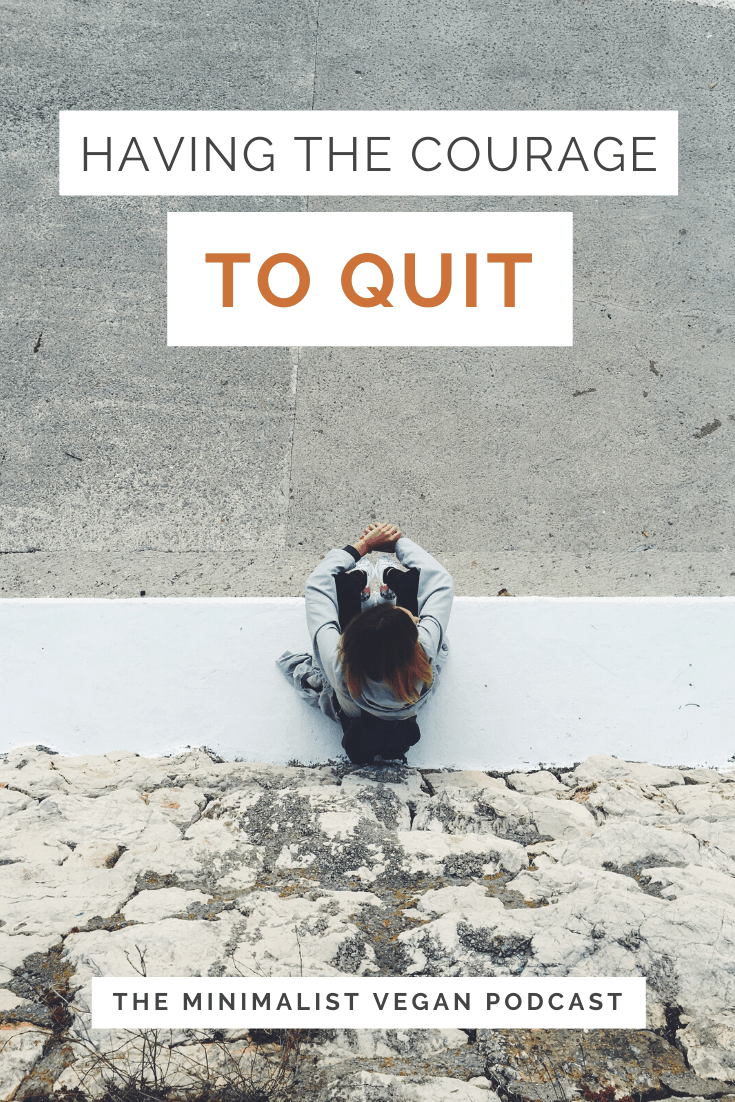 [elementor-template id="4658″]