Last year we wrote an article exploring the dynamics of fashion and our need to express ourselves through clothing. As minimalists, clothing has always been a challenge for us as we try to find the balance between functional long-lasting garments that can be worn all of the time.
For over 12 months, Michael has been experimenting with wearing the same clothes every day and has learned a lot throughout the process.
In this episode, we reflect on some key points from the article as well as Michael's experience to see how feasible it is for people to wear the same clothes and how it makes us feel in a society that is promoting us to stand out through fashion.
"You can carve out an iconic style while keeping things incredibly simple. "
Listen to the episode

Subscribe to The Minimalist Vegan Podcast on:
iTunes | Spotify | Overcast | Stitcher | RSS
Things mentioned in this episode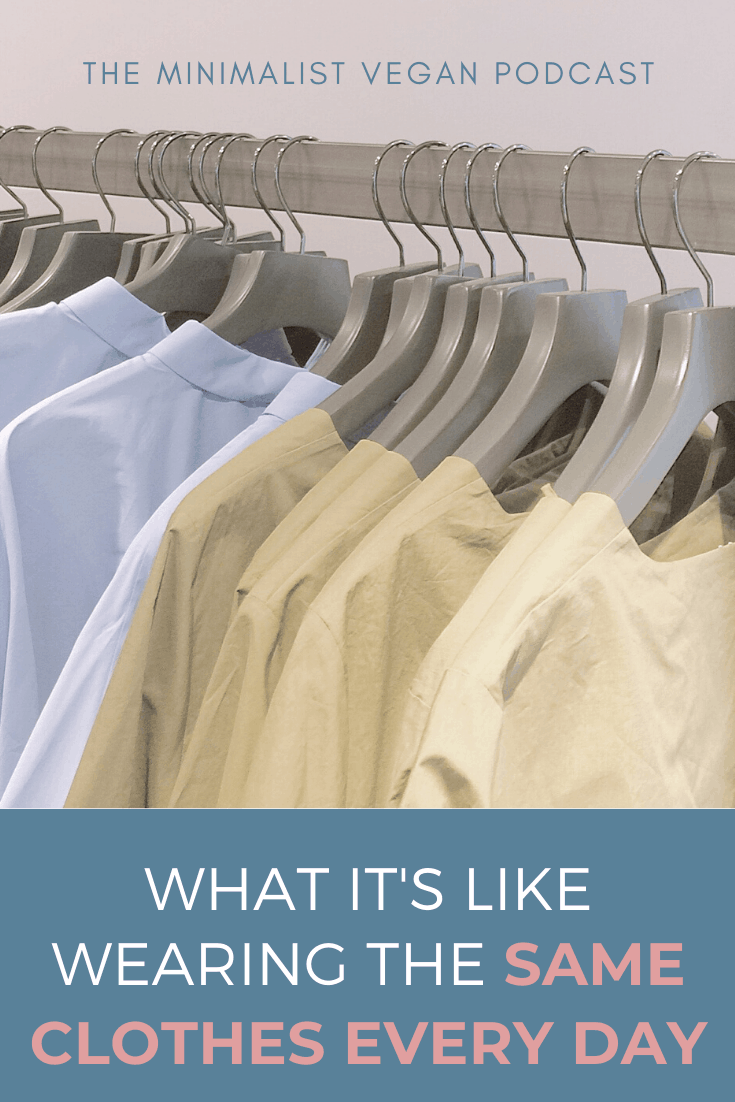 [elementor-template id="4658″]