The idea of wearing the same clothes every day has always been something I've been interested in, especially after becoming a minimalist over four years ago.
My day job inspired my ambition for wearing the same clothes every day. At work, I wear a uniform. I don't have to think about what I have to wear, I just need to make sure my clothes are clean, and I'm good to go!
However, when I think about applying the same philosophy to my personal attire, I have my reservations, and I'm sure you do too.
That's why in this post, I'm going to take a deep dive into why it is beneficial to wear the same clothes every day. We'll also be looking at the common objections against integrating such a polarising system to your wardrobe.
If implementing a personal uniform is something you've been contemplating for a while, but haven't dared to do it, this is the post for you. I should also mention that this philosophy applies to women as much as it pertains to men.
To build my argument, I think it's important first to understand why humans wear clothes.
Note: we have since recorded a podcast episode breaking down our experiences with wearing the same clothes every day.
Why do humans wear clothes?
When born, humans are naked. Being naked is our most natural form. But moments after birth, we are wrapped up in cloth and from this point on we wear clothes every day.
It's interesting to note that we are the only species that willingly wears clothes.
When did this obsession with clothing begin?
According to the BBC, clothes do not fossilise, so we cannot get direct evidence for the time humans stopped being naked and started wearing animal furs and skin.
However using indirect methods of research, a lice study showed that it was only 170,000 years ago when it all began.
In hot climates such as Africa, humans happily walked around naked. But in colder climates, as sentient beings lost natural body hair, it became necessary to wear clothes to protect against freezing conditions.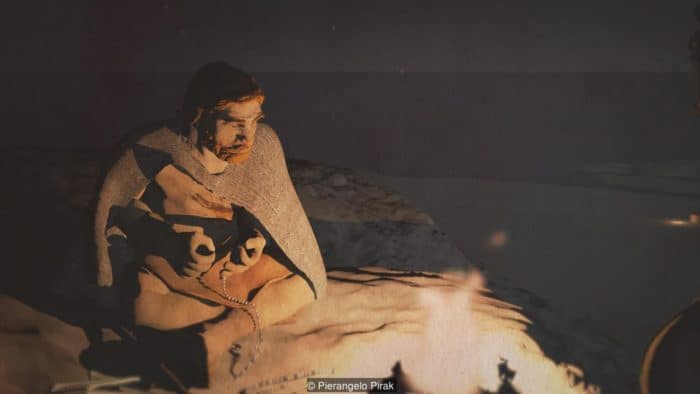 At this point in history, clothing was not about self-expression or looking good in front of others. It was about practicality — life and death, in some instances.
From the mid–1300s clothing started to represent much more than the practical use-cases discussed above. Clothing became a culture. Clothing was used for gender differentiation, social status, religion, heritage, fashion, and sports.
Fast forward to today, clothing acts as a representation of who you are.
Think about it when you meet someone for the first time, what they wear plays a role in what you think about that individual, either consciously or subconsciously.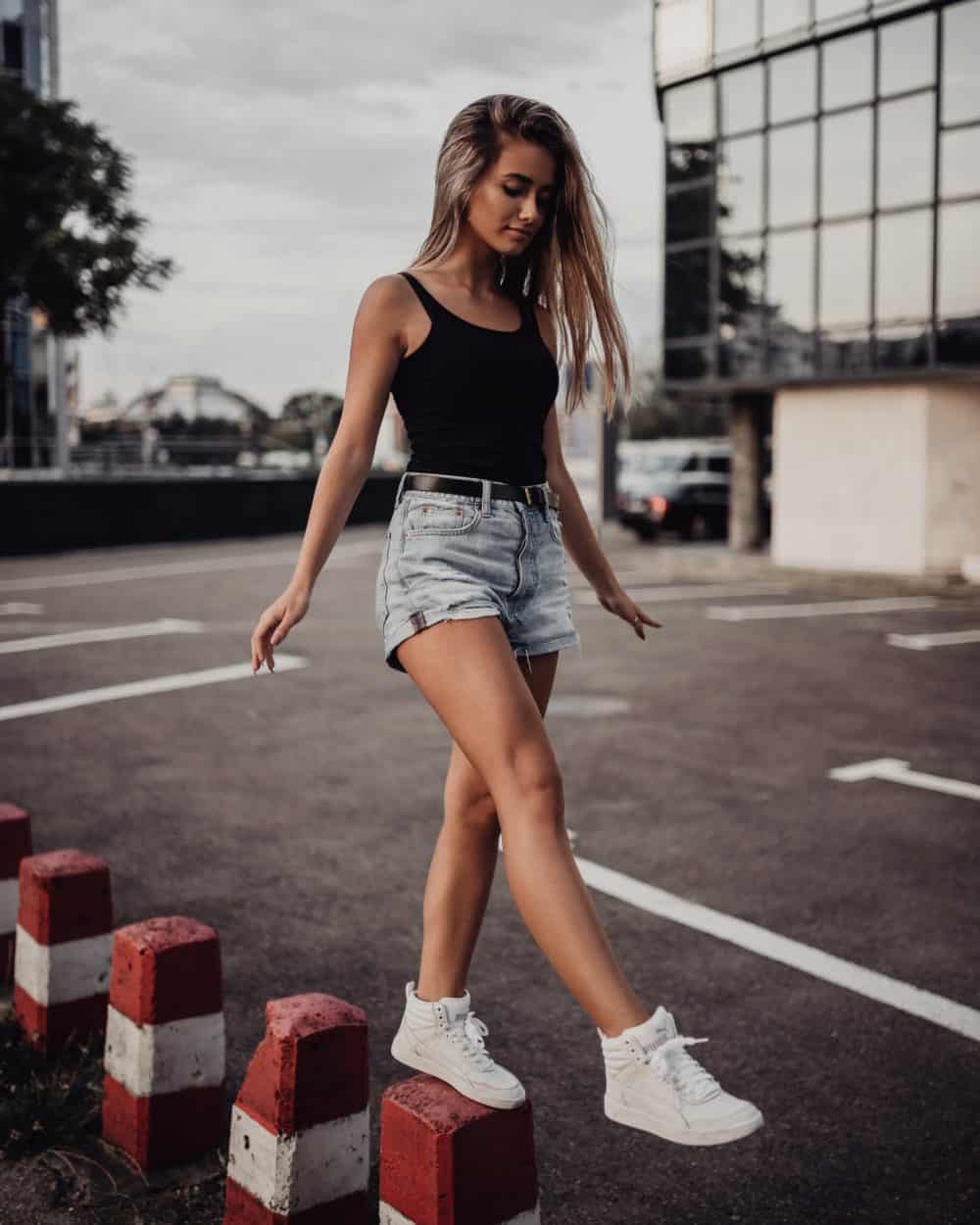 And because clothing is considered fundamental to human existence, the global apparel market is valued at over 3 trillion dollars and accounts for 2 per cent of the worlds Gross Domestic Product (GDP).
With such a massive market, it's no wonder why there's a continuous push for more clothing products for different use-cases. Not only that, fashion is one of the worlds nastiest polluters, second only to oil.
As a minimalist, thinking about these numbers makes my head spin. What started as a practical survival mechanism has turned into one of the most significant drivers of consumerism in history.
Not only that, this market continues to grow at a rapid rate because of the value we place on how clothes shape how others perceive us. This idea in itself is motivating for me to go against the grain and simplify my wardrobe. But to understand this more, I want to talk about uniforms.
What is a uniform?
What does elementary school, your local basketball team, police officers, and Orange Is the New Black have in common? They all wear uniforms.
A uniform is a type of clothing worn by members of an organisation while participating in that organisation's activity.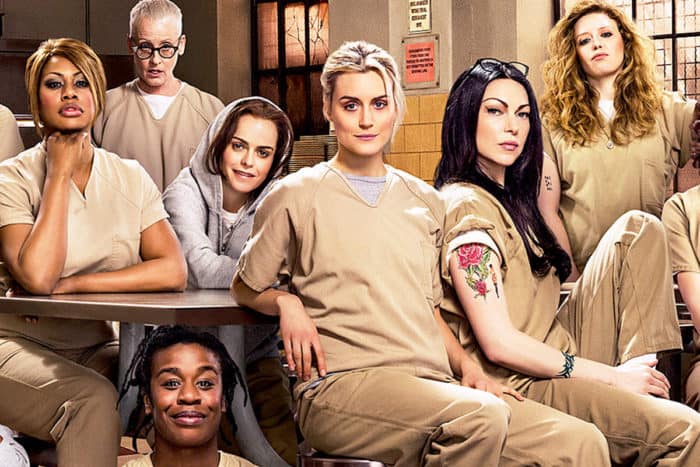 At the beginning of this article, I mentioned that it was my work uniform that inspired me to think about wearing the same clothes every day.
At a practical level, I love wearing a uniform to work because it's one less decision I need to make in my day. In previous professional careers, it was an excruciating process to figure out what I wanted to wear to work, and I'm sure many of you would experience the same pain.
But beyond convenience and simplicity, a uniform represents equality and unity across an organisation.
An argument could be made that we should all be wearing one uniform. As suggested in this article, the rich wear intricate clothing to peacock their wealth, depleting the lower classes of their innate power and self-esteem. High fashion favours taut, unrealistic figures, leaving the rest of us with emotional complexes about our bodies. Uniforms could alleviate many of these problems.
In fact, in 1916, home economist Helen Louise Johnson proposed a Standardized Dress. "Our purpose," she said, "is nothing less than freedom from a kind of slavery."
It's the slavery that has led us to a 3 trillion dollar industry today.
Helen's vision is extreme, but one that is often fantasised in fictional galaxies. When you visualise an extraterrestrial world on another planet, what do you envision? It's usually a progressive society wearing a standardised uniform, and hovering cars, of course!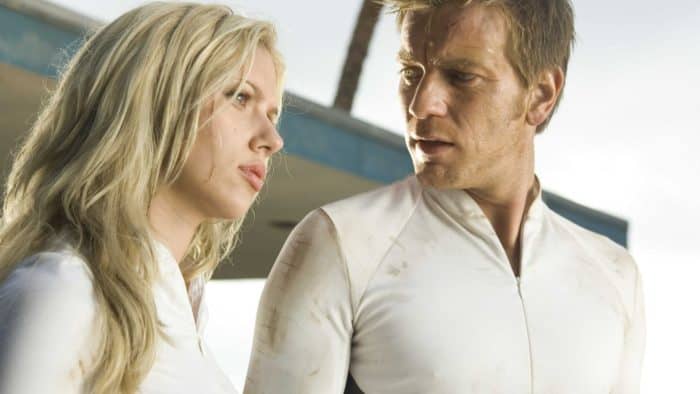 With a globally standardised uniform, we would no longer be judged on what we wear. Instead, it will be our personality and ideas that create a sense of individuality.
It's an interesting idea, but perhaps one that's considered too extreme to become a reality.
Many would argue that individualised fashion is what makes humans, human. I would entirely agree with that. However, I do feel that fashion is excessive, both from a practicality and an individuality standpoint.
I think the next point is a happy medium.
Become an icon by wearing the same clothes every day.
The late Steve Jobs, a co-founder of Apple Inc., is widely considered one of the most iconic entrepreneurs in history. And a quick google image search of his name will reveal photo after photo of Jobs wearing a black turtleneck shirt, blue Levi jeans, and New Balance shoes.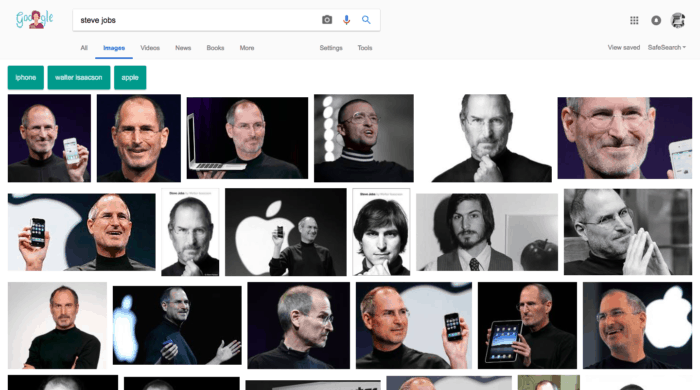 The combination of Steve Jobs attire and the growth of minimalism in mainstream media has many to believe that Jobs wore the same clothes every day because he was a minimalist. In other words, he intended to reduce decisions he had to make (fashion) ruthlessly, so he could focus on building the worlds largest tech company.
However, according to Walter Isaacson's fully-authorised biography of Steve Jobs, his choice for clothes had less to do with minimalism and more to do with becoming an icon.
In the book, Jobs explains:
On a trip to Japan in the early 1980s, Jobs asked Sony's chairman Akio Morita why everyone in the company's factories wore uniforms. He told Jobs that after the war, no one had any clothes, and companies like Sony had to give their workers something to wear each day. Over the years, the uniforms developed their own signatures styles, especially at companies such as Sony, and it became a way of bonding workers to the company. "I decided that I wanted that type of bonding for Apple," Jobs recalled.
Sony, with its appreciation for style, had gotten the famous designer Issey Miyake to create its uniform. It was a jacket made of rip-stop nylon with sleeves that could unzip to make it a vest. So Jobs called Issey Miyake and asked him to design a vest for Apple, Jobs recalled, "I came back with some samples and told everyone it would great if we would all wear these vests. Oh man, did I get booed off the stage. Everybody hated the idea."
In the process, however, he became friends with Miyake and would visit him regularly. He also came to like the idea of having a uniform for himself, both because of its daily convenience (the rationale he claimed) and its ability to convey a signature style. "So I asked Issey to make me some of his black turtlenecks that I liked, and he made me like a hundred of them." Jobs noticed my surprise when he told this story, so he showed them stacked up in the closet. "That's what I wear," he said. "I have enough to last for the rest of my life."
Jobs developed a personal uniform to build his brand.
Alice Gregory, a writer in Brooklyn, also advocates for a personal uniform. In this article, she states:
Wearing a uniform is also a way of asserting your status as a protagonist. This is the reason why characters in picture books never change their clothes: Children—like adults, if they'd only admit it—crave continuity. We recognise Babar in his green suit and crown, Eloise in her suspendered jumper and Madeline in her little yellow raincoat.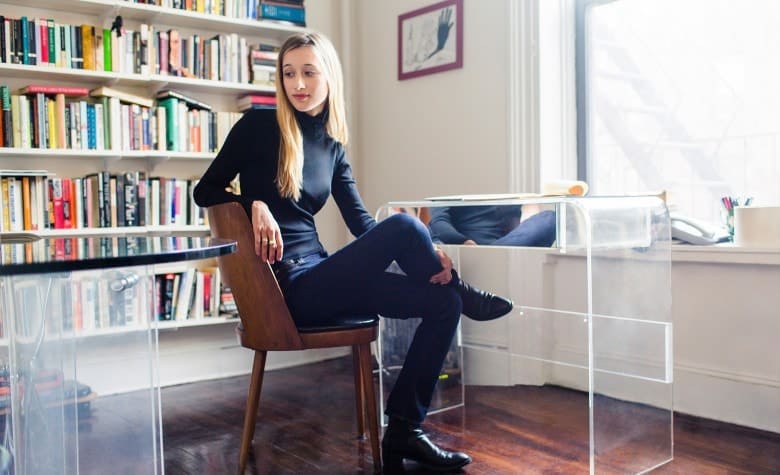 And that's why I think wearing the same clothes every day is powerful.
On one side of the spectrum, keeping up to date with fast fashion trends and having an overflowing wardrobe of clothes purely to express your individuality is excessive and wasteful.
Conversely, having a globally standardised uniform like the fictional worlds we see in movies, shows unity, but it's just not feasible in the world we live in today.
A happy medium of simplicity and individualism is a personal uniform. Taking the time to craft your "superhero" outfit that you can rely on is an incredible way to not only build your brand but to also reduced the number of decisions you need to make.
Objections to wearing the same clothes every day.
I can feel your reluctance towards the idea of a personal uniform.
Yes, it sounds great in theory, but there's still resistance! Would you really commit to wearing the same style of clothes every day?
I understand why you are pushing back. I felt and still feel the same way. But I want to break down some common objections for wearing the same clothes every day and how to overcome them.
Isn't it boring to wear the same clothes every day?
Again, fashion and clothing have long been associated with individuality and imagination. So to commit to only one style each day may feel dull and restrictive.
I would challenge you to think about this. Fashion in and on itself can be used to mask boringness. You could be the most boring person in the world, and rely on what you wear on your body to change that perception.
Meanwhile, you could be super interesting but wear the same clothes every day.
The punchline here is that whether you're boring or interesting, you shouldn't let what you wear mask who you are.
The more you bring your authentic self to the world, the more iconic you will be, no excessive wardrobe needed.
What about special occasions?
It's undeniable that many of us have unique occasions to attend to whether it's a sporting event, a wedding, church, funerals, etc.
In these instances, I would keep the absolute bare minimum attire to cover these occasions, and nothing more. I would also keep them stored somewhere separate to your personal uniform so you can remain focused on the day-to-day.
What about different weather?
Your personal uniform may be suitable for warm weather but no use in cold seasons. I think having a personal uniform per season could be a way around this objection.
Or maybe it's as simple as adding one more piece of clothing during the colder months of the year. For example, finding an iconic jacket to wear with your current uniform.
How do you choose what clothes to wear every day?
This is a tough question to answer as the uniform we choose to represent ourselves is a very personal decision. Also, I know my boundaries when it comes to fashion advice.
Having said that, from the examples I've seen, it's always safe to go with neutral colours such as black, grey, and white. These colours are the most versatile, and you're least likely to get sick of neutrals.
I also think it's okay to have a variety of colours within the same style. For example, you may find a top to use as your uniform, but you get the same top in three different colours for variety.
Together with clothing, I would suggest finding your go-to accessories. Does your uniform include a hat, glasses, chain, bracelet or a pair of sneakers? Seek advice from people you trust to find a style that makes you feel authentic.
How many pairs of my uniform should I have?
When it comes to wearing the same clothes every day, you need to think about maintaining the quality of your attire. What makes personal uniform stand out is how fresh your uniform looks daily. This is going to come with having multiple pairs in the rotation to share the workload.
I can only speak for myself. But I would go for five pants, five jumpers, ten tops, two hats and two shoes. Then I would rotate daily to preserve the life and quality of my uniform.
You'll have to experiment with your personal uniform until you find your sweet spot.
My personal uniform update.
Note: updated September 3rd, 2019.
Shortly after publishing this post, I put through my first bulk order for my personal uniform. Here's what it looked like:
Ten t-shirts with five colour variations (light blue, black, burgundy, white, navy)
Four cuffed pants with two colour variations (black, khaki)
Five pairs of medium length socks with two colour variations (white, black)
Two black hoodies
The above order served me well over autumn and winter. For spring and summer, I made another purchase, including:
Four cargo shorts with two colour variations (black, army)
It's been over 18 months since I've been wearing the same clothes every day. How has it been? For the most part, incredible!
Admittedly, it was a strange feeling to order so many of the same clothes at once. But that's because the process was unfamiliar.
I love not having to think about what I'm going to wear each time I step outside of the house. I also like the fact that my clothes lasted a lot longer than usual because I had so many in rotation.
Another thing worth mentioning is that I felt comfortable bulk ordering clothes as I had so little wearable garments in my wardrobe. The very few clothes I had leftover became my home clothes.
Having different colour combinations helped to keep my uniform fresh and interesting. I also found that by adding a cap, watch or any accessory had far more weight to brining my style to life.
I'm still going with my uniform to this day, which we discuss at length in this podcast episode. I've recently been experimenting with eating one meal a day, which has led to weight loss. So I may be in the market for another bulk order as my uniform is too big for my body.
Are you ready to become an icon?
A lot of people think simplicity is easy. This couldn't be further from the truth.
You need to be courageous to be simple. You need to forgo your long-standing paradigms about social standards and think purely for yourself.
A personal uniform is a testament to individual thinking. I would argue that it is more attractive to see someone so confident that they would intentionally wear the same clothes every day despite having the means not to.
Are you ready to challenge your minimalism chops and execute on your personal uniform?
Would love to get your thoughts in the comments below.