To have kids or not? That's the question my husband Michael and I have been asking ourselves for years. And only now, I feel clear and confident enough to explain why we don't want kids.
I've resisted writing about embracing a child-free lifestyle. I thought I'd be in the minority, and people would feel offended by it. This thought turns out to be incorrect.
According to research from the Urban Institute, birth rates among 20-something women declined 15% between 2007 and 2012.
Additional data from the Pew Research Center reflects a longer-term trend of women eschewing parenthood as the number of US women who choose to forego motherhood altogether has doubled since 1970.
It's interesting to see that child-free living is on the rise. Nevertheless, by no means do I intend to judge others for their choice to have kids.
This is just my opinion which I felt compelled to share. I'm sure many of you have similar thoughts to us about not having kids. And perhaps, you're looking for someone that shares your thoughts?
Michael and I have been together for over ten years, and of course, having kids has come up in conversation numerous times. I come from a family of six and Michael from a family of five.
We are incredibly grateful for the gift of each breath, and we don't take being alive and healthy for granted.
With our conventional upbringings, we thought we would continue the tradition and give birth to children of our own.
A clash with our values
However, after transitioning to a minimalist vegan lifestyle, it unlocked a different paradigm of non-conformity.
We started to question the status quo in all aspects of life, and sure enough, the question of having kids or not was under the microscope.
Since getting married in 2016, we've been asked many times when we're planning on having children. Both being at the age of 30, to others, our baby-making clock is ticking.
We're not getting any younger, right? This comment seems to be primarily directed at me as a woman.
Once we started delving deeper into what we wanted in life and how we see the world, bringing kids into existence didn't feel like the right thing to do for us.
There are many reasons for this decision.
Note: If you'd prefer to tune into the podcast episode we did on this topic, you can listen to it here.
Below are a few that I wanted to share.
Bringing kids into an already overpopulated and overburdened planet
With the world's current population at 7.9 billion and the number of resources and money it takes to raise a child, we don't think that it's necessary for us to bring more humans into the world.
I understand that humans are biologically wired to reproduce. And it totally made sense to grow the population and your family in the past.
However, with the future looking scary with fish-less oceans predicted by 2048, and the degradation of the environment, the future for our children and our grandchildren, is not looking bright.
As people who care deeply about the environment, it doesn't make sense to bring kids into this world. Especially in the state that it's currently in and all the future predictions based on current resource depletion.
It may sound pessimistic, but facts are facts. We want to consider everything before taking on such a huge responsibility.
With so many children needing a caretaker, 153 million globally to be exact, Michael has always loved the idea of adopting. Unfortunately, with the current situation in Australia, the Government has made it very difficult to adopt.
Adopting is something that's still in the back of our minds. However, we've put it on the back burner because of how our life is currently set up.
People say to us all the time, "but couples like you guys should reproduce; your kids would be gorgeous and also brought up by such caring, loving parents with great life values."
Comments like these are flattering and which I don't doubt for a second. But that still doesn't give us a strong enough reason to have children when there's so much turmoil and doubt about the health of our planet.
It's a selfish act not to want to have kids
People I've spoken to think it's a selfish act not to want to have kids. I can understand their perspective as we've chosen to focus more on the work we do, travelling and just simply enjoying life.
Now, I'm not saying you can't enjoy life when you have kids. But let's be clear, there's a whole set of new responsibilities that come along with it. For life! No return policy exists.
Some might say that adopting a dog is more restrictive as we can't take him everywhere. But we can leave him at home, unattended if need be. There are pros and cons either way.
We've been conditioned as a society to conform to the status quo. You know, meet your life partner, getting married, buying a house and having kids. Call it the American Dream, if you'd prefer.
Whatever it is, when others, like myself, choose not to do one or all of those things, we get cast as outsiders. It's as if there must be something wrong.
It's natural for others to think that we're selfish not to want to follow the norm or fit in, or even have those normal motherly urges.
I've personally never felt like I fitted in any way.
Whether it was being tall all through school (I'm 6 Ft), not knowing English when I first arrived in Australia (I was born in Slovenia), caring about what I put in and on my body to the point of slight obsession, having an interest in and following natural healing methods, or being a vegan and a minimalist.
Being different is something I'm used to. I've always questioned everything and have been looked at differently by others as a result.
It may also sound selfish not to give my parents the opportunity to have grandchildren, as I know they'd love to.
Luckily I have two sisters and a brother, and I'm sure at least one of them will have a child. But I also don't want them to feel pressure to have kids because someone else wants it for them.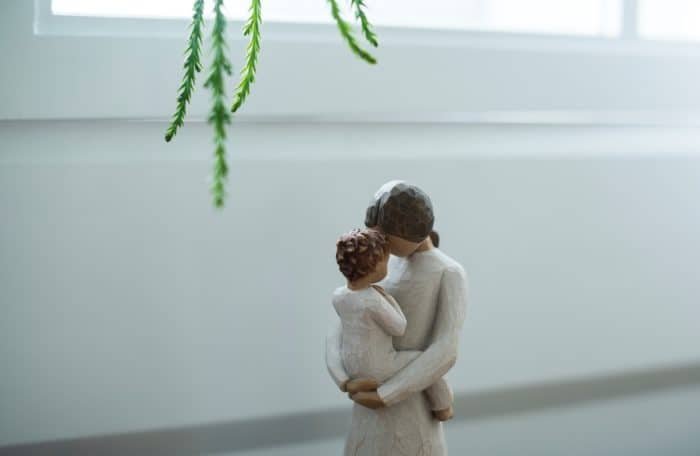 The way that we would want to raise our kids would be very different
This is one of the main reasons why we don't want kids. But, again, this is just my opinion. I'm not judging anyone else that would raise children differently from how I'd want to do it.
I also understand that my theoretical "perfect" approach as to how I would want to raise my kids when I don't have the perspective of having kids would likely change if I was actually to have children.
When it comes to education, we would either follow the unschooling method or enrol in Montessori.
We would want our children to eat vegan food at school comfortably. And, of course, learn more about sustainability and nature. But also be in touch with technology to keep up with today's world rather than become completely isolated.
Like many parents, I'd love our kids to be able to play on the streets, explore nature, and feel independent. I had a very fortunate childhood when I lived in Slovenia and would love to share something like that with my kids.
I know that a lot of these are ideals and may not be realistic, but this is what I would want for my kids, and I would do my best to create that environment around us for that to be possible.
Giving birth scares me
Real talk here.
When I was younger, I used to be terrified of the thought of something growing inside of me. These days, that thought isn't as scary anymore.
Although the process of childbirth still irks me out, as I've heard so many horror stories that it seems that most births these days, with the women around me anyway, brings complications and traumatic experiences.
I applaud and think these women are amazing for what they put themselves through—for the love of bringing a child into the world.
However, the more I think about it, the more I'm not prepared to put my body through that. To possibly sacrifice my life to give birth to a new life is not noble.
I know that can sound selfish, but I love my life, and I don't want to play with fire if I can avoid it.
Knowing myself, I would want a natural, drug-free birthing experience. I'm scared to think about how I would respond if that weren't able to happen.
Our lifestyle is not suitable for a child
Our goal has always been to become entirely self-employed, and the life of an entrepreneur is not a very stable environment to bring a child into.
If we changed our minds and wanted kids, later on, we would like to have a reliable environment for them to be brought up in and give them the attention they deserve.
Again, I know I'm idealistic, and so many of you will be thinking, "but Maša, it will never be the right time". And I get that, but I still don't believe that it would be fair for the child or me to have to wrestle through life like that.
We've always envisaged working from home full-time, giving us the flexibility to homeschool our kids and explore the world with them. Teaching them life skills through experiences and create a fun environment for them to develop a creative and curious mind.
I love hanging out with kids but…
I have kids around me; nieces, nephews, and friends kids. As much as I love spending time with them, with sleepovers, play dates and the like, it's nice to be able to give them back to their parents and come home to peace.
Having to think about another human 24/7 is exhausting and is mentally challenging.
I'm still personally trying to work on my health. I'm just simply not up for it with a history of chronic fatigue and other health challenges. Less sleep at this point in my life seems like a recipe for disaster!
This is not to say that my heart doesn't melt when I see someone with a cute baby. However, they do make me feel something special inside, and I'm very happy for the parents that have created a beautiful new being.
I don't see myself changing the diapers, having sleepless nights, dealing with the screaming and crying, and the hardship of breastfeeding. And on top of all of that, doing everything right to keep my baby healthy and happy. My anxiety and patience would be tipped over the edge.
No thanks.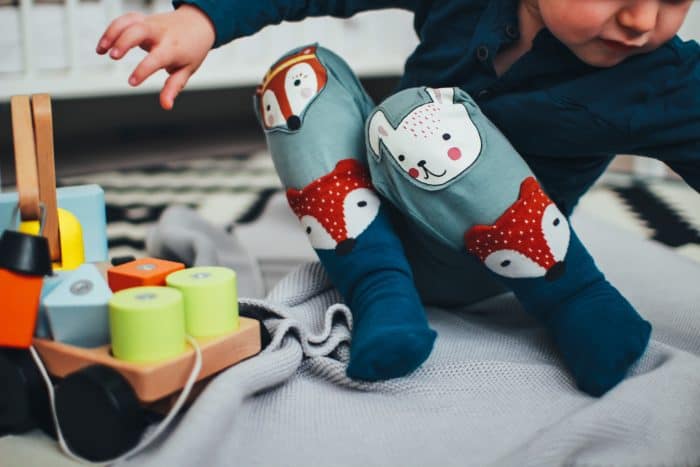 It doesn't seem very minimalist
I don't mean this in the sense that it's not minimalist to bring more humans into this world.
It's more specific to the fact that kids require so many things. Clothes, wipes, bottles, toys, car seats, you get the picture. And it's always changing!
When you have a particular way of living where clutter and more stuff are not how you view the world, it can be challenging to keep that same routine.
I would love to hear from minimalist parents of babies/toddlers that have worked out how to live an intentional clutter-free life with young kids. Please leave your comment at the end of this post.
Read more: How To Be a Minimalist Family (Including Case Studies)
And that's why we don't want kids
I hope you can see why I'm not interested in becoming a mother at this point in my life. Who knows, maybe in five years I would want nothing more but to have or adopt a child? But that's not where I'm at right now.
For those of you that are wondering, Michael shares the same opinion on this topic 100%. We're on the same page with what we want out of life and where we see ourselves in the immediate future. And kids are not part of that plan.
I'd love to hear from you. Do you feel the same way? Or is there something that you want to share with me? As I mentioned earlier, I completely and utterly respect those who want to have kids, but I just wanted to show that it's okay not to want to have kids.
Be yourself and don't feel like you need to succumb to conformity. That's what it means to live a minimalist, vegan lifestyle.