What does it mean to live a more sustainable lifestyle?
This is a question Maša, and I have been asking ourselves over the years. Since 2014, we've primarily focused on pairing down and giving up the consumption of animal products. We're proud of these personal developments, but it's just a few aspects of what it means to consume mindfully.
As described by Wikipedia, sustainable living describes a lifestyle that attempts to reduce an individual's or society's use of the Earths natural resources, and one's personal resources.
On the surface, it can be incredibly daunting to reduce your environmental footprint, especially when you see that others around you are not doing their part. But when you break it down into small steps, you realise you have more power than you thought.
To make sustainable living more accessible, we've created a list of over 100 tips to help you live greener and happier. We've broken down the actions into areas that represent our lives.
You may already be doing a few of these things, or perhaps all of it, which is fantastic! But hopefully, you'll pick up some opportunities to do your part to help mother nature.
Note: this post was initially published on February 17, 2016, with 50 sustainable living tips. We've learned a lot since then and wanted to make this content relevant to today—thus the number of tips more than doubled in size.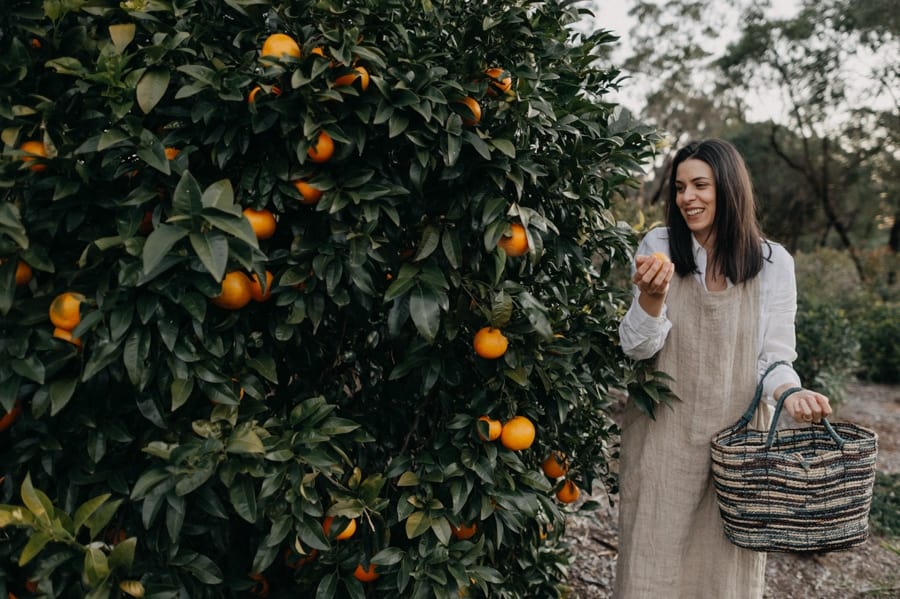 This post may contain affiliate links, for which we earn a small commission at no additional cost to you. Read our full disclosure here.
Also, if you're interested in podcasting, we recorded an episode breaking down some of these tips and how we've personally applied them to our lives.
Let's get into the tips.
Sustainable living around the house
Use LED lighting or CFL bulbs instead of incandescent lighting as it's proven to last longer, which reduces the need to keep purchasing light bulbs.
Put on an extra layer of clothing instead of turning on the heating. Seriously, doubling up on your socks does wonders!
Open up your blinds and use as much natural light as possible before switching on your light bulbs. You all get to enjoy some more sunshine 🙂
Turn off your lights when you leave a room.
Put up a no junk mail sign on your letterbox to limit the amount of paper waste.
Hang your wet clothes on a drying line or rack instead of using a powered dryer.
Hand wash your clothes, particularly if you only have a few items to clean.
Start timing your showers. Or better yet, invest in a shower timer.
Grow your own herbs, fruit and vegetables even if it's just a few pots around the house, it all helps!
Turn off your devices at night, including your wifi box.
Get a water-saving showerhead.
Use organic fertilisers.
Purchase recycled toilet paper with plastic-free packaging.
On the topic of toilets, use scrap paper, newspaper, or toilet paper to collect pet poo.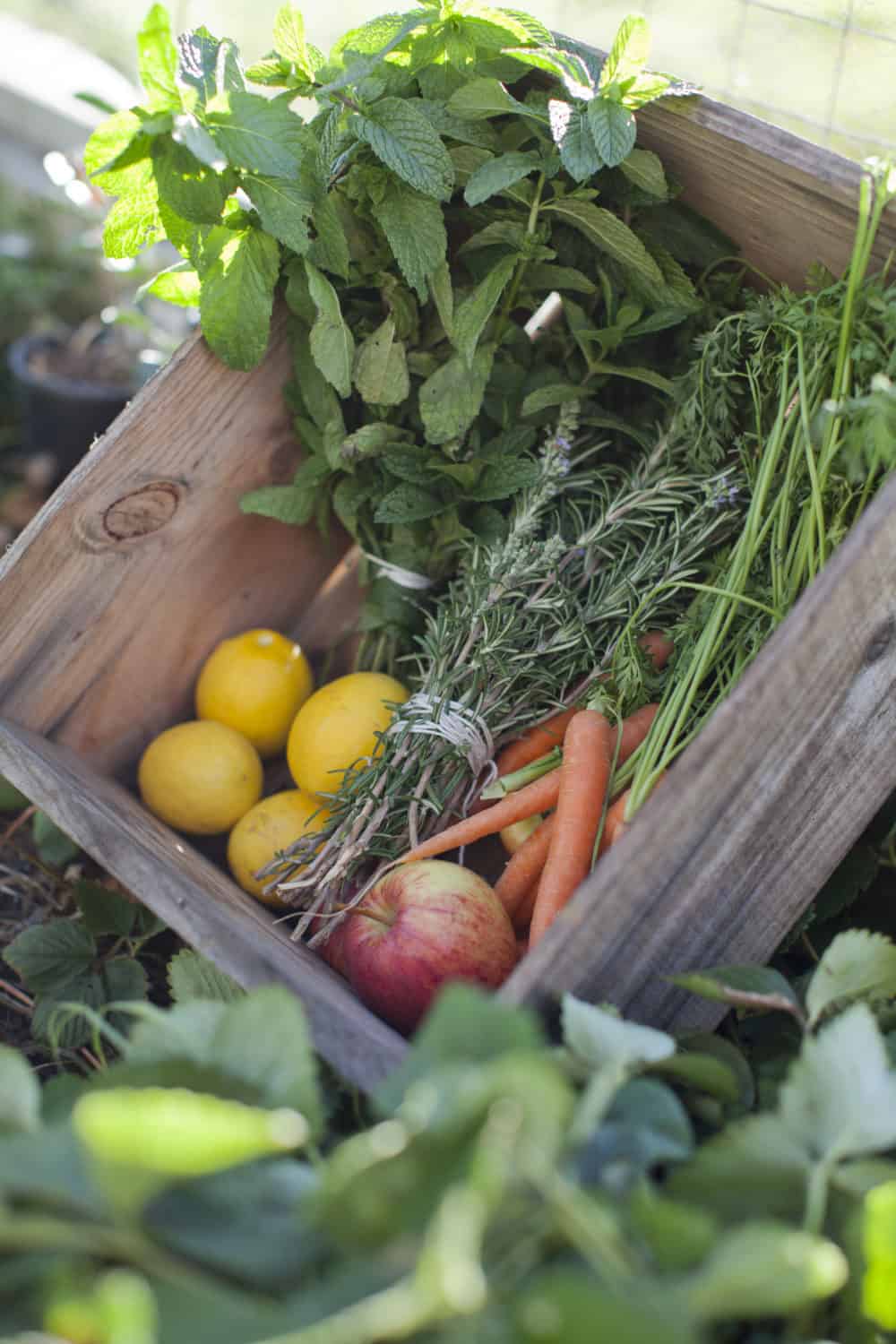 Sustainable commuting
Buy a second-hand bicycle and start using it to commute everywhere.
Take the stairs over the elevator. This also doubles up as a leg workout.
Use public transport. It's also an excellent opportunity to catch up on reading and other things you couldn't do if you were driving. Listening to our podcast is a great way to pass time 😉
Organise carpools to work, sports, events and other activities. There are some services where you can find people to commute with for interstate travel.
If available, use rent-a-bike services in your city.
Ditch your car and embrace car-free living.
But, if you're in the market for a new car, invest in electric-powered vehicles.
Reduce the amount of time you spend taking flights. Positive fact, some airlines are trying to implement zero-waste practices.
Sustainable grocery shopping
Don't use plastic bags at checkout. Instead, take your own bags for groceries.
Buy your produce in bulk from your local farmer's markets.
Avoid buying plastic-wrapped products, opt for a paper bag instead.
Stop buying bottled water!
Shop at bulk food stores for any goods. Better yet, take in your own jars.
Take your own paper bags or a container when buying fresh bread from a bakery.
Bring your own containers to the deli.
If you drink beer, take a growler to your local brewery.
Sustainable fashion
Buy second-hand clothes where possible.
Become a minimalist and take the 333-time capsule challenge.
Invest in better quality items that last longer. Slow fashion trumps fast fashion.
Support fashion brands that are ethical and environmentally conscious.
Learn how to find sustainable materials when shopping.
Reduce how frequently you wash your clothes.
Repurpose old clothes as rags or donate to a local mechanic if no longer wearable.
Acquire basic sewing skills to patch holes and sew buttons back on. Or if you have a bigger job, take to an alterations shop.
Transform old clothes into new garments. For example, a dress you don't wear can be turned into a top and skirt.
Shop at sustainable clothing outlets that offer post-purchase repair services.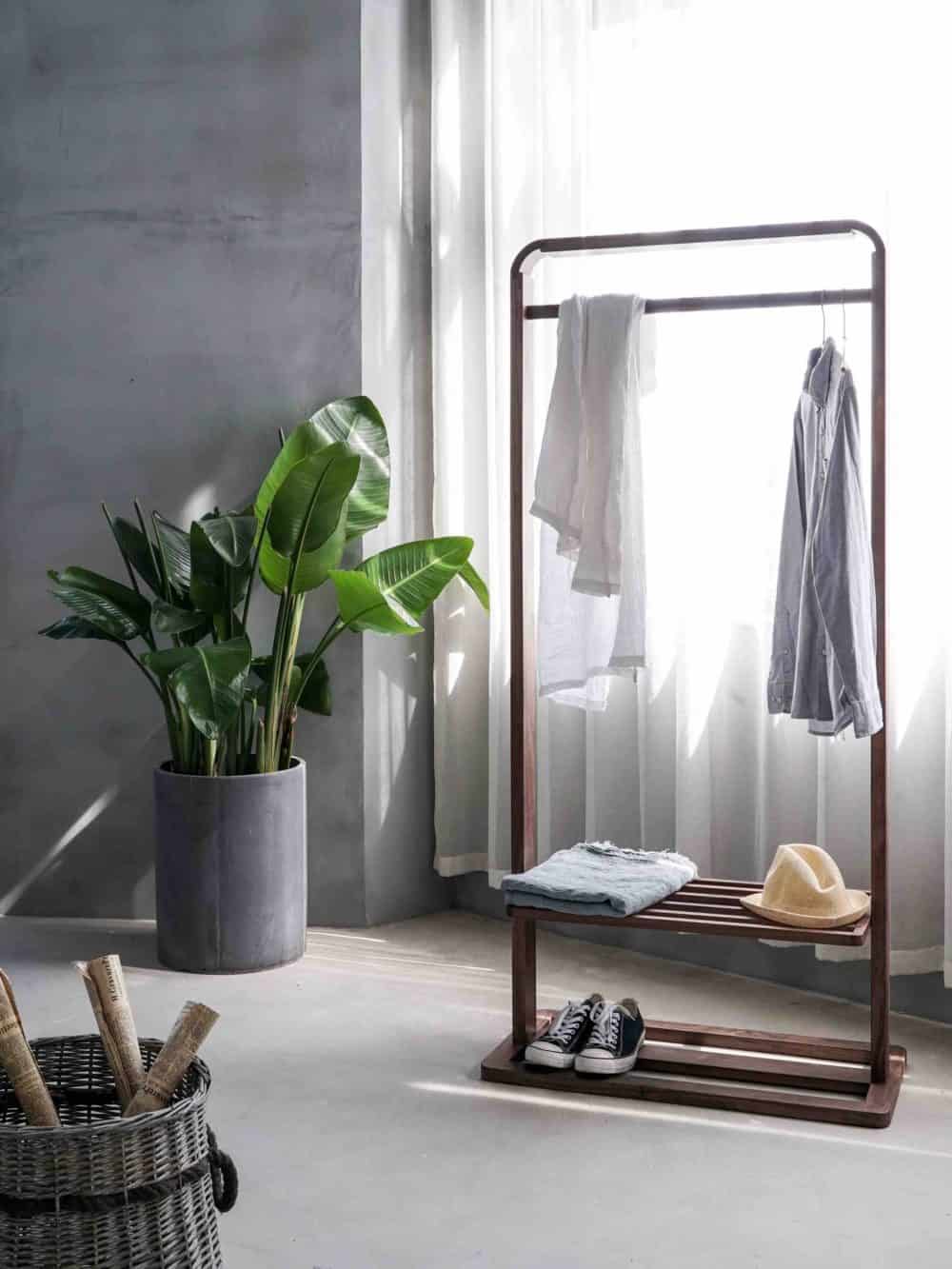 Go paperless
Opt to receive digital letters and notices.
Send electronic wedding invitations.
Read this article on how to use an app to scan and organise all of your paperwork.
Ask suppliers to email you a receipt instead of printing one out for you.
Use your phone, tablet or computer for note-taking.
Sustainable office
Collect scrap paper in a tray.
Turn off your computer before leaving work.
Get rid of your home printer. This will encourage you to seek a printer when you absolutely need it.
Unplug workstation from ports overnight to reduce phantom power.
If you need business cards, use an eco-friendly printer.
Add small pot plants to your workspace.
Always use double-sided printing where possible.
Sustainable baby items
Switch to cloth diapers.
Use stainless steel drink bottles (or at least plastic-free).
Get a wooden baby teether.
Use reusable nursing pads.
Look for wooden baby rattles.
Use eco-friendly (plastic-free) bibs.
Source second-hand toys or join a toy library.
If you are buying toys, find toys made from natural fibres.
Use dummies/pacifiers made from natural rubber.
Use coconut oil as a diaper balm.
Sustainable kitchen
Juice the off-cuts of your vegetables and fruits.
Repurpose glass jars.
Use washable metal straws instead of disposable plastic straws.
Limit the use of hot water when hand washing dishes.
Use cloths instead of paper towels.
Make your own coffee instead of buying takeaway.
Ditch your bin liner or use newspaper instead.
Start composting. Here's a guide to help you get started.
Use a dishwasher instead of handwashing.
Try making homemade cleaners.
Reduce your food waste by eating only what you need.
Invest in a pressure cooker and reduce your cooking time and energy used by 70%!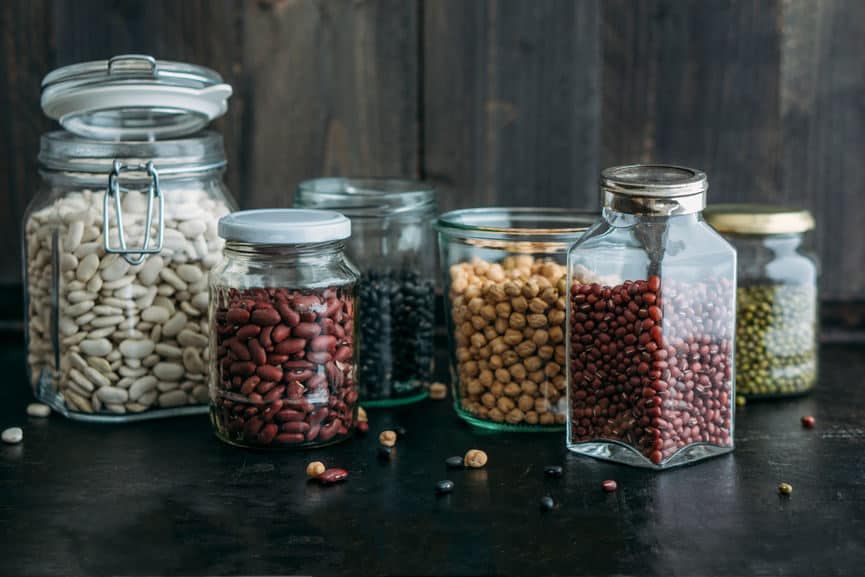 Sustainable beauty
Go makeup-free for one week each month.
Limit the amount of water you use to brush your teeth.
Make your own face cleanser and scrub. Check out this super simple 2-ingredient body scrub recipe.
Use reusable cotton pads for removing your makeup.
Don't leave the water running when cleaning your face.
Consider using shampoo bars to reduce packaging.
Read labels for toxic and harmful chemicals.
Share products with your family, e.g. deodorant, shampoo etc.
Use multipurpose bathroom products.
Buy bigger bottles less often, as opposed to smaller bottles more often. It also works out to be cheaper.
Use body scourers made from natural materials over plastic ones.
Donate used and unwanted products to places like Project Beauty Share.
Use reusable pads or menstrual cups.
Sustainable gifting
Save gift bags and boxes for future use.
Give people experiences instead of things.
Create and send a thoughtful video.
Make a hand-written note from recycled materials.
Donate to a charity or cause instead of giving a gift.
Make jewellery, hats, scarfs, from existing materials.
Offer to babysit.
Make a home-cooked meal or bake a cake.
Many sustainable gifts also happen to be minimalist gifts. Check out our minimalist gift guide for more ideas.
Read more: How to Graciously Handle Unwanted Gifts as a Minimalist
Sustainable technology
Use solar energy charges for your smartphones and tablets.
Use rechargeable batteries where possible.
Recycle your devices when ready to dispose of.
Donate your old devices to schools and other institutions.
Use e-waste recycling programs when disposing of your electronics.
Switch to cloud computing and move away from physical hard drives and servers.
Get your devices repaired instead of buying new ones.
Switch to a sustainable search engine like Ecosia. They use some of their profits to plant trees, and they run on 100% renewable energy.
If you do need to buy new appliances, look second hand first.
But if you can't find something second-hand, buy energy-efficient technology.
Sustainable lifestyle
Spend more time outside.
Eat more whole foods. Better yet, go vegan!
Become a member of your local food co-op.
Plant a tree with someone.
Borrow books from the library instead of purchasing them directly.
Read your favourite newspaper publications online instead of reading the paper versions.
Create a video, a slideshow or a blog post of how you implemented these ideas and publish them publicly.
Regularly prepare home-cooked meals and save on takeaway storage containers.
Adopt pets instead of buying them from a breeder. There are so many orphaned pets out there who need a family. And the same can be said for children!
Stop accepting disposable cutlery and napkins.
Have a sniffle? Carry around your own handkerchief instead of using disposable tissues.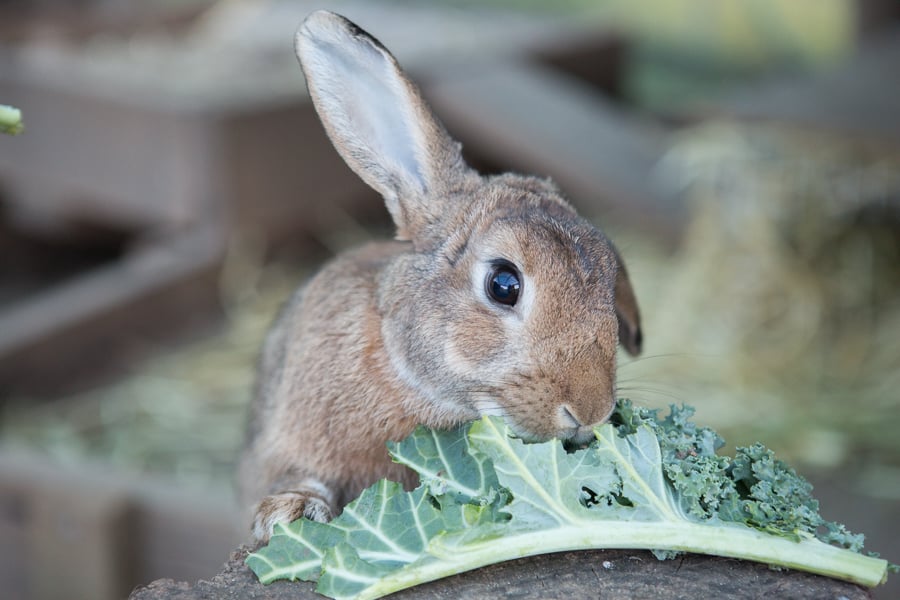 Do you have any more simple sustainable living tips?
If you do, make sure to add your voice and experience in the comments below.