I'm just going to come out and say it. I'm sick and tired of the lack of availability of vegan products in the current marketplace. Don't get me wrong. I don't find it difficult being a vegan. But it would be nice to have more options at my fingertips when shopping.
In almost two years of living a vegan lifestyle, I've longed for more ethical businesses. In my day job, I work in a mall, so naturally, I'm exposed to retail and consumer buying behaviour on a daily basis.
Surely I'm not the only one wishing that there was an amazing cruelty-free gelato bar to rival all of the dairy-based ones? Or fashion retailers that only stock timeless garments that are ethically sourced and made?
I always imagine a world where ethical businesses are more readily accessible to the general public. I wonder then what people would opt to buy if they had a choice? McDonald's drive-through vs Vegan Burger drive-through? Wouldn't that be interesting?
Growth in the demand for veganism and cruelty-free products
While these are my opinions through my personal experiences, statistics are showing that veganism is on the rise. Below shows the growth of search engine traffic for veganism and vegetarianism between 2009 and 2013. No doubt it has continued to climb steadily as veganism is becoming somewhat mainstream.
Image source: Wikipedia
These are promising numbers on the demand side of economics. However, this post is about how we can all tap into our inner entrepreneurial talents and help the supply side of this equation.
I'm seeing more and more business owners who aren't vegan themselves, add vegan options to their product mix as they see a clear market opportunity.
A new Pizzeria recently opened in our local area. They make good quality pizza's with 'naturally' sourced ingredients—ahem, mainly from animals. However, they do have two vegan pizza options on their menu including vegan cheese (which is a big deal!).
The manager told us that their vegan pizzas are by far their best sellers, so they're going to look to expand. They've had so much success because they literally have no competition. So all of the vegans in town are flocking to this one Pizzeria.
This goes to show that conventional entrepreneurs are starting to see the opportunity in the growing vegan consumer market. I would personally love to see social entrepreneurs join the party, whether they're creating goods that are vegan, fair-trade, organic or eco-friendly.
We need more options. We need to help shift the demand by increasing the supply.
Note: if you're interested, we recorded a podcast episode breaking down vegan business ideas.
Vegan business ideas kept coming to me
I've had countless business ideas since becoming vegan, but between running our online store, this blog and working full-time there's only so much I can take on.
In this post, I'll be sharing 38 vegan business ideas that could help any marketplace. I want to share these ideas with you because I hope that you'll help them come alive.
These are not by any means new revolutionary ideas, but they do seem to be missing in many marketplaces. Keep in mind we live in Australia in the capital city, so maybe where you live there is much more (or less) to choose from.
If you don't fancy yourself as an entrepreneur, maybe you know someone who would like to try to start a socially conscious business?
In any case, I encourage you to reflect on all of the occasions when you've struggled to find a specific product that is vegan-friendly and think about how you can help solve that problem yourself.
I've broken the list down by category to help filter through content.
Let's get into it.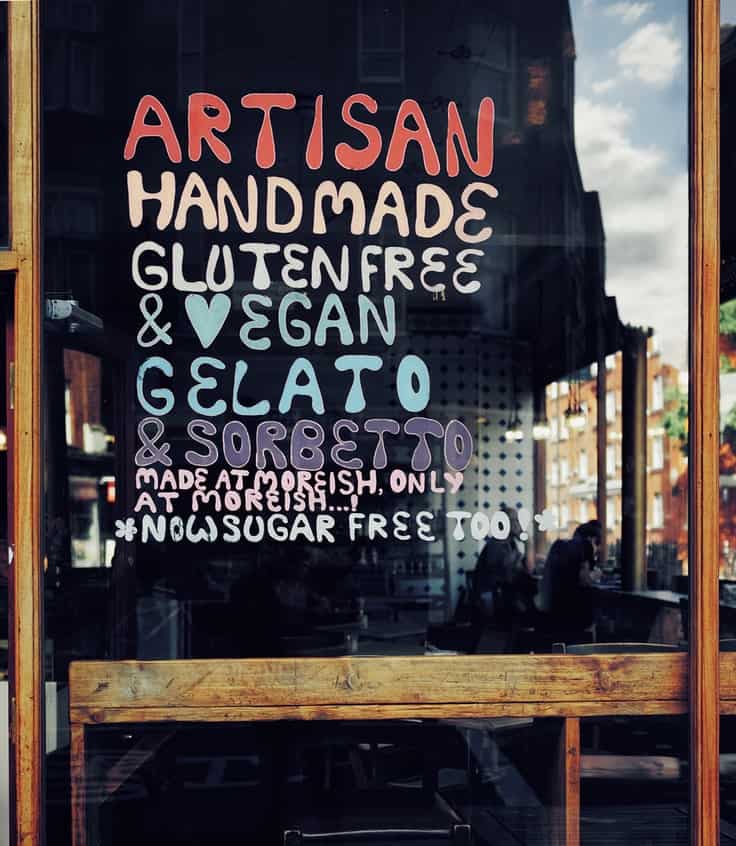 Vegan food & beverages
Gelato Bar with delicious dairy-free ice cream.
Vegan Pie Shop.
Nut Cheese Deli.
The vegan version of Krispy Kremes.
Fast service Pizzeria with home delivery options.
A vegan cafe that specialises in avocado toasties and world-class organic coffees with almond milk.
Vegan-friendly bar or nightclub.
Start a food truck specialising in mouth-watering vegan burgers.
Premium organic vegan restaurant with innovative recipes.
Become a vegan alcoholic beverage retailer.
Vegan services
A freelance illustrator who services vegan-friendly small businesses.
Company accountant or bookkeeper for online vegan entrepreneurs.
Photographer servicing compassionate businesses.
Specialise in project managing organic and vegan shop fit-outs.
Become a social media manager for vegan businesses.
Offer copywriting services to help build the profile of vegan entrepreneurs.
Study to become a health professional that serves the vegan community using natural cruelty-free practices.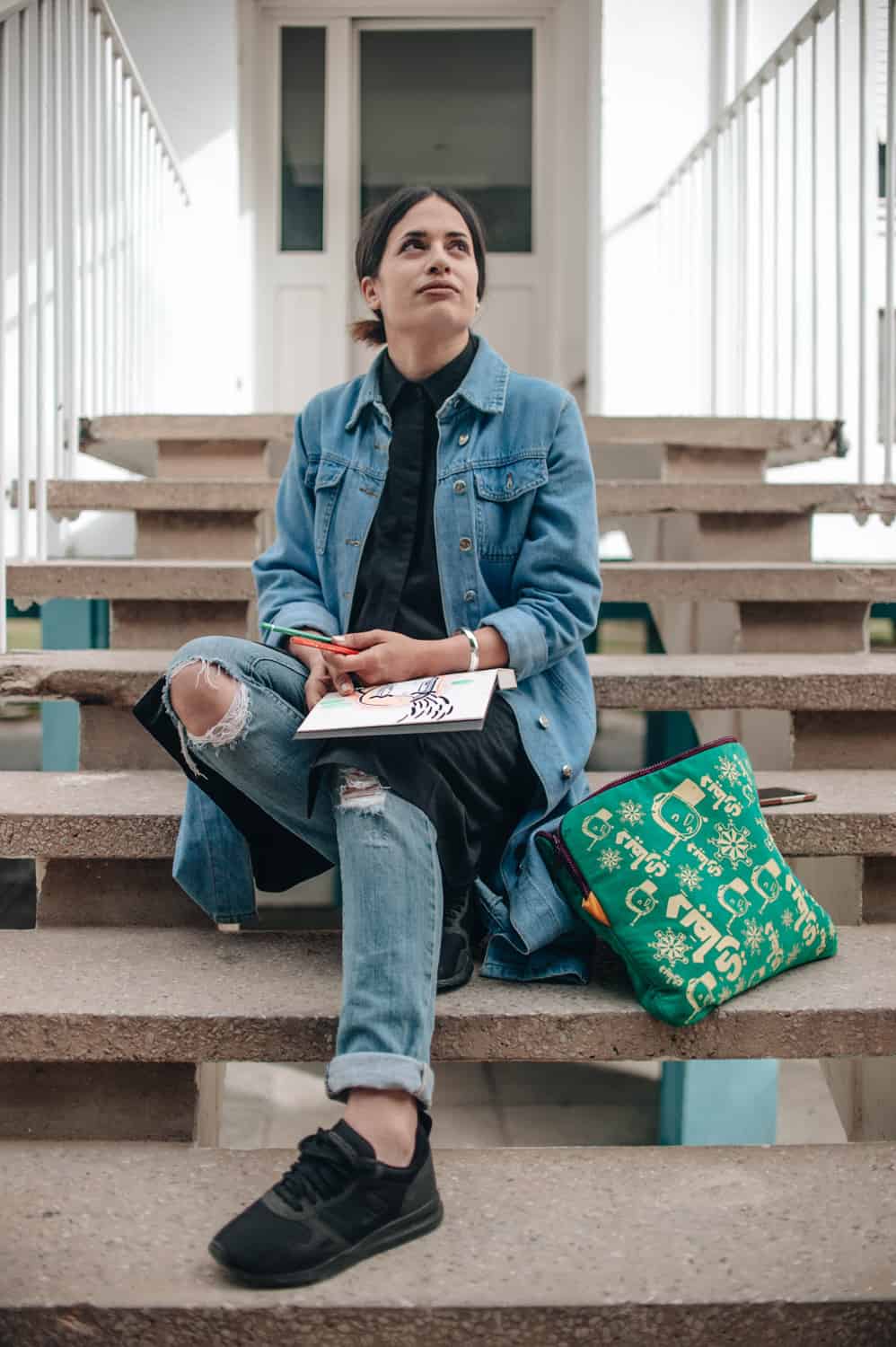 Vegan fashion
Online vegan sneaker retailer.
Bamboo clothing line specialising in everyday garments.
Organic, fair trade and vegan line of jeans.
Tailored vegan suits for men.
Start a funky vegan sock company.
It's also important for the supply chain to ensure it's all fair trade.
Vegan education & media
Animated YouTube channel producing 2– 3-minute videos teaching people the truth about consumerism (someone, please do this!).
An all-vegan childcare centre with a community veggie garden.
Vegan wedding blog producing fantastic content and advertising ethical wedding brands and services.
A series of online courses teaching people how to cook different vegan cuisines at home.
Partner with your local education institutions and develop a vegan chef school certification.
Produce a documentary-style podcast that captures the stories of animal cruelty, fair trade, and environmental issues.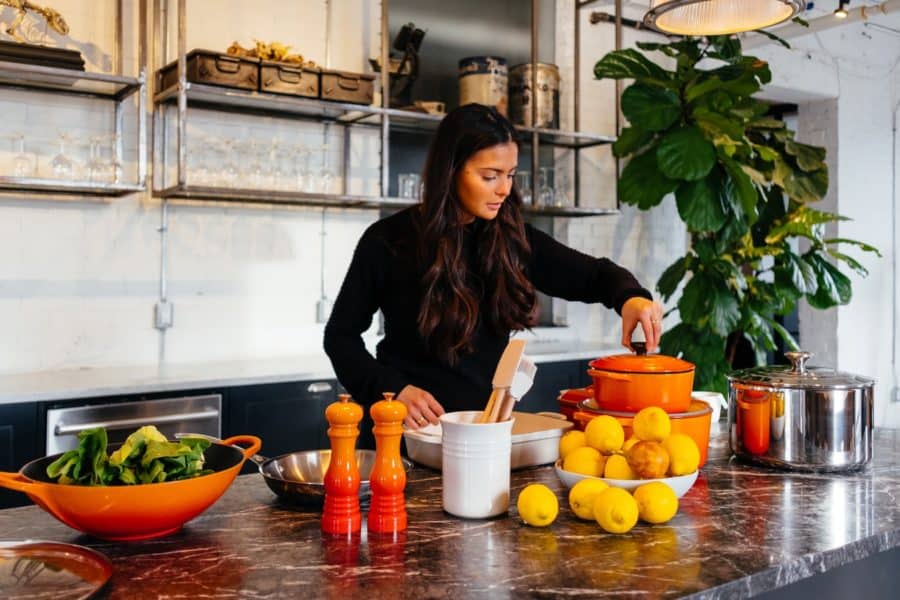 Vegan technology
Develop a dating app that accurately connects vegan soulmates.
Create a concierge service in the form of a mobile app that connects all of the local ethical tradespeople with vegan customers.
Design a line of solar-powered smartphone accessories.
Invent sustainable materials to be used in various industries.
Vegan cosmetics & beauty
Create a makeup line that is vegan, fair trade, organic and eco-friendly (let us know when you do).
Build a vegan-friendly and chemical-free nail polish company.
Vegan events
Start a popular vegan meet up in your area and get local vegan businesses to sponsor you.
Host vegan cooking workshops.
Vegan investing
Start an investment fund specifically for ethical businesses.
Become an angel investor for vegan businesses.
What are your vegan business ideas?
I would love for you to share any experiences you have had with trying to find vegan businesses in your area. Also, share some success stories so others can learn from them.
Other articles you'll love: