Through previous articles and podcasts, something keeps creeping into my mind about how we can all make a positive impact on the world.
It's the notion of using your skills, curiosity and passion for inspiring, educating and entertaining an audience to make better decisions and ultimately saving more animals.
So I wanted to write a post on a topic I'm comfortable talking about in the context of activism, blogging. My goal is to provide ideas for those who may have the skills to start a vegan blog.
This idea of having more vegan content creators is fascinating to me. As much information as there is on the internet about a vegan lifestyle, it pales in comparison to the non-vegan content.
When you're in a vegan bubble, you recognise the same names that come up time and time again in your feeds. But there's always fresh new talent ready to contribute something a little different, and perhaps more forward-thinking and relatable—all with the mission of saving more animals.
So if you're that person, and you have the talent, and more importantly, the courage to share your vegan ideas with the world, then hopefully this post will give you some reassurance that you can start and lead an impactful cause.
With the rise of veganism and therefore, the demand for vegan content, now is a great time to use blogging as a form of activism.
This post may contain affiliate links, for which we earn a small commission at no additional cost to you. Read our full disclosure.
But before I get into the topics, I want to make sure I set the right expectations with you:
This is not a typical "how to start a blog" post. Even though I could write those steps in my sleep, that's not what TMV is about. Plus there's plenty of that kind of content online, the best in my opinion is Fizzle's, Start a Blog That Matters course. Ironically, I believe this post addresses the hardest part about starting any blog by addressing the question, "what am I going to blog about?"
How I define blogging goes beyond the format of writing and photography. Blogging could mean any form of online publishing, be it a YouTube channel, a Podcast or a killer Instagram account. We all create and consume content in different ways, so please be open to the format as you plan your vegan content.
The ideas I present in this post are not groundbreaking nor original. I don't think any content at this point is. But one thing I've learned about publishing online for over six years is that your voice matters as much as your topic. Your unique and honest point of view on a common theme can still be compelling. It comes down to how much you care about what you're publishing.
Okay, I think we've set the table. Let's get into these vegan blog ideas.
1) Vegan Foodie Blog
It's one of my great pleasures to watch other people eat vegan food at some of the most delicious looking menus around the world. I know I could be doing better things with my time, but what can I say? It's addictive!
More importantly, imagine the experience you could create for transitioning and experienced vegans alike documenting your food journeys. Showcasing new restaurants and cafes builds credibility and normality within the vegan movement.
If you have a passion for food tasting, becoming a vegan foodie blogger could be a relatively easy way to start publishing.
Now, like any project, there's a good and bad way of approaching a vegan food blog.
Here are some observations I've made for the food blogs that do well:
They take it seriously. This seems obvious, but there's a level of care and attention to detail from the popular foodie bloggers. They take the time to research where they're going so they have context on the cuisine and the founders, and they spend time deciding what to order on the menu that makes the most sense for their audience.
Great food bloggers take amazing photos. This doesn't mean that you need a professional camera. You can take a fantastic picture on your smartphone. But to get the shots you want, it often means holding off on eating, disrupting the present moment with who you're with, standing on tables for composition, finding the right angle for light, and sometimes looking like a crazy influencer. You must really love the process to capture the photos to do justice the food.
Lastly, they tell an engaging story about the food they're tasting. And they consider the practical details of what their audience wants to know. Was the food affordable? What were the portion sizes like? How was the service?
You could take it further and create your own rating system of each vegan food experience you have, much like how reviewers rate movies or albums.
So what could be a quick snap on your phone and upload to your Instagram account, could be so much more. If you're going to be a vegan foodie blogger, why not have the goal of having people come to depend on your reviews to try amazing plant-based food around the world?
2) Vegan Recipe Blog
When someone thinks of a vegan blog, more often than not they're thinking of a recipe blog. And understandably so—veganism is usually associated with what we eat, as it's the hardest behaviour to change about our lifestyles.
I don't think there could ever be enough vegan recipes in circulation. Teaching folks to cook vegan food will inevitably make their vegan journey way easier to maintain.
So if you have a passion for cooking, you could challenge yourself to create and share vegan recipes online.
We've published hundreds of vegan recipes over the years with varying degrees of success. Here are some things we've (actually Maša) have learned along the way:
Photography is everything. As a recipe creator, you need to dedicate as much time to photography as you do to cooking. People are visual when it comes to deciding to try a recipe or not, so you have to make it look good.
When creating recipes, think about the food that has influenced you in your life. Think about some of the best meals your parents have cooked for you. Where have you gone recently that blew you away with their menu? Injecting your personal influences into your cooking will help to make your recipes stand out.
Recipe creating is fun and rewarding. More importantly, vegan recipes encourage people to try plant-based food, which is always a positive thing.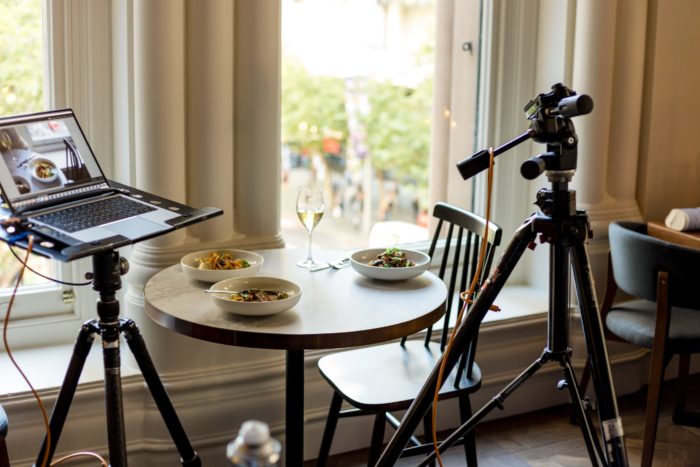 3) Vegan Fashion Blog
Fashion is an emerging topic in the vegan community, as more brands innovate to find ethical materials without compromising style and quality.
Vegan fashion is an incredibly small niche. Try going to your local department store and asking the shop assistant for vegan-friendly clothes. You'll be met with a confused look!
Many vegans accept that they need to do a fair amount of their fashion shopping online.
If you're interested in fashion and your close friends and family already come to you for fashion advice, perhaps you could take your skills online and reach a broader community about vegan textiles, researching tips, and putting together amazing outfits for each season.
You could spend time documenting your journey transitioning to a stylish vegan wardrobe with gorgeous imagery and storytelling.
And when things are not going as planned, share that with your audience. We could learn from your mistakes as much as your successes.
4) Local Vegan Blog
One of the things we've overlooked in running blogs over many years is the power of local.
We used to think that blogging was about using the internet to reach a global audience. And while having global reach is pretty surreal, providing relevant information to a hyper-local community could be far more engaging, and impactful.
As an aspiring or seasoned vegan, how many times have you searched for some vegan-related resource in your city or town?
What if you had a reliable vegan blogger who was always keeping you up to date on any vegan activities in your local area?
If you're interested in becoming a leader in your community, you could start a local vegan blog doing the following:
Capturing vegan events; whether it's a speaker, panel, or market. You could also give some commentary about the event through your experience.
Showcase new vegan shops that open up in your area. You could provide a quick review of the features and what type of vegan products they have.
Food guides. Like a vegan foodie blogger, you can become a professional local taster sharing feedback about some of the best and worst vegan meals in town.
Create awareness of vegan services in your area whether it's health professionals, vets, cleaners, gardeners, accountants amongst many others.
You could report on local animal sanctuaries and make your community aware of how they could support them.
I feel like I could go on and on with what you could blog about at a local level. This is probably the most exciting category on this list for me as its content is so relatable to what people need.
We want to know how we can become and stay vegan, and it starts with what's happening in your environment.
Maybe you could start a blog with some friends to share the load of content. Have fun with it! Your community and the animals will appreciate your efforts.
5) Vegan Society & Culture Blog
To go in the complete opposite direction to local, if you're a big thinker, you could try your hand at a vegan society and culture blog.
This style of blogging will give you a platform to share your thoughts and ideas about what's right and wrong in veganism.
Here are some examples of topics off the top of my head:
How does veganism relate to human rights?
What's the impact of globalisation on access to vegan foods?
Veganism in developing countries
Man, my head hurts thinking about some of these ideas—but they're incredibly interesting to learn about, and spark meaningful conversations.
So if you like spending time researching big ideas and writing long-form articles about veganism in society, this could be the type of blog for you.
6) Vegan Interview Blogs
Perhaps you're not a natural researcher, but you're incredibly curious about people. Then you could consider starting an interview blog where you share insights from everyday people, high-performers, thought leaders and everyone in between.
What I think is interesting about interviews is picking a theme for a series, for example:
A series interviewing vegan women about their thoughts on dating vegans versus non-vegans.
A series interviewing professional vegan athletes.
Or a series interviewing vegan activists to pick their brains about different campaigns.
You don't have to stick to one type of interview format, but it's certainly something worth exploring.
Also, while you could interview people on your written blog, you could look at starting a podcast and capturing the audio as well.
7) Vegan Nutrition Blog
If there's one thing I'm noticing more in the vegan movement, it's the challenge of navigating the increased access to vegan junk food.
It's so tempting to indulge in highly processed foods just because they're vegan.
So it's important to have folks who have expertise and passion for vegan nutrition to help fellow vegans make better food choices and achieve their health goals.
I wonder if a series of posts breaking down standard vegan junk food options and the impact of their ingredients would be interesting?
Or you could talk about macronutrients and the right balance for different body types.
Then, of course, there are common questions about vegan supplementation for adults and children.
This could make for an interesting blog. Just be mindful that audiences regularly challenge nutritional advice vegan or not because it just happens to be a topic where people have a lot of opinions.
So if you step into this market, make sure you do your research and present yourself in an objective and approachable way.
Or you may be more outspoken, and that's okay too. Just be prepared for it 🙂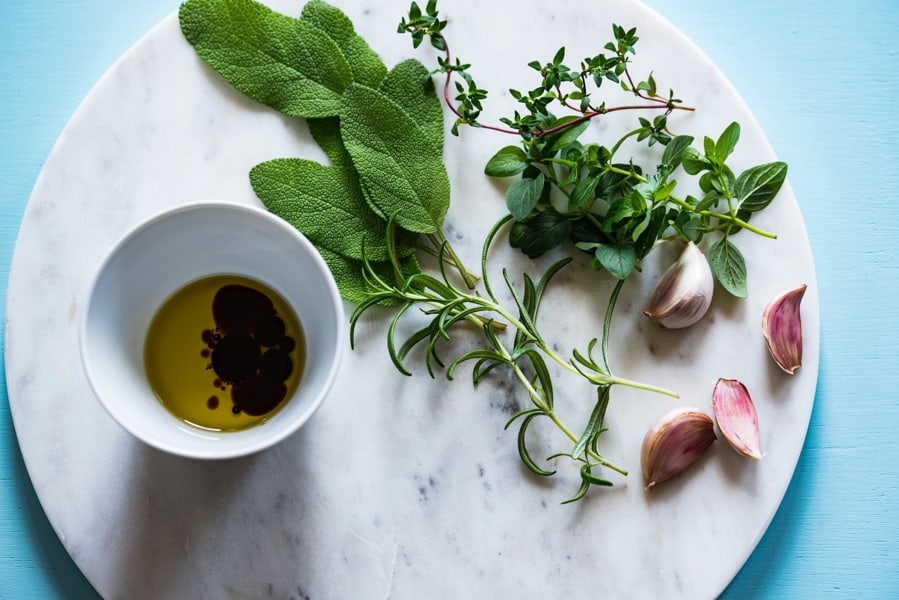 8) Vegan Fitness Blog
Staying on the theme of health, another tried and true popular blogging niche is fitness.
It seems like audiences are infinitely curious about different workouts regimes, leggings, or endurance sports—and it's no different for the vegan community.
I think what's going to become increasingly engaging in this niche, is focused exercise activities.
If you're a cyclist, stick to cycling. If you're a weight lifter stick to weight lifting. Martial arts, cross-fit, yoga, you get the picture.
This is not to say that you could never branch out, but at least when you get started, you can become known as the vegan yoga guy or the vegan MMA girl.
In terms of format, you could capture your fitness training through words and images, but it might be worth exploring video whether it's on YouTube or social media to give your audience clearer visuals to follow your instructions.
9) Vegan Illustration Blog
Okay, first of all, if you can draw, I'm jealous. Secondly, if you love to draw and you're vegan, use a blog to share your art with the world!
Whether it's posters, comics, short stories, whatever you're being pulled to, you could use your skills to communicate the practice of compassion in society.
Beyond publishing your work online, having a blog will keep you accountable for creating art consistently, which means you'll get better.
Help animals by telling stories through your art. Because there aren't many art blogs in existence, your blog would instantly be unique.
10) Vegan Marketing Blog
With the rapid growth of vegan businesses all fighting for attention, there's a real opportunity to teach these ethical businesses how to increase their visibility online.
If you have a digital marketing background and want to help vegan businesses shift the demand and supply of vegan products, then a marketing blog could be for you.
You could publish content about how businesses can define their audience, content marketing, unique selling proposition, copywriting, social media and all of the other buzzwords I recall from my business degree.
But what makes your blog unique is that you're talking through the lens of helping these businesses reach vegan customers.
So your positioning by its very nature will be polarising as it's not just another marketing blog, it's a marketing blog for vegan businesses.
For example, you could run experiments on the effectiveness of using the word "vegan" in a business name, or how to reach conscious consumers in Facebook groups.
Your marketing blog could also be a foundation for your consulting service—as you get to build credibility with prospective clients by sharing free content on your blog.
11) Vegan Fact Blog
I got this idea from our friends as they were talking about the effectiveness of factivism—which is the process of publishing well-researched facts as it relates to a particular topic.
By doing so, people use your facts to share with their networks, spreading the message.
I think this could be remarkably powerful in the context of veganism as vegans are always looking for facts to share with non-vegan audiences.
For example, you could pull data for the growth of the search term "vegan" in Google across different countries and create an infographic.
Obviously, this type of content would involve quite a bit of research, but if you have those skills, the output could be transformational.
Maybe you don't post as frequently, perhaps once or twice a month, for instance. That way, you give yourself time to do your research and write your findings in the form of a blog post.
You could quickly become a go-to resource for fellow vegans looking to strengthen their arguments.
12) Vegan Travel Blog
Travel blogs are some of the most popular blogs on the web. People love inspiration and escapism when watching folks go to new cities around the world.
I personally love travel blogs, especially ones on YouTube. It's like watching a little travel show.
But as much excellent travel content, there is on the web; there isn't much that is vegan-friendly. And why would vegan travel content be so important?
A big part of travel blogs is showing their audience different types of businesses, whether it's food, clothing stores, cruises, tours etc.
So how cool would it be to capture all of those examples, but vegan instead? You could travel to countries that offer vegan cruises, vegan malls, and of course the best vegan eateries on the planet.
This will inspire vegans and non-vegans alike to experience different types of vegan businesses around the world. That's undoubtedly a positive idea for the movement.
But because there are a lot of travel blogs, you need to make sure you nail your basics—photography, video (if you do vlogs), storytelling. These are all still important to create engaging travel content.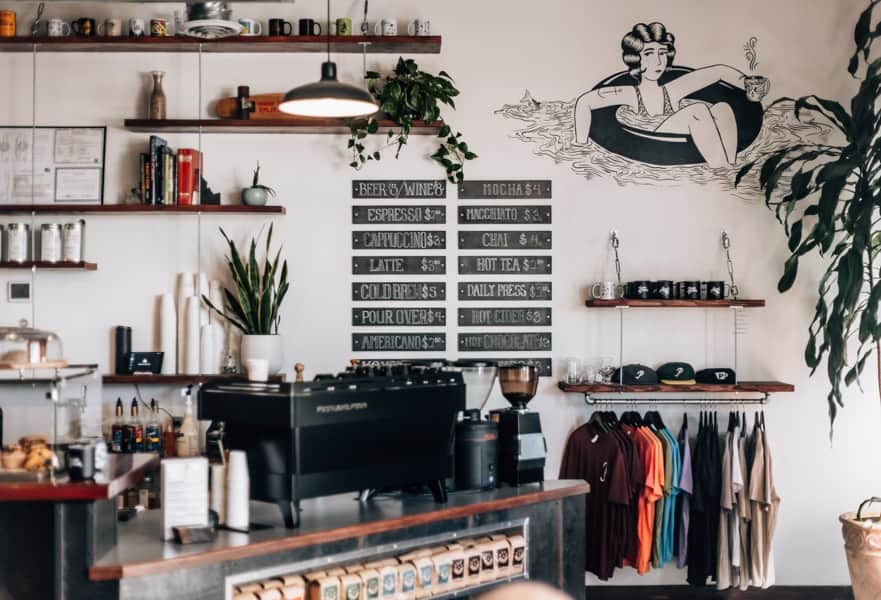 13) Vegan Parenting Blog
Even though I'm not a parent, I could only imagine the challenges that come with trying to raise vegan kids.
Here are a few questions/topics that come to mind:
How do you introduce veganism to your children?
How do you deal with friends and family who disagree with how you're raising your children?
What do you do if your spouse isn't vegan and isn't supportive?
What vegan-friendly bath wash do you recommend using on your baby?
Parents are always looking for advice and relatable experiences, and this is only heightened when you add veganism into the mix.
So if you're a parent that has experience in this area, you could create a blog sharing stories, tips, failures of trying to raise vegan children.
Think about how you could help parents around the world continue to live in line with their values. Documenting your parenting journey will also make you more mindful of how you approach parenting, and will hopefully give you more insight as to how to be a better parent to your children.
14) Vegan News Blog
People love staying up to date with current events, and it's no different when it comes to vegan content.
A vegan news blog could be small digestible write-ups of all the trends in the vegan world.
Which celebrity has become vegan?
The backlash from a recent activist campaign
The worlds first vegan (insert the black)
The challenge with this type of blog is that you need to have a system in place to capture all of these sources of news so you can quickly turn it into content for your audience. This means being plugged into social media and RSS feeds to stay in tune with the market trends.
A way to perhaps reduce the overwhelm is to focus on vegan news within a country or region. That way, your content is a little more focused as you localise your audience.
This doesn't mean you can't add global news. But even then you could tie global news back into what it means for your area.
15) Vegan Beauty Blog
Cosmetics is one of the largest markets in the world, but unfortunately, some of the biggest brands use animal ingredients in their products.
We need more voices in the beauty niche advocating for cruelty-free options that still perform like the non-vegan alternatives.
There's so much content you could create with vegan beauty.
You could do makeup tutorials, product reviews, bathroom tours, ingredient analysis, just to name a few.
If you're already passionate about vegan beauty, why not share your interest in a blog educating and inspiring people to think more consciously about the beauty industry and the impact of their choices.
16) Vegan Activism Blog
If you're an experienced vegan activist, you could teach other vegans how to do effective animal activism in their local area.
You could review campaigns you've been a part of to dissect what worked and what didn't. You could show how you respond to difficult questions when interacting with non-vegans.
When we talk about effective activism, we're talking about excellent communication skills. If this is what you do, you might be missing out on the opportunity to help others do the same to increase the awareness of animal oppression.
17) Vegan Gardening Blog
I'm not a gardener by any means, but I do know that the gardening community is one of the most passionate ones in the world.
People are mad about gardening. And with the rise of veganism, there's more consideration to the practices of gardening including; how to protect your veggie garden from insects without being harmful, how to prepare your soil, how to get started with composting in an apartment, and so much more!
What's interesting about this niche is that the best way to teach people is by showing them your process. You could write posts with images documenting your approach to vegan gardening.
Your blog also acts like your gardening diary, which would be gratifying to look back on to see your progress.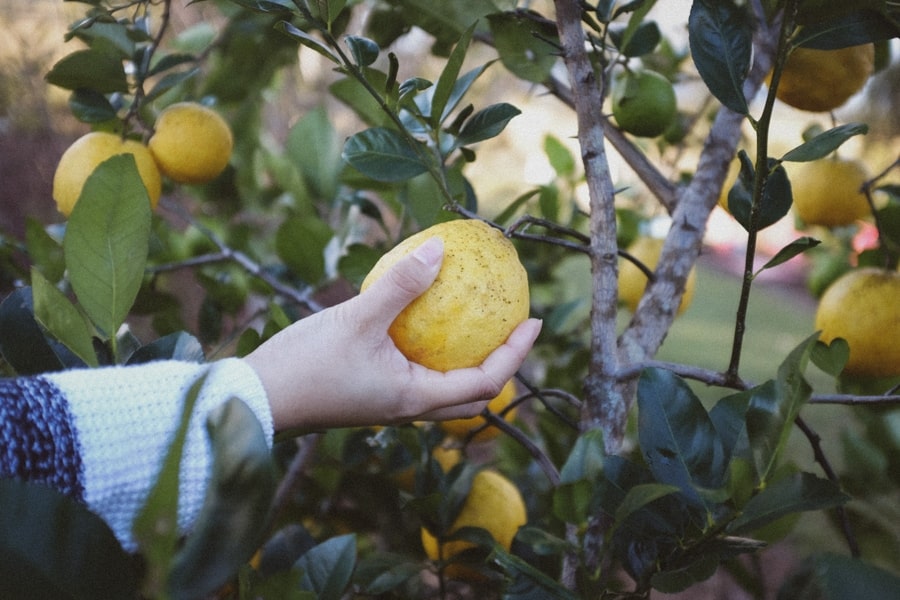 Do you have any more ideas for starting a vegan blog?
Hopefully, by now, you have a much clearer idea of how you could get started with vegan blogging as your contribution to help animals.
But even though it's taken me many hours to pull this list together, I'm sure there are more examples. If you've thought of some more, let us know what your idea is in the comments below.
My dream is that over time this post becomes a resource to encourage people to start publishing their ideas online and growing the amount of vegan content on the internet.
If you think about most people's reasons for becoming vegan, it started with content they read, listened or watched. This is the impact blogging can have on the vegan movement.
Thank you for taking the time to read this article.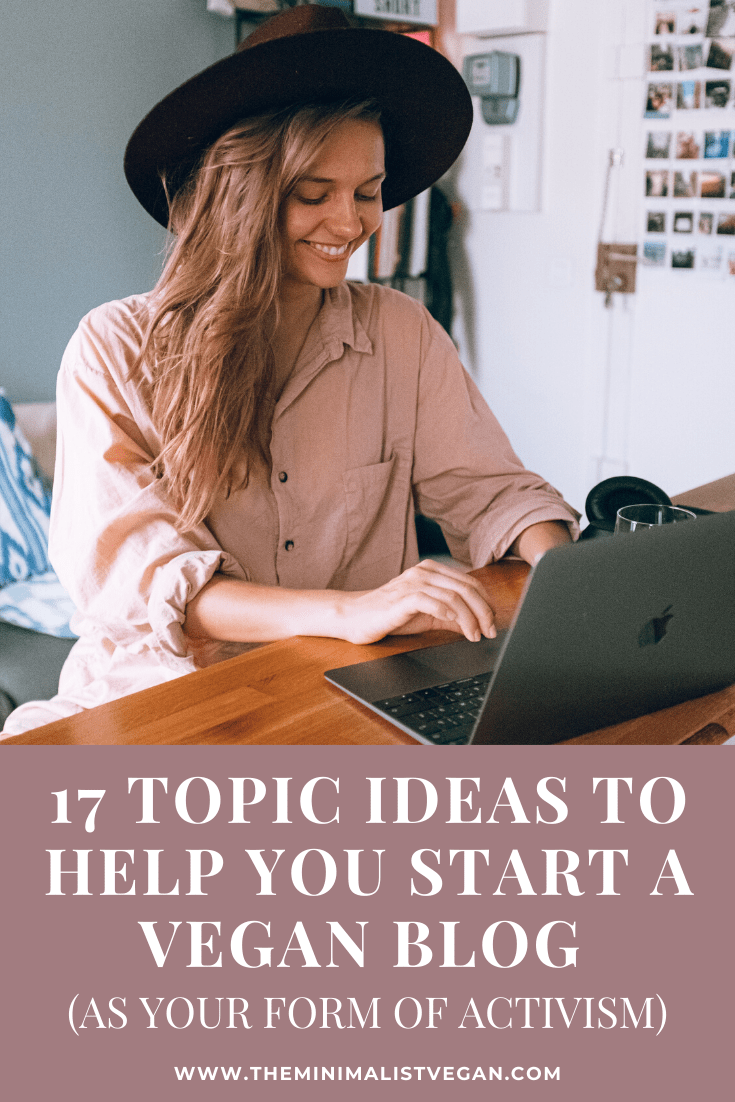 Other articles you'll love: