In this episode, we discuss the possible challenges of cooking at home. We unpack our upbringings and how that reflected on our cooking styles and passion for making delicious food.
We discuss how important learning to cook at a young age is and that it should be a mandatory subject to do in school. Such a fundamental skill, yet not many people have acquired the basic acquirement of cooking at home.
We both love food and find eating out one of our favourite things to do. This helps us reflect on our recent experiences and how we are starting to enjoy cooking at home more than eating out. Making food at home and sharing it with others is such an important practice.
For those that are new to cooking or want some help, we also discuss how creating meals that you enjoy, and having a tight rotation can be a great way to start. This will give you the enthusiasm and interest to get in the kitchen and cook more often.
Lastly, we share the fundamentals of cooking and our must-haves in the kitchen. If you or someone you know struggles in the kitchen, or you just want some inspiration, this podcast episode is definitely worth a listen!
"Our goal is to help you get to that first meal where you knock it out of the park and everybody loves it, because I guarantee you will be more interested in getting back in the kitchen if you're able to get that experience."
Listen to the episode

Subscribe to The Minimalist Vegan Podcast on:
iTunes | Spotify | Overcast | Stitcher | RSS
Things mentioned in this episode
A Chef's Table on Netflix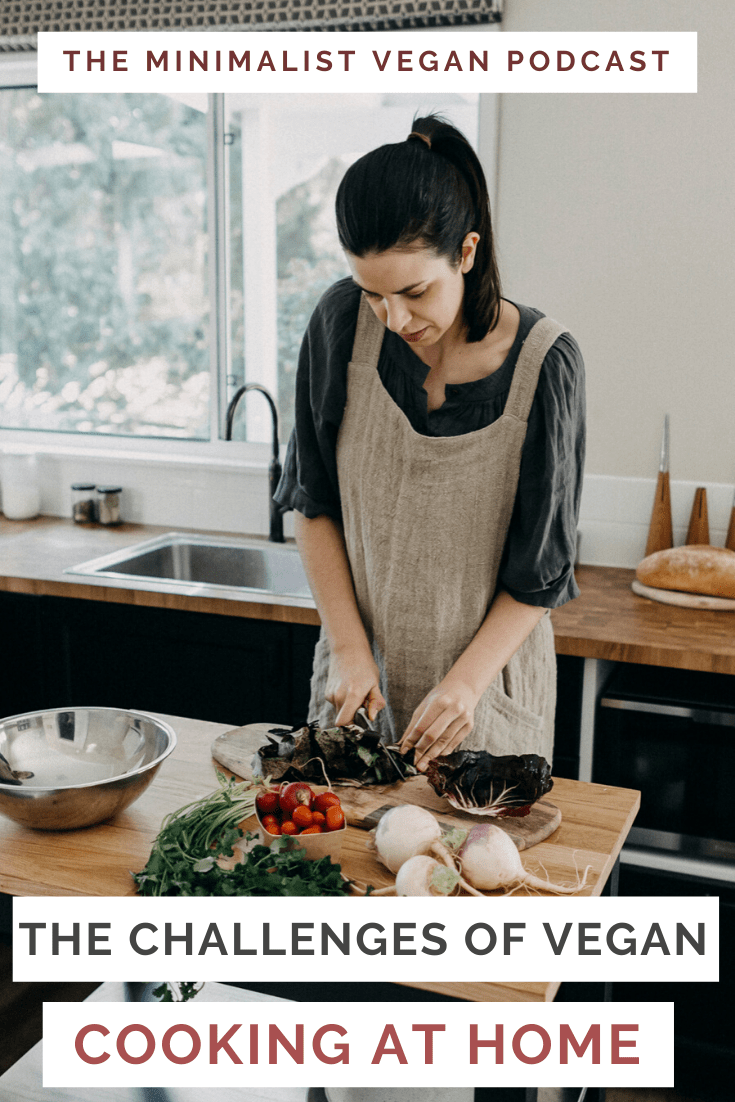 [elementor-template id="4658″]