From dessert and mayonnaise to hollandaise sauce, vegans can make use of vegan egg substitutes to make innumerable recipes without much ado. From top bakery items to indulgent cakes, scones, and biscuits, you'll never guess these toothsome dishes are free from eggs or any dairy products.
So, what if you had to make a batch of chocolate cookies for your vegan relative? Or a sudden turn of events led you to completely forego eggs in your meals, and now you're on the path of following a strict vegan diet?
What to do in moments like these? Well, do not go in a fix because you have landed in the right place! Keeping all the tips handy, we'll help you prepare the items you love in a whole new way!
Gone are the days when egg's inescapable presence led many to avoid baking or cooking their favorite dishes. Today, thanks to the amazing vegan egg substitute that helps people make the cuisines they relish without using eggs at all.
As such, there is not just one alternative for eggs but a whole range of options that can work wonders for your dishes. Some of them are kitchen essentials, while others may be found sitting on the shelves of health food stores.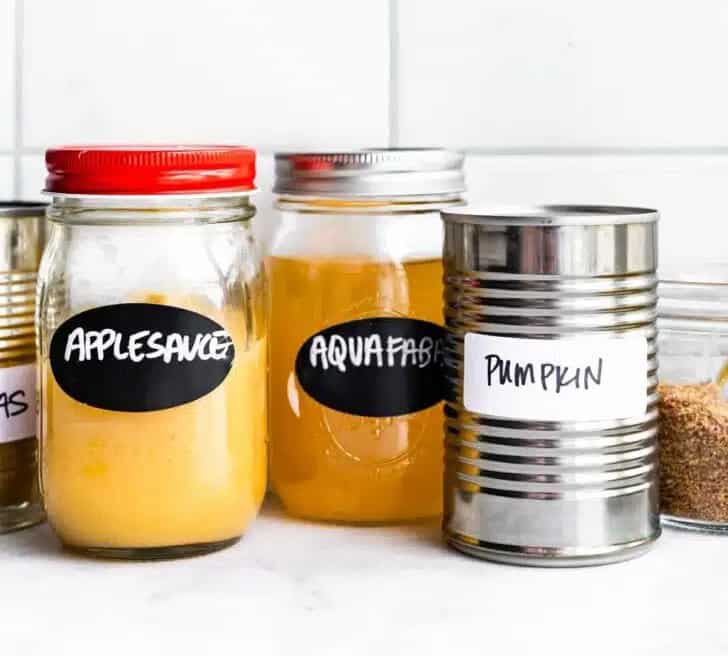 Although baking or cooking without eggs may seem like a pie in the sky, apparently they are not. In reality, swapping out eggs for other available items gives as much of a sumptuous outcome as any egg-based recipe would.
So let's get started right away!
Mind-Boggling Substitutes for Eggs
Pull off your culinary endeavors with these top 10 vegan egg substitutes for cooking and baking this Year!
1) Apple Sauce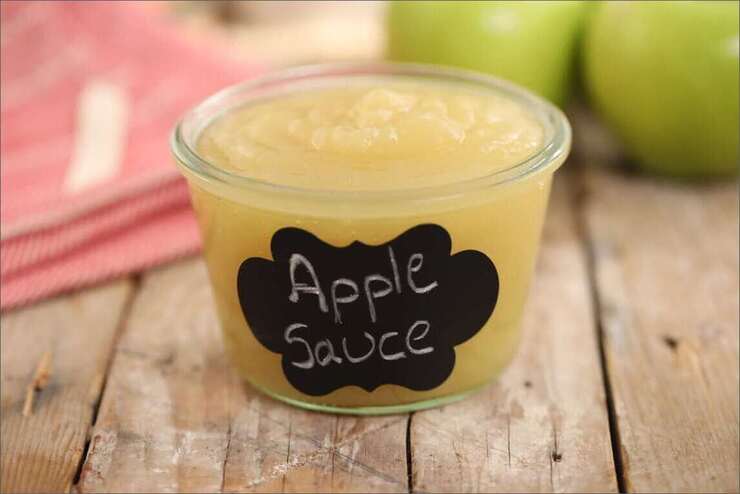 A spectacular substitute for baked goodies, Apple sauce is the answer to your quest. Serving as an ideal choice for quick bread, pancakes, and muffins, the item is a pantry staple. Apple sauces do not have leavening properties, which helps make more dense and delicious baked goods than eggs can ever produce. However, if you love fluffier cakes, add a pinch of baking powder, and you're good to go.
The pectin in the ingredient acts as a great binding agent, aiding in making toothsome bakery items. Apart from being an egg replacer, apple sauce significantly reduces fat in muffins and cakes. They also provide moisture which is another way of cutting back on fats, oils, or dairy.
A tip is to be aware of some of the sweetened apple sauces available in the market to avoid putting in extra sugar while baking.
Ways to Use It: Replace one egg with ¼ cup of apple sauce.
2) Aquafaba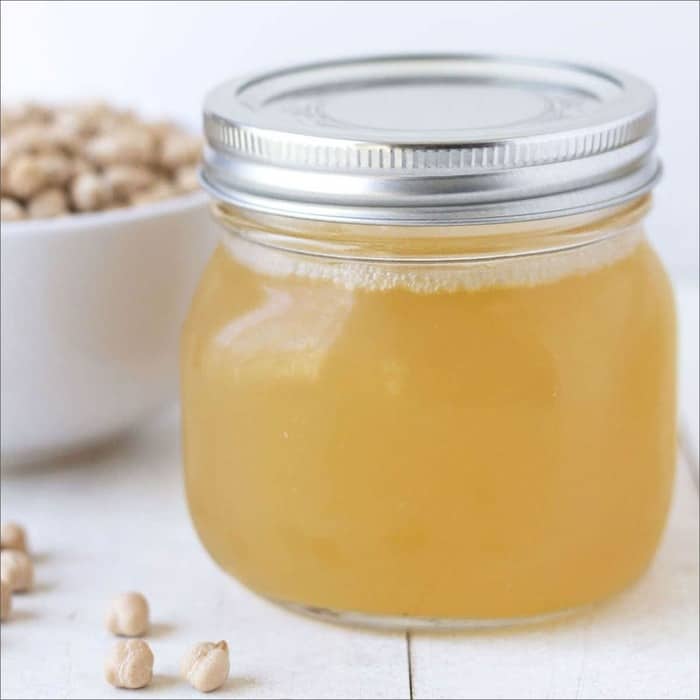 Aquafaba is a buzzword for the gelatinous water in which legumes such as a chickpea gets cooked. Taken from the Latin word for "bean water", the item is a good substitute since its protein and starches possess similar properties as that of an egg.
Aquafaba is light in texture, making it a good option for preparing light and whipped things like macarons. By whipping the liquid a bit longer, you can end up making marshmallows and doppelganger vegan meringue.
A satisfying plant-based egg alternatives, Aquafaba helps make delectable bakery items like cookies, brownies, and even quiches. Since it has a neutral flavor, it can be used in both sweet and savory dishes.
Ways to Use It: To replace an egg, whip three tablespoons of aquafaba water until foamy. To have an egg white substitute, keep whipping till you get the desired stiffness.
3) Flaxseeds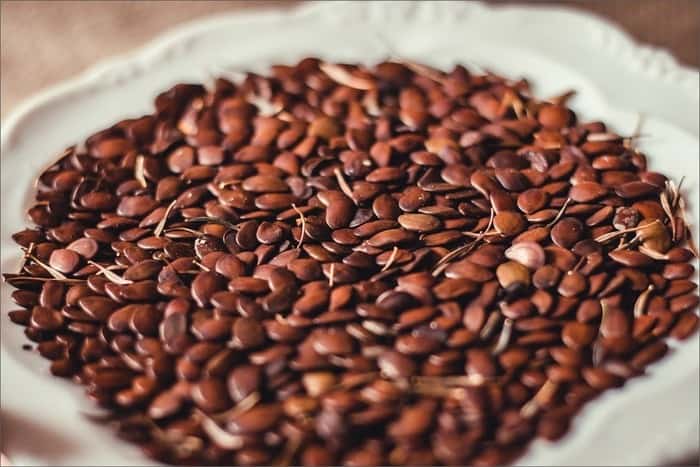 Blessed with an earthy and nutty flavor, Flaxseed is another rescuer from eggs. Possessing a gelatinous property, it helps in binding ingredients in cuisines such as vegan meatballs or crab cakes. When ground and mixed with water, the mucilaginous characteristics of flaxseeds kick in, yielding a sticky consistency similar to beaten eggs, and performs magic as egg alternatives.
From cookies to quick bread, the item is a great vegan egg substitute for baking. Also, flaxseeds are a rich source of omega-3 fatty acids, protein, and dietary fiber, making them a healthy addition to any meal. You can purchase pre-ground flaxseed or grind it at your convenience. A flax egg can also be used, which is now a popular item for vegans around the globe.
With a potent thickening property, flax seeds can be your next best friend for making vegan goodies. From waffles to quick bread, the humble item graces every dish and blesses them with its inexplicable, yet defining characteristics.
With a high nutritional value, flax seeds are always the best aid when you wish to choose a vegan egg replacement. Packed with omega-3 fatty acids and fiber, the tiny seed is a binder for bread, cookies, and pancakes. This alternative is also rich in antioxidants and protein, making them an ideal option for vegans.
Ways to Use It: To replace an egg, mix a tablespoon of flax seeds with two or three tablespoons of warm water and a tablespoon of vegetable oil.
4) Chia Seeds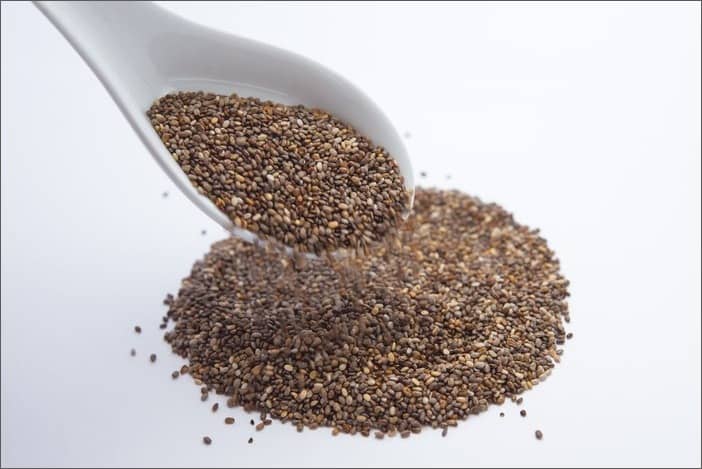 With a potent thickening property, Chia seeds can be your next best friend for making vegan goodies. From waffles to quick bread, the humble item graces every dish and blesses them with its inexplicable, yet defining characteristics.
With a high nutritional value, chia seeds are always the best aid when you wish to choose a vegan egg replacement. Packed with omega-3 fatty acids and fiber, the tiny seed is a binder for bread, cookies, and pancakes. This alternative is also rich in antioxidants and protein, making them an ideal option for vegans.
A versatile item for baking, chia seeds can invariably make your dishes ratchet up in no time. You can also lay your hands in making what is called a Chia pudding, which is an excellent breakfast idea.
Ways to Use It: To replace an egg, mix a tablespoon of chia seeds with two or three tablespoons of warm water and a tablespoon of vegetable oil.
5) Mashed Bananas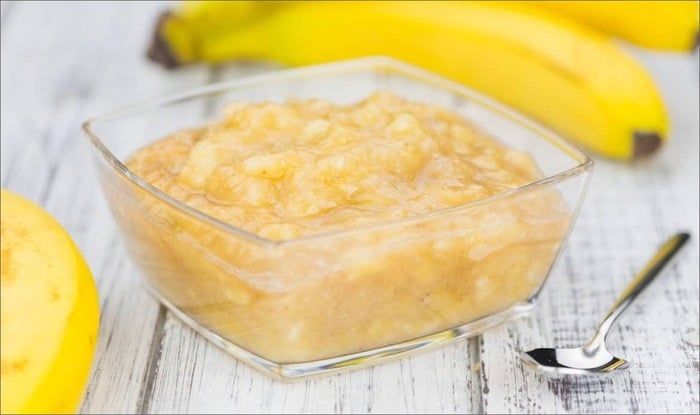 A natural sweetener, mashed bananas work wonders when it comes to replacing eggs and making vegan recipes, especially brownies, and blondies. With its binding properties, it aids in preparing succulent dishes with a slightly dense and moist crumb.
If you're not a fan of dense baked goods, make sure to use more of the raising agents like baking powder, while trying out your recipes. The fruit is ideal for preparing cakes and pancakes.
A healthy go-to snack, bananas add a lot of nutrition and vitamin B6 to baked items, making them healthier than their counterparts. A thing that gives an edge to this readily available egg alternatives vegan option is that even after baking, they retain their potassium quotient, thus, yielding healthy results.
Ways to Use It: To replace an egg, use ¼ cup of mashed bananas.
6) Silken Tofu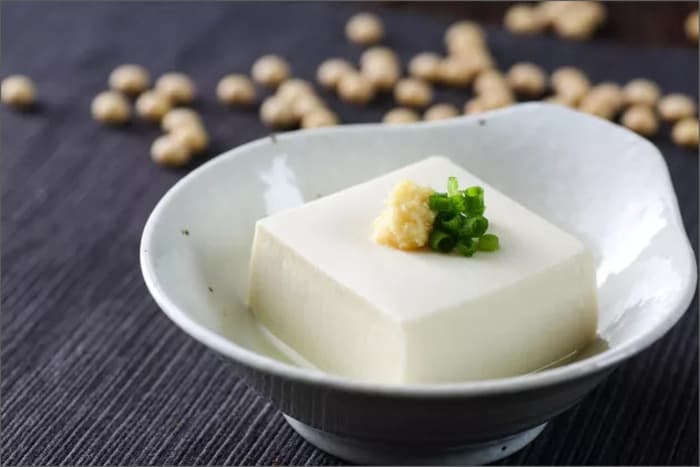 An adaptable alternative to eggs, Silken Tofu is a highly nutritious item that can give mind-boggling results when used in baking or cooking. Being softest in the Tofu classifications, the substitute does magic to frittatas, quiches, or baked goods.
Blitz it in a blender, and you'll get a creamy, fluffy smooth puree that can work as a sturdy vegan egg substitute for binding for bakery items. Since it possesses a neutral flavor, it does not hamper the original essence of any recipe you prepare.
Silken tofu can be used with certain strong flavors, such as chocolate and peanut butter. They serve as a good alternative for eggs in typically dense food items like brownies, cheesecakes, and custard.
Ways to Use It: To replace an egg, use 1/4 cup of silken tofu.
6) Chickpea Flour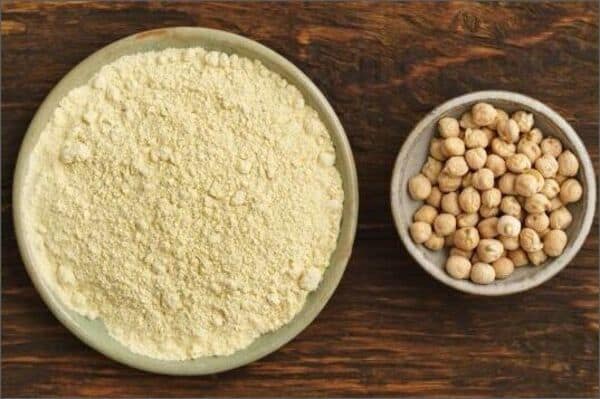 Possessing both the properties of binding and raising agent, Chickpea flour is a perfect alternative for eggs in a variety of baking recipes. A natural replacer, it can be used for baking scones, cookies, and biscotti amongst others.
Having a similar texture and flavor to that of an egg, chickpea flour also serves as a common best vegan egg substitute for baking in dishes like omelets and quiches.
Full of nutrients, it not just offers beneficial end results but even contributes to making sumptuous bakery items. Giving a sturdy yet tender texture, chickpea flour works as a magic wand for vegan baked goodies. It can also be used as a vegan egg substitute for breakfast items per one's desire.
Ways to Use It: Take three tablespoons of chickpea flour along with three tablespoons of water for each egg required.
7) Pumpkin Puree
Although Pumpkin puree may sound like an age-old egg alternatives, the sheen and charm of this option have not withered with time. With a smooth, not-overly- moist texture, it is a great addition to many dishes and is a good vegan egg substitute for frying.
Blessed with sturdy binding properties and loaded with innumerable benefits and nutrients, pumpkin puree can provide you with rich flavor and color as an egg-based concoction would. They also work exceedingly well as any oil or butter substitutes in baking.
From quick bread and cookies to pancakes, the earthy-sweet flavor of the item completes the taste and essence in a subtle yet enticing way. Go ahead and indulge in your autumnal treat with this vegan egg substitute that is choc-full of vitamins, minerals, and fiber.
Ways to Use It: For each egg, use a one-quarter cup of pumpkin puree.
8) Vinegar and Baking Soda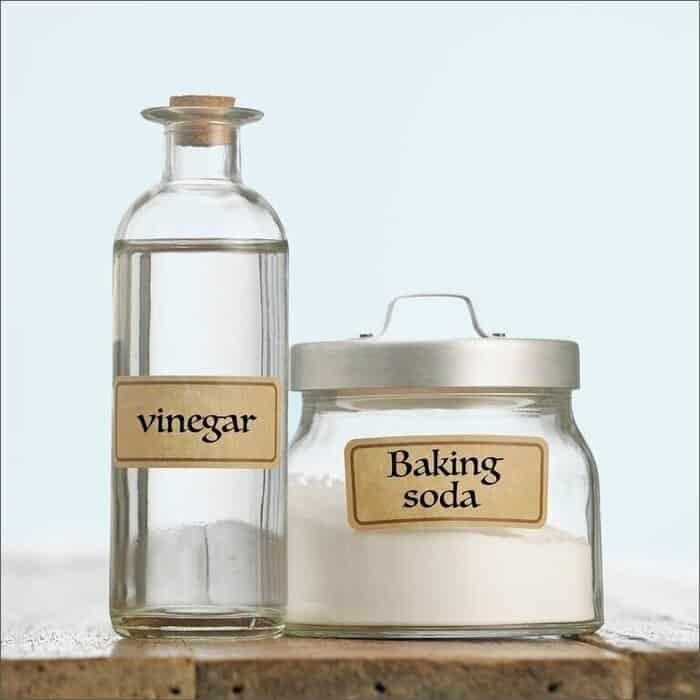 In most of the cookies, muffins, and cake recipes, eggs are used for their leavening properties. If this is the case, why not use vinegar and baking soda instead?
Mix vinegar and baking soda, and you'll be left with a lightning and leavening agent in no time. Since combining an acid with a base result in bubble formation, the same can be used to add an airy quality to the batter you make. It will lead to a much less dense product in the end, giving a palatable tour to you and your loved ones.
While baking, you can also use apple cider vinegar to plant-based milk in order to substitute buttermilk. As such, use these as one of the vegan substitutes for eggs and relish the dish that comes forth with it.
Ways to Use It: Mix one teaspoon of baking soda with one teaspoon of vinegar to substitute for an egg.
9) Vegan Egg Replacements and Egg Powders Substitutes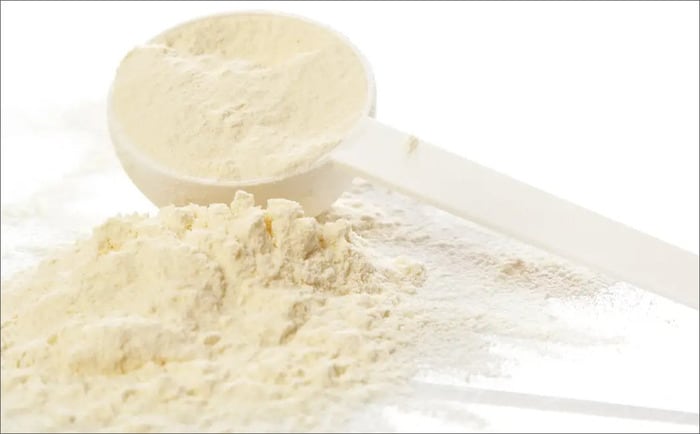 If you are keen on the impact on the flavor and texture of the alternatives on your baked goods, you can always go for commercial replacers. These products are available in a liquid form that can be used to prepare anything from casseroles and quiches to baked items.
Also, if swapping flaxseeds, pumpkin puree or vinegar doesn't sound appealing, you can look for egg substitute powders in the market. Typically made of a leavening agent, these commercial replacers create the same flavor and texture as that of an original egg.
The replacers contain potato starch, tapioca flour, baking soda, and psyllium husk fiber which make them good alternatives for every vegan dish that needs egg in its entirety.
Ways to Use It: Follow the instructions given on the packaging.
Apart from these substitutes of egg, other options such as black salt, plant-based yogurt, oats, cornstarch, etc., can also serve the purpose. As such, to see the wonders of the best vegan egg substitute, try the items mentioned in the listicle. You can even check the common vegan stereotypes that most of the vegan community faces.
Also Read: 12 Types of Vegans and Vegetarians Explained
A Look into Egg Substitutes in Popular Dishes!
Now that you know the most popular and common replacements for eggs, delve deeper and see what alternatives go best with which items!
In Cakes
While you put your mittens on and make your luscious cake, use flax eggs, mashed banana, applesauce, and aquafaba to replace eggs in baking. The mentioned vegan egg substitute for cake will definitely make you crave more in no time.
In Cookies
Trying to make those crunchy cookies without eggs?
Well, try using flax eggs, chia seeds, or commercial replacers to make eggless vegan cookies. With these best vegan egg substitutes for baking cookies, add a sparkle to your party nights.
In Pancakes
Fluffy and sumptuous eggless pancakes are what you are craving for today? Use mashed banana, apple sauce, aquafaba, or commercial replacers to get started.
In Brownies
Trying to bake one of those rich and fudgy brownies with an egg alternative?
Well, you can use silken tofu, mashed bananas, apple sauce, or commercial replacers to make a crispy, crackly brownie top.
In Vegan Meatloaf
Cooking a crowd-pleasing meatless meal for all?
Use flax eggs, aquafaba, silken tofu, or commercial replacers to get that edge while you make one of those nutritional vegan meatloaves.
Well, these are some of the popular dishes where you can go for a vegan replacement for eggs. However, they are mere suggestions, and you're free to experiment and find a new match with the various vegan dishes you lay your hands on. You can even opt for vegan breads that will be blending well with vegan egg substitutes.
After all, cooking and baking are all about experimenting and evolving as you learn and unlearn things!
Expert Tips for Vegan Egg Substitutes
While you hover over your kitchen when making your best vegan dishes out of egg replacers, certain tips can prove beneficial for you:-
Most of the replacers of egg work at their zenith when they are used in lieu of one or two eggs.
Type of Baked Goodies Influences the Choice
For making lightly textured cakes, make use of powdered egg replacers or aquafaba. On the other hand, while using heavier replacers, ensure that they are used in items like cookies, bars, loaf cakes, or quick bread amongst others.
Pointers while Using Mashed Bananas
It is necessary to keep in mind that mashed bananas add a certain level of sweetness to the dish, so avoid using them in recipes that are not supposed to be sweet intrinsically.
A Sneak-peak into Silken Tofu
Certain brands of silken tofu are readily available in firm and soft variations. As such, soft ones tend to be a boon for baked items, while firm tofus are for frying goods.
Pumpkin Puree tip For You
Since most of the purees are perishable in nature, freeze them in single portions of ¼ cup for an egg each.
Frequently Asked Questions (FAQs)
Q1. What is Vegan food?
Answer: Vegan foods are one of those varieties of food that do not contain animal products like eggs, meat, dairy, or honey. In other words, these are plant-based diets that avoid animal-derived materials, and products tested on various animals.
Q2. What are some of the common vegan food items?
Answer: Some of the most popular and common vegan food items include fruits, vegetables, grains, legumes, nuts, seeds, and tofu amongst others.
Q3. Are vegan egg substitutes healthy?
Answer: Depending on the ingredients used in its making, vegan egg substitutes are healthy. One thing that invariably makes them healthier than animal-laid versions is that they contain zero cholesterol, which has been linked with an increased risk of heart disease.
Q4. What is the healthiest egg substitute?
Answer: All egg substitutes are healthy by nature but some are more beneficial than others. These include flax and chia seeds, apple sauce, and mashed bananas.
Q5. Can vegan eggs be used in baking products?
Answer: Yes, vegan eggs serve the same purpose as real eggs. Prepared through a combination of tapioca and mung beans, the eggs provide the excellent consistency required to make light and moist baked goods.
Q6. What is the best vegan substitute for eggs in brownies?
Answer: Silken tofu is considered one of the best substitutes for eggs while making brownies. Since it has a similar consistency and texture to that of an egg, it serves as an excellent alternative.
Q7. Do any alternatives exist for eggs, fish, meat, and dairy products for vegans?
Answer: There exist several vegan alternatives to eggs, fish, meat, and every other dairy product, ranging from ice cream, and yogurt to coffee creamer. In fact, these vegan items are so popular and appealing that even non-vegans get pretty much caught by their taste and texture.
Q8. Do vegans get sufficient protein?
Answer: Vegans get plenty of protein by keeping certain things in mind while following a vegan diet. The key is to include items like beans, tofu, and nuts in most of the meals to increase the overall protein intake.
Q9. Is a vegan diet more or less expensive than a non-vegetarian diet?
Answer: As such, it is difficult to make a definitive comparison between both diets since there is a huge variation in the cost and quality of the food eaten by people worldwide. However, usually, a cheap vegan diet will be less expensive than a cheap non-vegetarian diet. Also, a lavish vegan diet will not be as expensive as a diet focused on high-priced meats or cheeses.
Q10. How do we differentiate between a vegan and a vegetarian?
Answer: A vegan avoids eating meat and animal products such as poultry, seafood, fish, dairy, and eggs, whereas a vegetarian diet excludes meat, poultry, fish, and seafood except for dairy products. If you want to know more details about vegan and vegetarian, read here.
Takeaway (Final Thoughts)!
Using egg substitutes may seem intimidating at the behest, but it is possible to go for an alternative and get similar results. A bit of tinkering here and there and you're sorted for the rest of the cooking or baking you do with these substitutes.
There are several vegan stereotypes which does not focuses from making plant-based dinner party desserts to preparing classic dishes at home, the mentioned vegan egg substitute ingredients will surely serve as a satisfying treat to your palate.
You May Also Know