The motivation for writing this post came after reading an article from our blogger friend, Dan Erickson.
I've always appreciated Dan's direct, honest, and minimalist writing style. When we were preparing to launch The Minimalist Vegan, I reached out to him to get advice on writing. He was so generous and supportive when I wasn't confident in my ability.
We also had the pleasure of interviewing Dan to discuss what it means to live with incredible intentionality. He's quite the character, and we very much enjoyed learning about his interesting past—which involves escaping a religious cult!
In his recent post titled It's Time To Say Goodbye To My Minimalist Experiment, Dan explains why he's letting go of minimalism while acknowledging the benefits he's gained from the lifestyle over the last five years.
I must admit that when I first saw the title of his post, I felt a little nervous. Dan has been teaching and inspiring others to live simply through his writing for many years. And for him to move away from a lifestyle that I thought we both believed in, felt uncomfortable.
As it turns out, I agree with many of Dan's reasons. And naturally, I also disagree with some other points.
So in this post, I'm going to give my take on Dan's five reasons for boycotting minimalism.
Through honesty and debate, we challenge each other to grow. Dan has ignited a meaningful conversation about the legitimacy of minimalism.
Let's dive in.
1. Minimalism is an ideology
Dan suggests that minimalism is like religion where the internet is the church and bloggers are the preachers.
Even though in this context, I'm considered to be one of those preachers, I thought this analogy was clever.
Religion comes with a set of rules and principles. And to be "saved", you must abide by the rules.
Unfortunately, rules can take a religious philosophy that is pure and institutionalise it. Overachievers strive to follow the rules almost to perfection, while underachievers feel guilty for not keeping up.
The rules make people feel vulnerable and more dependent on the leaders of the institution. This can sometimes create a delicate power balance, as it's easy to take advantage of vulnerable people.
I can see how minimalism can be seen as an institutionalised religion.
As Dan explains in Minimalism Is a Religion and I'm Leaving the Church, say a person seeking fulfilment reads a blog about minimalism. They proceed to pare down their possessions to what is essential—as this is considered to be one of the unwritten rules of minimalism.
That same person buys a pair of shoes they love. But later on, they get buyers remorse as they reflect on their learnings about minimalist living and impulsive buying.
The guilt they feel is like how someone would feel if they didn't follow the rules of a religion they're committed to. Any acts of excessive consumerism are like a sin.
There are no rules for minimalism
For the past five years, I've been living a minimalist lifestyle; I've never felt that I should be accountable to the standards set by others.
That's because there are no rules for minimalism.
The concept of minimalism was used to explain art concepts in the 1950s. I can't even tell you when minimalism became a lifestyle.
But this idea that there are universal rules that aspiring minimalists must abide by is a little ridiculous.
Sure, there are principles of minimalism that have consistent themes.
Excessive consumerism and dependency on physical possessions for happiness creates clutter and in many instances, overwhelm and stress in our lives—not to mention the environmental impact.
Call it minimalism or call it common sense—any objective person can see the benefits in being more intentional about how we consume things.
What I love about minimalism is that we can interpret it however we like. I know many of us to have a desire for structure. That way, we can measure our progress.
But that strict measurement is what creates an institution of something that doesn't need to be so complicated.
I fear that the institution is created from our peers unknowingly. For example, when you join an active Facebook group on the topic of minimalism, you'll see many entries a day of people posting pictures of rooms they've decluttered, or possessions they've given away.
This can be motivating for you, or you could beat yourself up because you're not at the same level.
This is no different from any shared interest on the internet. Whether it's sport, fashion, arts, crafts, gardening, it doesn't matter. It's a community of people who are passionate about something, with varying levels of success depending on how you define it.
Rules exist in succulent gardening. Does it mean it's a religion? There are rules in basketball. Does it make it a religion?
If you understand why you're living a minimalist lifestyle, then you won't need to look to others to feel like you belong to the club. The whole point of minimalism is to define your success. And hopefully, by removing clutter in your life, you'll find more about what that looks like.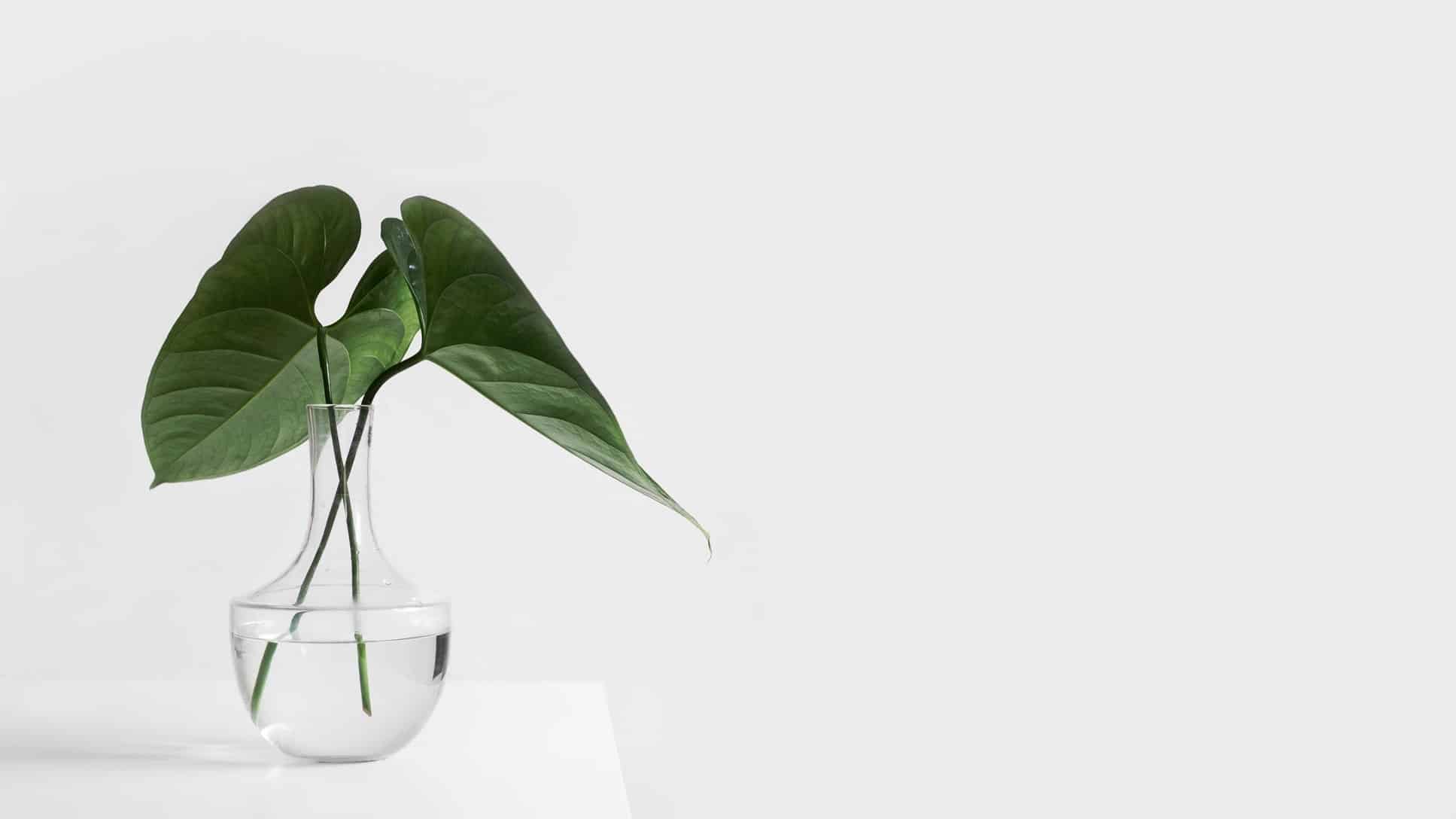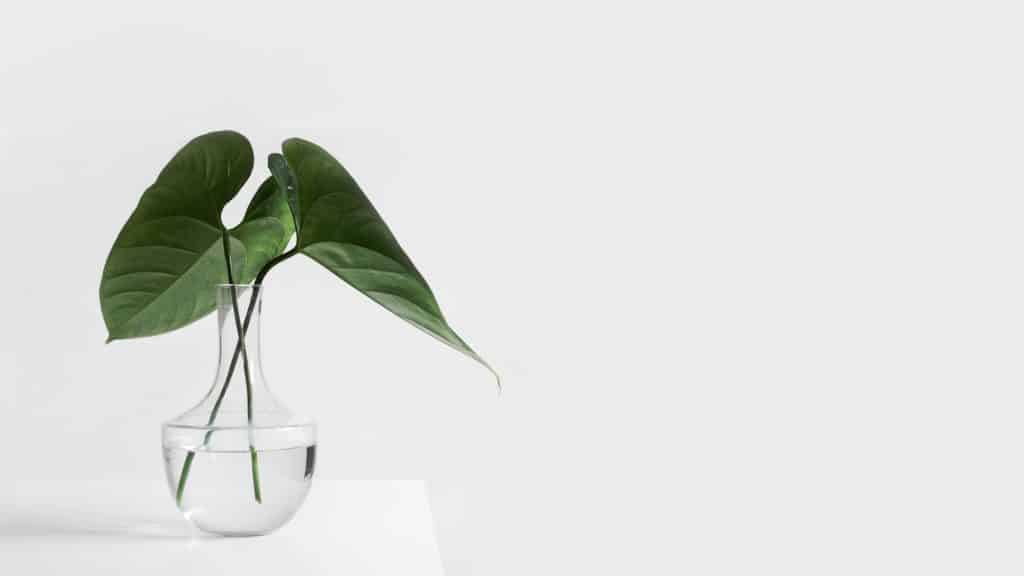 2. Minimalism is unachievable
Dan argues that the pursuit of less can quickly become a competition of who has the least amount of things.
I remember early in my minimalist journey, counting possessions was popular in the minimalist community. Bloggers would routinely post about how many things they owned.
We've been guilty of this when posting about how many items we packed for travelling overseas.
I've never seen the success of minimalism based on how many things I own. It's different for every individual.
The challenge with minimalism is that it's ambiguous.
Minimalism would be easier to understand if there was some sort of a threshold. Like you're a minimalist if you own under 100 individual possessions.
But there isn't. So we try to create order.
We talked about this at length in our podcast episode about identity. Everywhere you turn on the internet; people are "aspiring" to one day become a minimalist. It almost feels awkward to say that you're a minimalist as there aren't clear milestones.
Minimalism, at least in my opinion, is a mindset. It's a way of thinking about what is essential and having the courage to let go of the rest.
Minimalist living is more of a feeling than it is about how many things you own. You are a minimalist when you decide to think like one.
However, if we're chasing a number, or validation from others, then, yes Dan is 100% correct. Minimalism is unachievable.
3. Minimalism is a trend
Dan explained when he started blogging about minimalism; there weren't many blogs or books on the topic. But in such a short time, the market has become saturated.
He draws parallels between minimalism and trends like disco and grunge.
Admittedly, this is something I've pondered for a while. The word minimalism, and what it represents is aesthetically attractive.
We named our company, Minimalist Company because it represented what type of company we wanted to be—but honestly, we thought it sounded cool.
Minimalism sounds trendy, and it may very well be a trend.
However, the philosophy of minimalism is timeless. Before minimalism was a lifestyle, the same principles existed under other concepts for thousands of years.
Stoics and Buddhists have been living a minimalist lifestyle that feels like forever.
So while minimalism feels trendy, and the term may or may not be used 10, 50, 100 years from now, the principles will still exist.
The way I see it, minimalism has had an incredibly positive impact on my life. So why not enjoy the benefits while it lasts?
I look back and cringe at wearing big balky chains in high school because it was fresh in hip hop culture. But did I enjoy being part of that community at the time? You bet!
4. Minimalism is a product
One of Dan's reasons for letting go of minimalism is because it's become a product. Bloggers create books, courses, magazines, movies, telling people that they need to buy these products to be a minimalist—which is a direct contradiction with the principle of consuming less.
I started my minimalist journey because I read about other people's experiences on the internet. I've bought books on minimalism which have helped me tremendously.
I had to consume information to learn about minimalism and apply it to my life.
Regardless, the information was valuable enough for me to make positive changes. I'd say that the content was essential for my development.
So while I agree that minimalism has become a product, I also feel that some products, whether free or paid, can help people.
I'd also argue that any interest can be turned into a product on the internet. I know some people who are making six figures a year selling information about tarot cards. While others are monetising their passion for video games and astrology.
This is the modern capitalism of the internet.
So yes, minimalism has become a product, just like virtually every other interest. It's up to the user to decide whether that information is essential to them or not.
I know for me, supporting content creators on the topic of minimalism was a pleasure. I'm grateful for people like Leo, Cait and even Dan for helping me learn about this amazing lifestyle.
5. Minimalism as a lifestyle is a trap
Dan explains that minimalism is a trap as it never feels complete.
In the absence of a defined success measure for minimalism, we risk never feeling like a minimalist. This is the trap Dan is talking about here.
Like my previous point, trying to define a beginning, middle and end of minimalism is a losing battle. Minimalism is a mindset, not a specific achievement.
For example, are you that person at work who sees confusion and complexity in different strategies your team tries to implement?
Are you always trying to find the core issue and focus on addressing that without distractions?
Are you comfortable saying no in your interactions with people because you're confident in what you want in life?
Do you possess or seek self-awareness and acknowledge your strengths and gifts so you can contribute to the world?
Do you find yourself thinking and saying, "I don't need that" more often than not?
Are you able to see the impact of marketing and advertising on your behaviour?
These are all examples of someone clear about what is essential and what isn't essential in their life.
There's no measurement of possessions or a minimalist aesthetic that needs to be portrayed. It's a mindset.
If we're open and understand that minimalism is how we see the world, then it's absolutely achievable. But if we're trying to base our success of minimalism on possessions and aesthetic, then yes, it's a big trap.
The future of minimalism
I don't know what the future of minimalism holds. I don't know the future of anything.
But posts like Dan's are helpful. It challenges us to reflect on what minimalism has become and how we can interpret this lifestyle moving forward.
We need more conversations like this so we can remove the bullsh*t and get to the truth.
Thank you, Dan, for always saying it how it is. It's refreshing!
What about you? How are you feeling about the minimalist movement? Do you agree with Dan's points? Let me know in the comments below.