If you've never made a vegan trifle before, prepare to get your mind blown at how simple it is to make from scratch. All you need is a vanilla cake base, coconut whipped cream, vegan custard and berries or fruit of choice! So simple to make and it gets better with age as the flavours mature.
Trifles are something that most people enjoy. It's the perfect dessert to share on special occasions.
I've already planned to share with you a few different flavour combinations over the coming months.
Leading up to the holidays, you'll be able to choose from multiple combinations that everyone will love!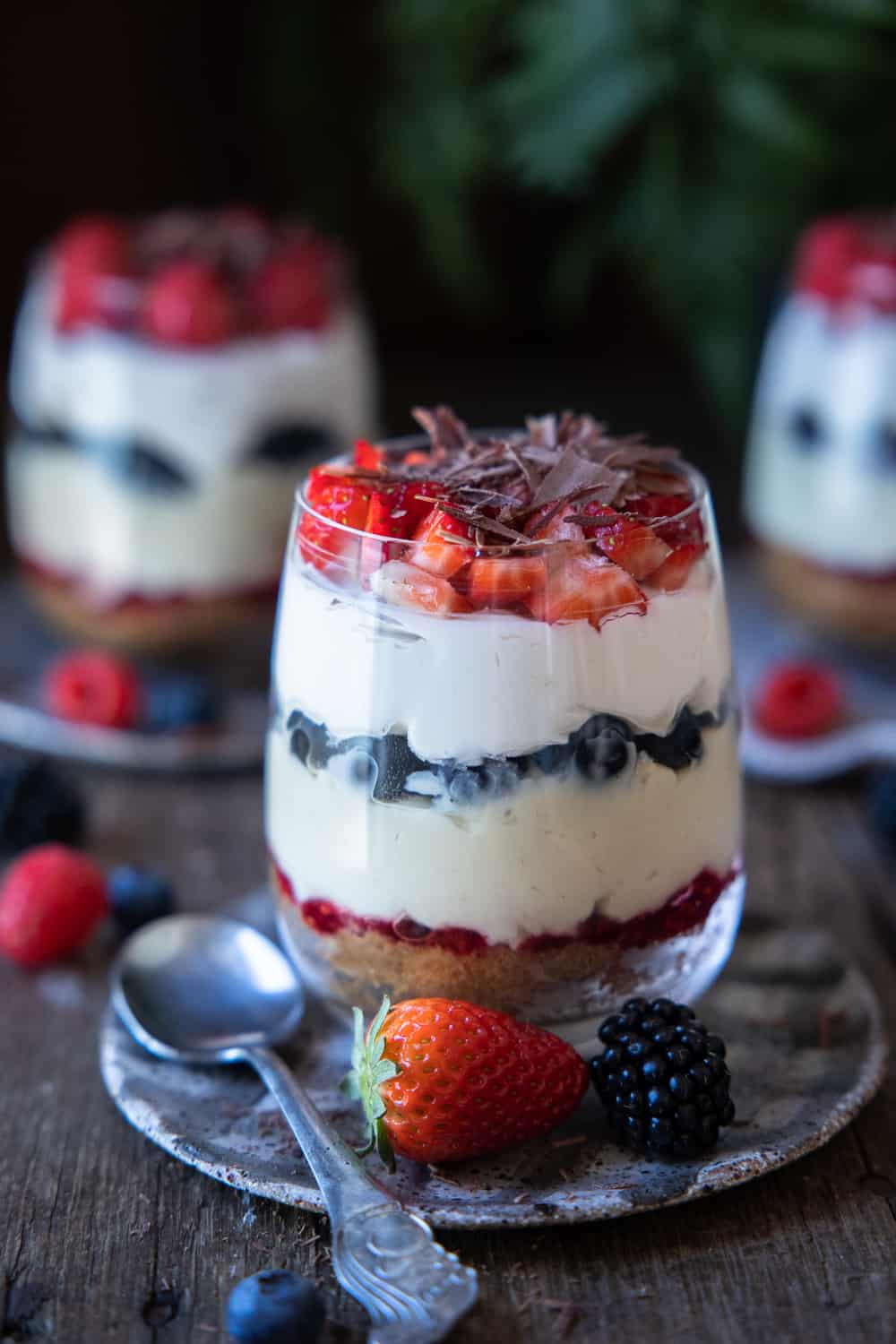 When my husband Michael and I first started dating, I'd go over to his place and make the unhealthiest trifle from store-bought ingredients. Custard in a carton, some fruit (normally just banana or berries), pre-made sponge or cookies, thickened cream, flake bars, and anything else that seemed appealing at the time.
This was our naughty dessert when we stayed in watching movies all night. I think the sugar in that trifle would do the job of keeping us up all night!
As you'd suspect, we both always felt sick afterwards, but for some reason, we still managed to justify it the next time. Ahh…the days of not caring in our early 20s.
How times have changed! Not only are we vegan now, but I would never buy processed ingredients like that now.
This recipe is much healthier and more satisfying than anything store-bought. I love it when others enjoy the food that I make. This is one of my favourites to pull out as a treat when we have guests over.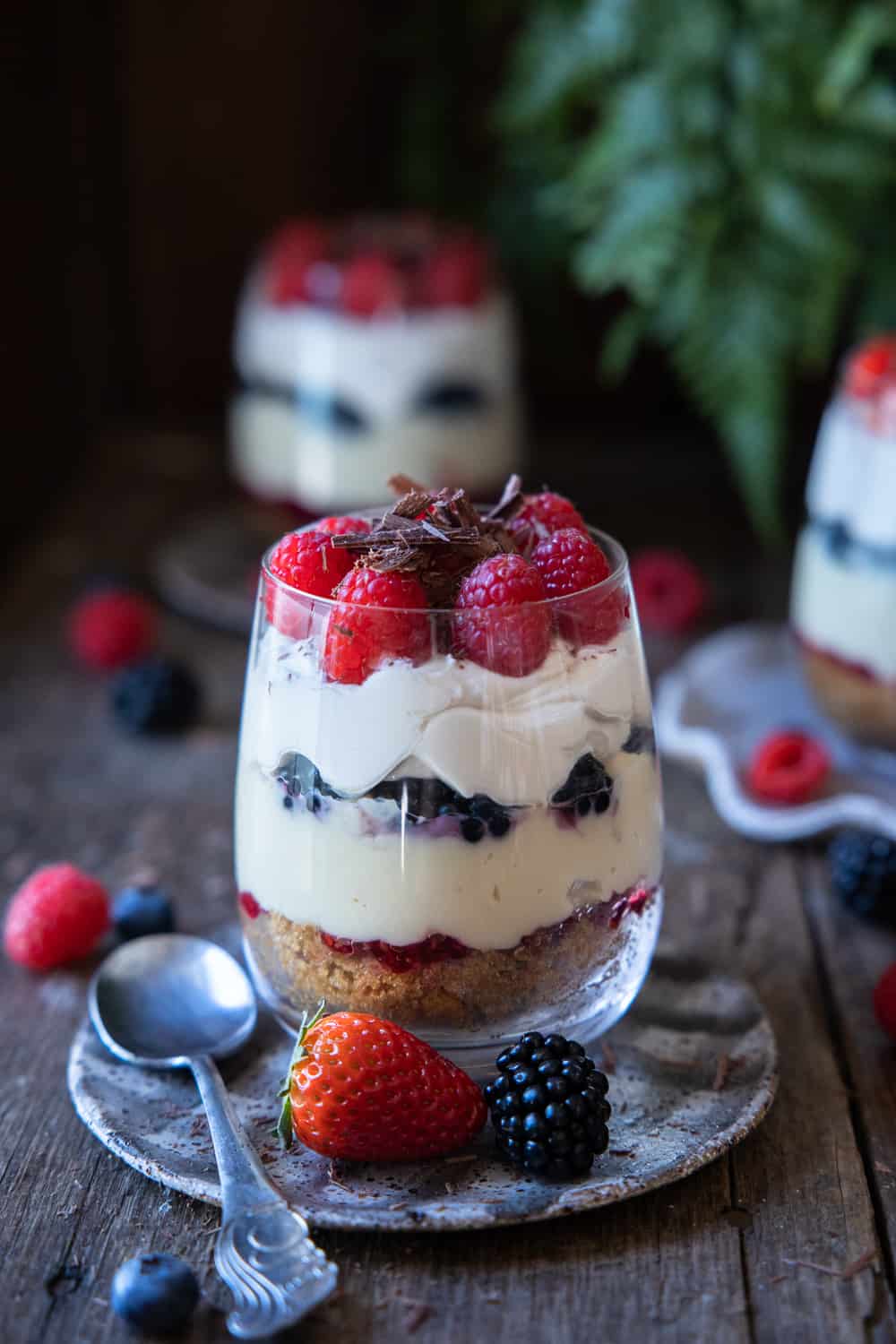 Kitchen tools needed to make this vegan trifle
The items that you'll need to execute this dessert are:
Scales
Measuring spoons
Measuring cups
Large bowl
Small bowl
Fine mesh strainer (for sifting dry ingredients)
Mixing spoon
Whisk
Baking dish
Unbleached parchment paper
Hand-held or electric whisk
Medium saucepan
Small knife
Peeler (for shaving chocolate)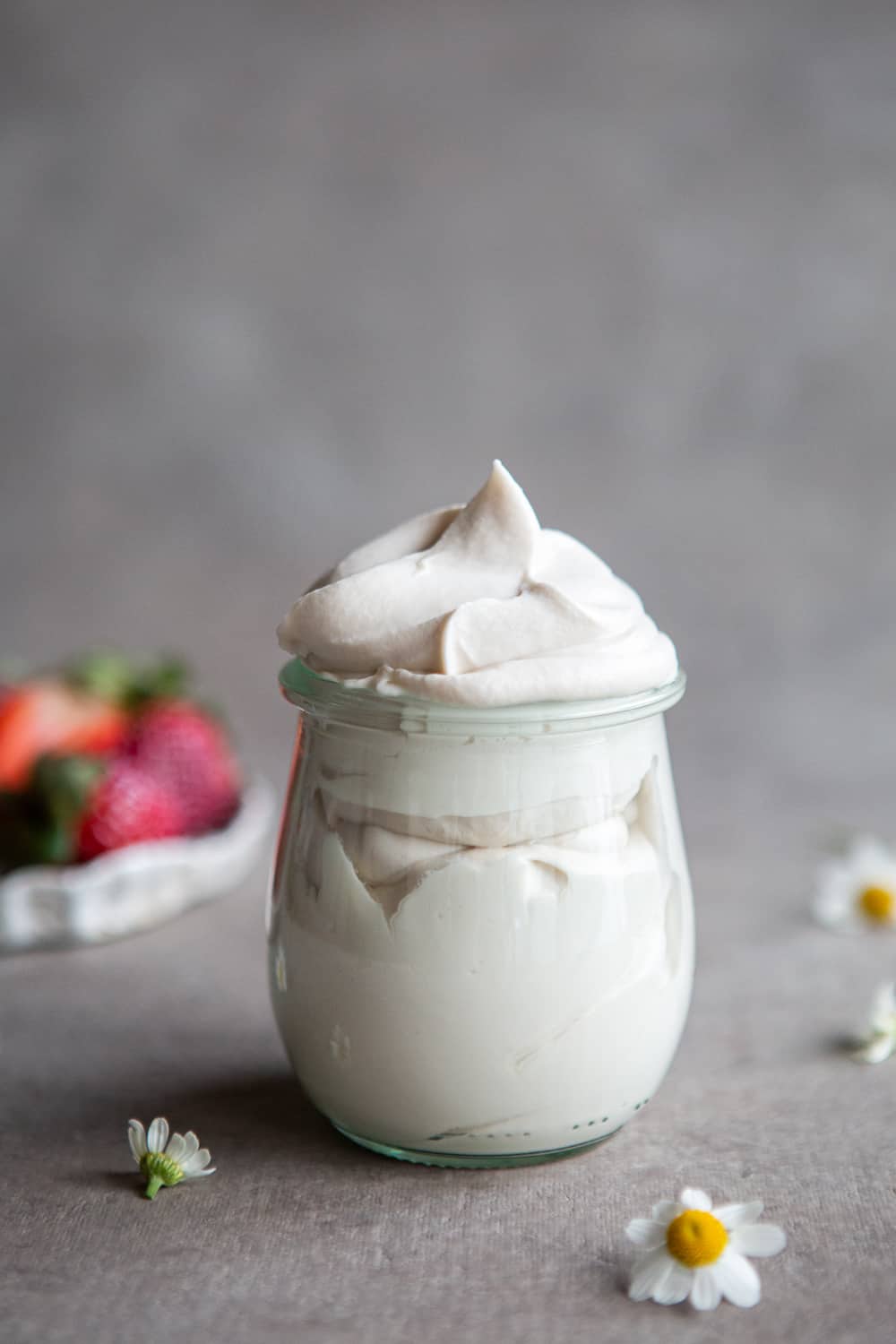 Pictured: Coconut whipped cream.
Tips for making these easy vegan trifle cups with berries
Each individual recipe that is featured in this trifle has a great set of tips and tricks. For those, please check out the vanilla cake, whipped coconut cream and vegan custard posts for more.
However, here are a few tips to help you with the trifle itself.
I've used raspberry jam in the trifle; you can use whatever jam you like. I think apricot and even orange marmalade would work well.
If berries aren't in season where you live, you can use other fruits like cherries, apricots, peaches, mangoes, banana, or even frozen or canned fruits.
These cups can be made the day before you want to serve them. The flavours will mature over time.
If you don't have glasses like mine, you can always make one big trifle and serve it individually at the table.
Want to make this more traditional? Add some of your favourite liquor for the vanilla cake to soak up. Fruit-based ones like a cherry or raspberry liqueur, light or dark sherry are the best ones to use. I personally find that it doesn't need the extra something as it's moist and flavourful without it.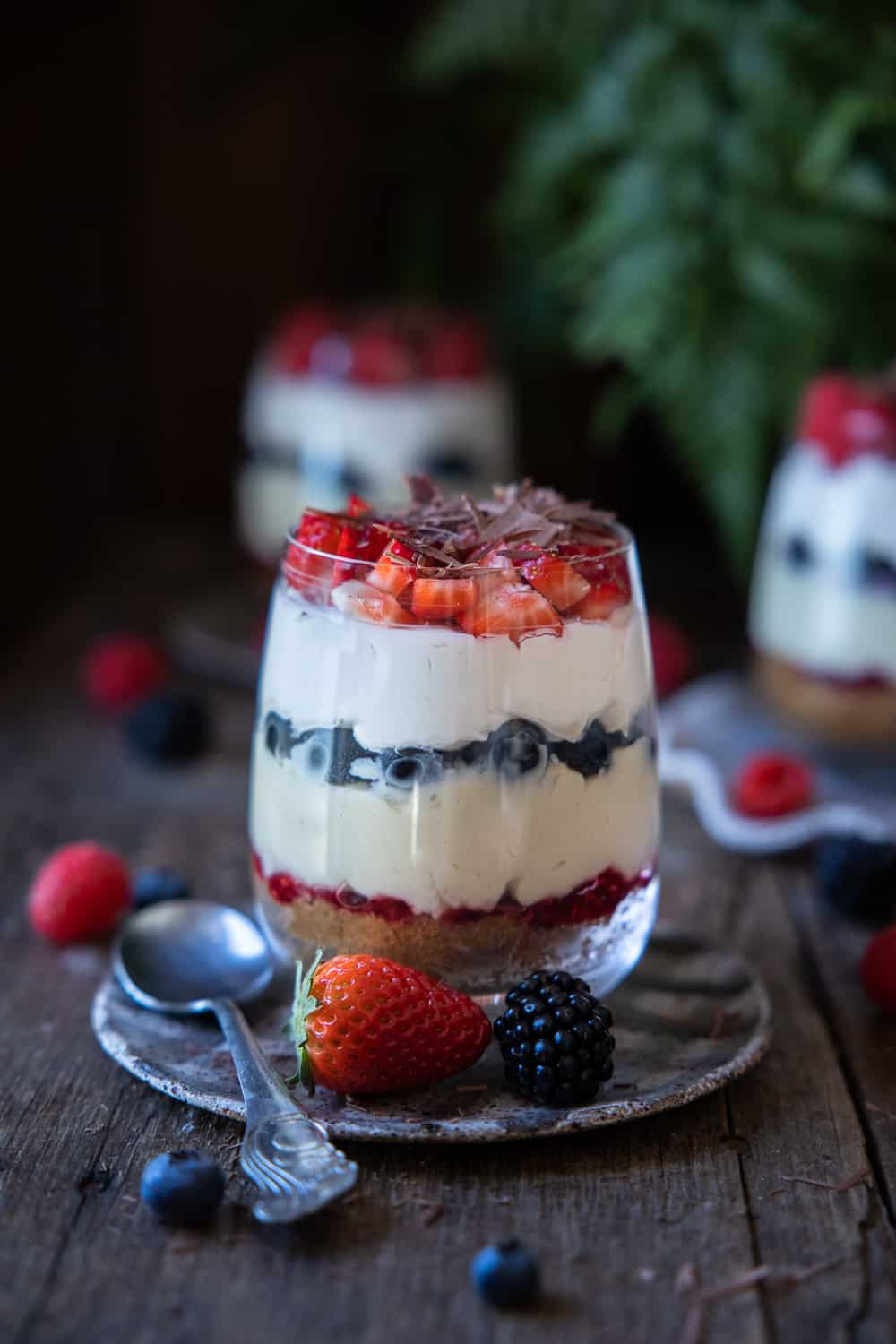 Other vegan dessert recipes you'll love:
If you try this recipe, let me know! Would love for you to leave a comment and rating below. If you want to go that extra mile, tag us on Instagram or share your photo of the recipe on Pinterest.
Join the MV community
You'll get a neat summary of our content each week, as well as some behind the scenes of what's happening! See you on the inside 😉