When it comes to minimalism, the Nordic countries are some of the best role models.
Being so far away in Australia, I've always been intrigued by Scandinavia's societal structures, especially when compared to more capitalistic countries.
I remember when Ikea launched in my city. It was a massive deal — showing the impact and reach of Swedish minimalist design.
This article will explore Scandinavian minimalism and how it differs from other minimalist movements.
I'll also share 5 lessons we can learn from Nordic culture – including design and cultural traditions that have helped make these countries some of the happiest in the world.
What is Scandinavian minimalism?
Scandinavian minimalism is a design and lifestyle philosophy that originated in the Nordic countries of Europe. It's characterised by its simple, clean lines and focus on functionality.
Unlike American and Japanese minimalism, which tend to be more austere, Scandinavian minimalism emphasises comfort and coziness. This is reflected in natural materials like wood and the celebration of light during the long, dark Nordic winters.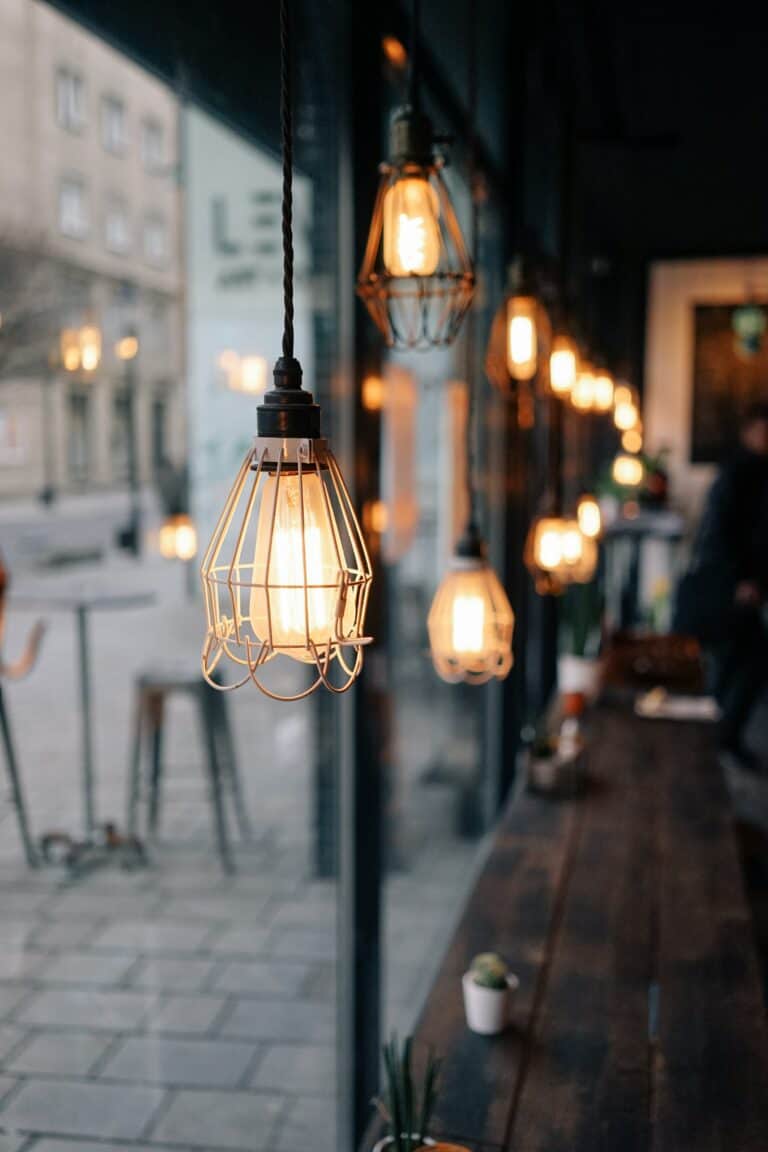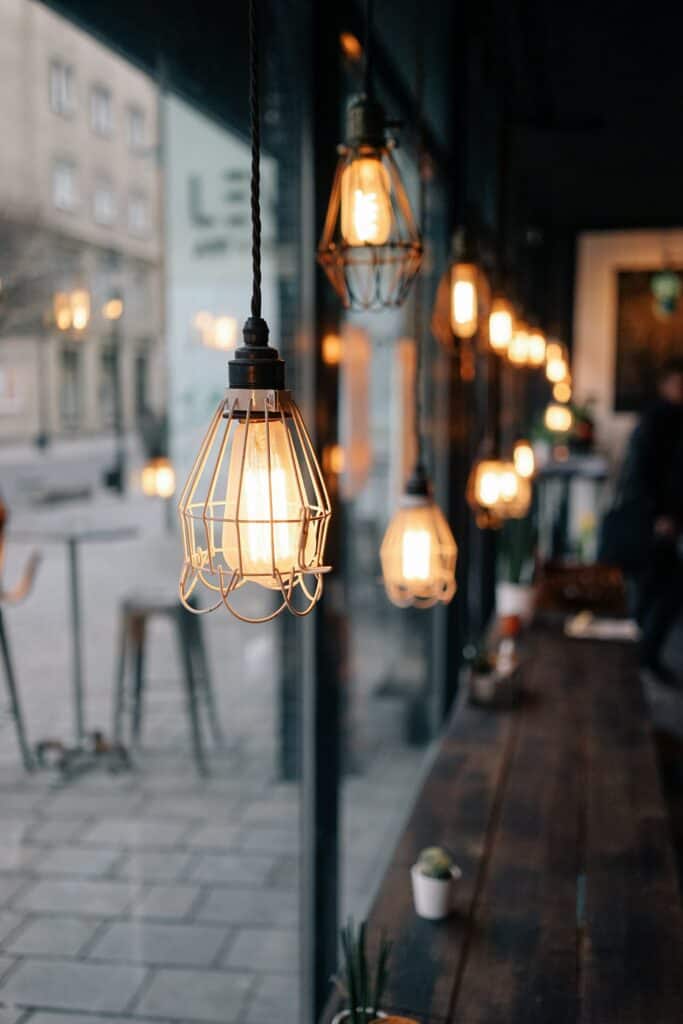 While many people associate minimalism with strictness, Scandinavian minimalism shows that it can also be warm and inviting.
The Nordic countries are often lumped together as a single entity, but they have significant differences.
For example, Sweden is known for its focus on individualism, while Norway and Denmark place a greater emphasis on community. It's why Swedish minimalists tend to live in smaller homes or apartments, while their Norwegian and Danish counterparts are more likely to live in larger communal spaces.
There are also differences in the way that these cultures approach work-life balance. In Sweden, it's common to take advantage of flexible work hours and generous vacation days to enjoy a greater sense of balance. However, a more traditional 9-5 work schedule is still the norm in Norway and Denmark.
Listen: What You Do For Work Is Not Your Identity – Episode 069
Despite these distinctions, there are many commonalities between the Nordic countries (extending to Finland and Iceland), which gives Scandinavian minimalism its unique character.
Examples of Nordic minimalists
At an individual level, you can find inspiring Scandi minimalists who document and share how they live with less with a Northern European influence. Below are some of my favourite Nordic influencers.
Jenny Mustard
Jenny Mustard is a Swedish minimalist YouTube sensation, fashion blogger, lifestyle influencer, vegan food, travel, and design lover. She's also the author of the book, Simple Matters: A Scandinavian's Approach to Work, Home, and Style.
In 2016, she caught my attention when she shared a video on why she doesn't want kids (we share a similar view).
Together with her fiance and business partner, David, she runs The Good Times YouTube channel and a popular podcast of the same name.
Jenny is a Swede living in Berlin by way of London (at least for now). Jenny's Scandinavian minimalism is evident in her style and home décor, both characterised by a minimalist aesthetic and a love of monochrome. She likes to share interesting customs and ideals from Sweden as well as minimalist fashion tips.
Despite being a self-proclaimed "minimalist", Jenny's life is quite full. In addition to running successful businesses with her partner, she's also constantly jetting off to new and exciting destinations to film her popular travel vlogs.
Susanna Heiskanen
Susanna Heiskanen is the host of Nordic Mum, a podcast about all things Nordic.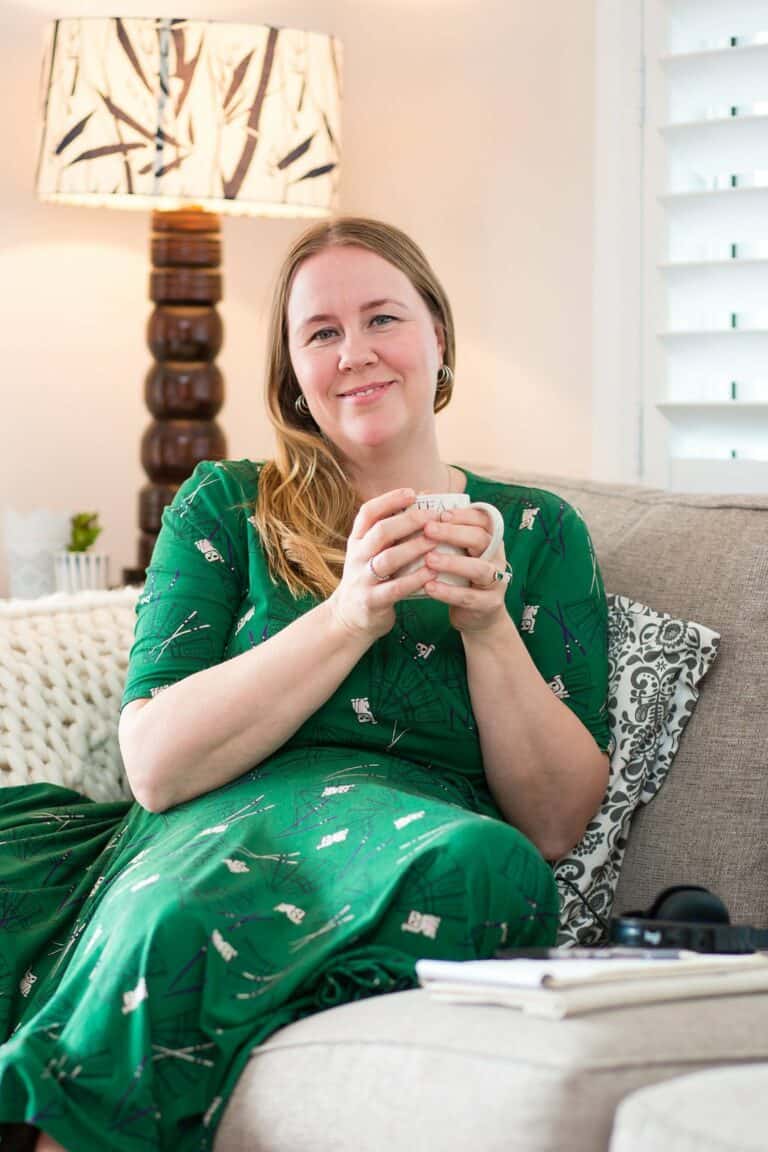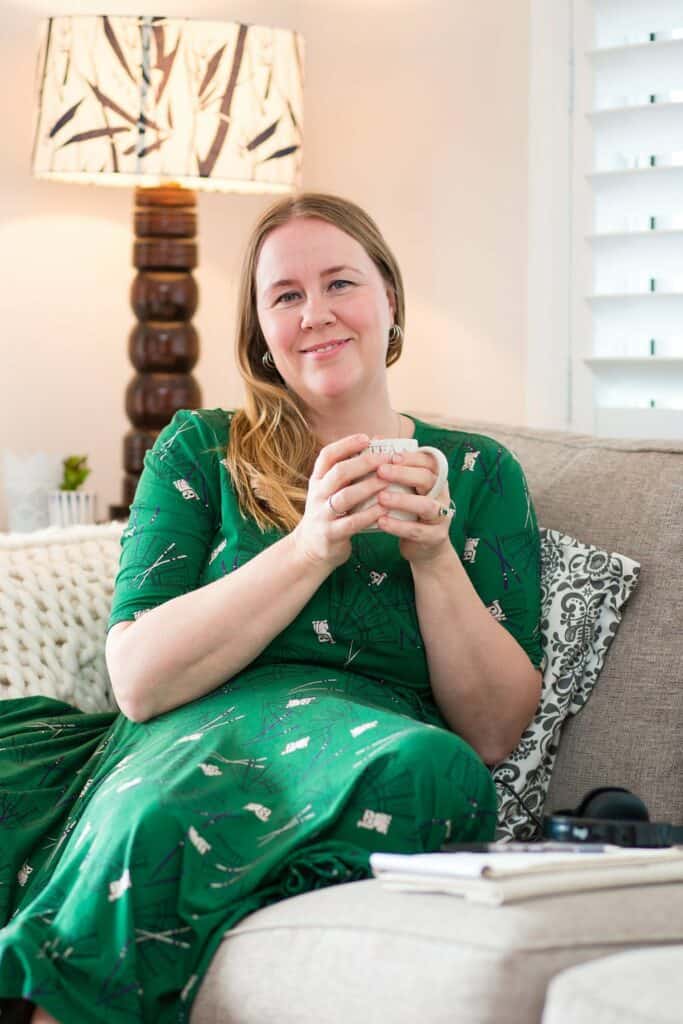 As a mother and blogger, Susanna loves talking about how to embrace the Nordic way of life. She explores why Scandinavian countries and people seem to be some of the most content globally and why they often top the charts when measures like trust, gender balance, work-life balance, and happiness are considered.
Starting Nordic Mum was Susanna's way of expressing her Finnish identity and sharing some of her favourite aspects of Nordic life with other people. In her podcasts, she frequently discusses topics like Scandinavian minimalism and how it can help create a more contented life.
Read more: 9 Minimalist Podcasts Offering a Fresh Take on Intentionality
Benita Larson
Benita Larsson is a Swedish YouTube creator who's passionate about Scandinavian minimalism. Her videos give practical tips and advice on downsizing your life and creating a more simple and efficient home.
Check out Benita Larsson's YouTube channel if you're looking for ways to declutter your life and live with less. Her Scandinavian aesthetic is eye-catching yet straightforward, and her videos are both informative and inspiring.
What can we learn from Scandinavian minimalism?
It's well documented that Scandinavian countries are thought of as the happiest in the world, and one of the reasons for this is their simple ways of living.
So what precisely can we learn from the Scandis? Below are 5 minimalist lessons you can apply to your life, including design, hygge, Lagom, care, and sustainability. Let's look at each in more detail.
1. Minimalist Nordic design
Scandinavians' love of minimalism extends to interior design.
In a region where winters are long and dark, people spend more time at home, so it's essential to have an inviting and stylish space.
The Nordic design creates a warm and comfortable sanctuary out of limited resources. This means using clean lines, natural materials and simple colours to create a calming space.
While minimalist in style, Scandinavian homes are very functional and welcoming. So if you're looking for inspiration for your own home, take a look to the north for some beautiful minimalist design ideas. Here are some tips to get you started:
Apply neutral colours like white and grey
I know that minimalists get called boring for wanting white-on-white interiors. But the Scandis are all for it. White walls, ceilings, windows, and furniture give a sense of space. White is timeless and classic.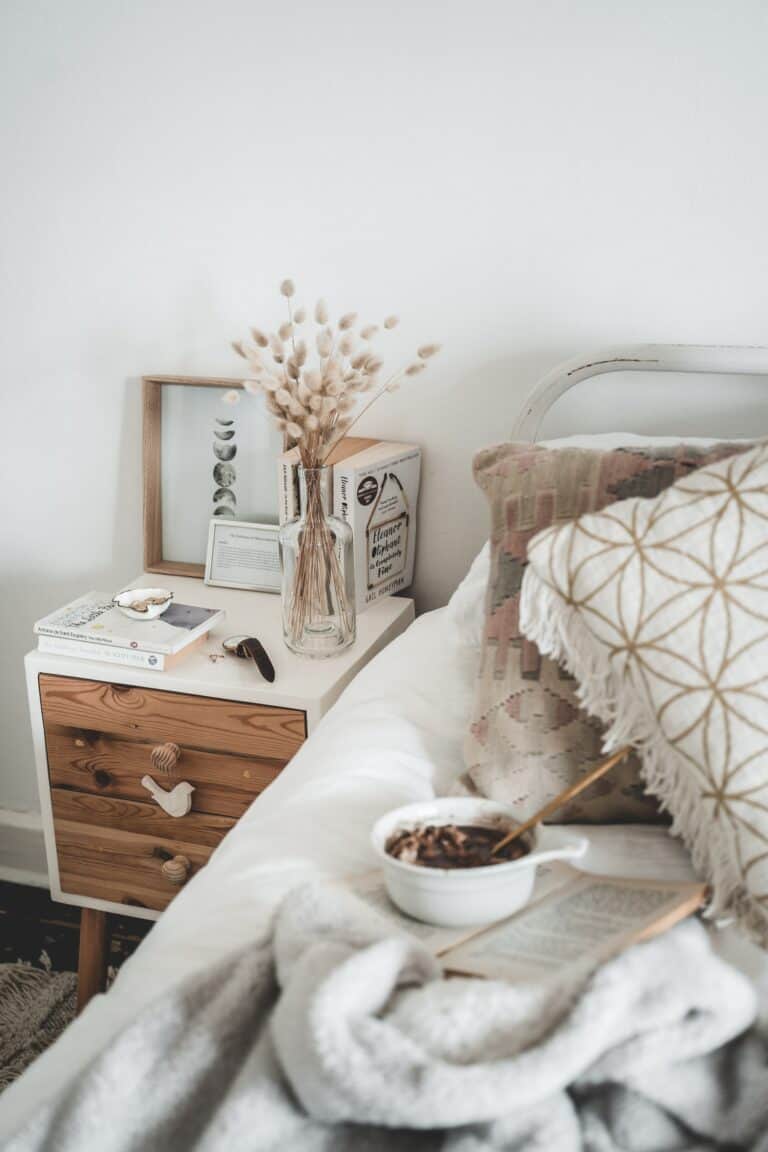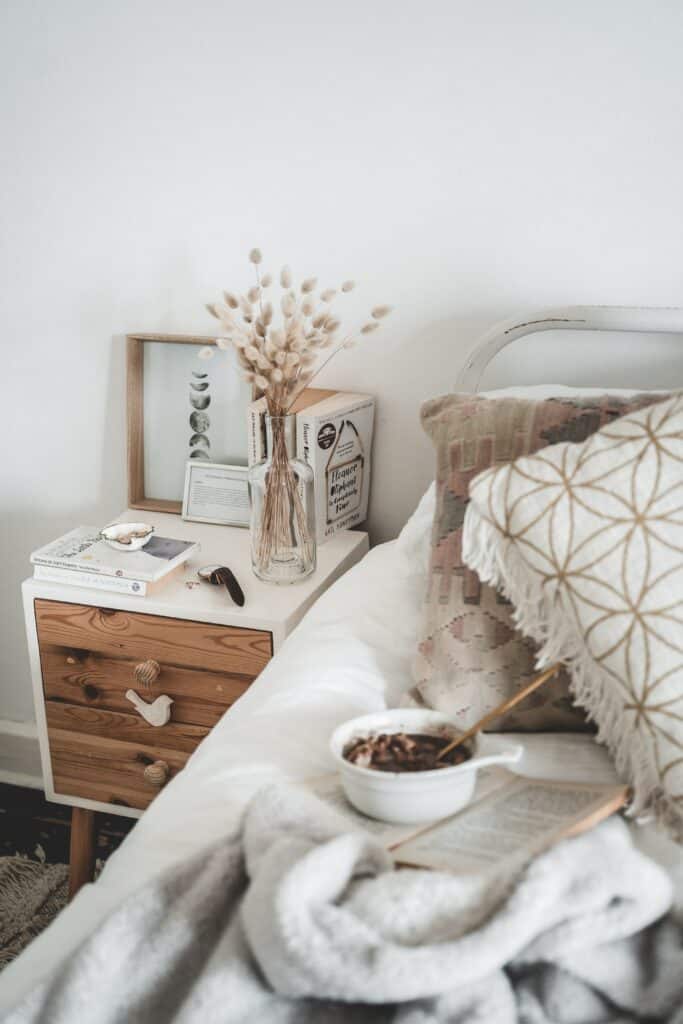 As a foundational colour, you can easily combine white with other colours to create contrast and variety.
Use timber flooring
Scandis, like the Japanese, are obsessed with wood in design, especially flooring. You'd be hard-pressed to find a Nordic home with carpet in the rooms. They'd much rather rip it out to show off the timber — the older looking, the better.
Installing timber flooring is expensive but worth it to the Nordic people as it adds incredible warmth and texture to their minimalist aesthetic.
Mix old with new
A key element of Scandinavian design is mixing old with new to create quirky looks. This is done to add character and interest to a space while maintaining radical simplicity, characteristics of Scandinavian minimalism.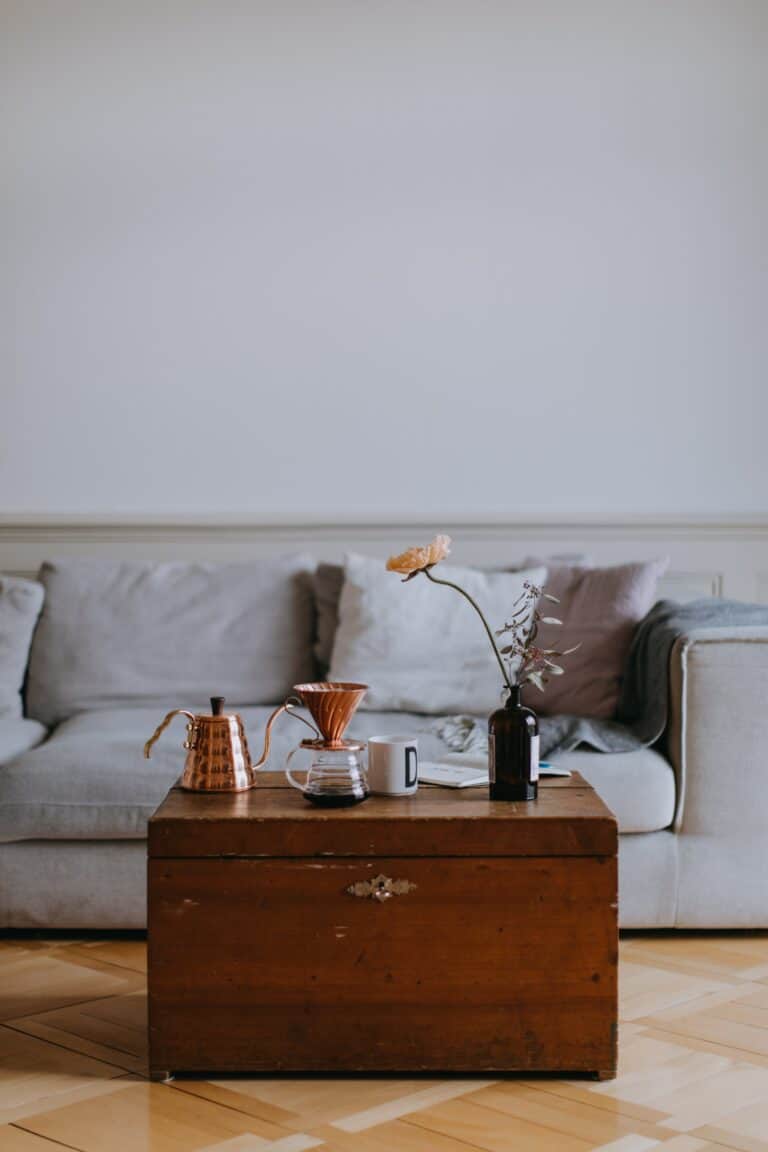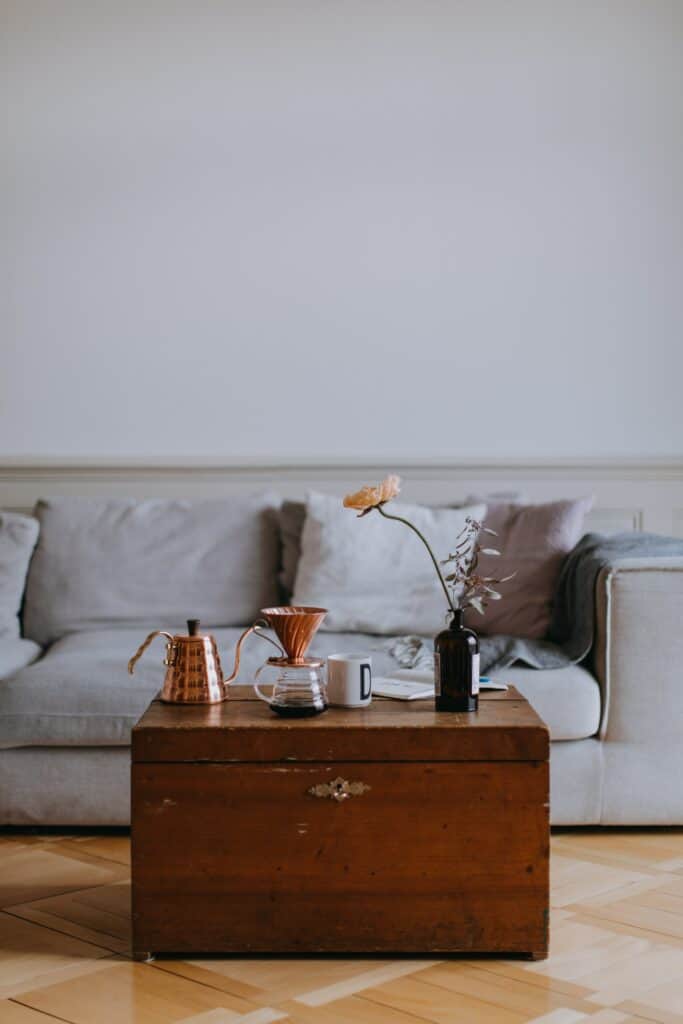 One way to achieve this look is to pair an antique piece of furniture with a modern painting or rug.
Another option is to mix different patterns and textures, such as pairing a cotton throw with a geometric-patterned pillow.
By mixing old and new, you can create a stylish and unique space while keeping a simplistic aesthetic.
Keep surfaces clear
Scandinavian minimalists prioritise keeping their surfaces as clear as possible. This means either having fewer things or getting creative with storage solutions.
While I'd much rather not depend too much on storage as a minimalist, Scandis certainly have a way of optimising their spaces and turning storage solutions into striking design additions.
Bring nature into the home
Scandis love adding the greenery of plants into their homes to create a touch of nature and contrast with the muted colours and timber.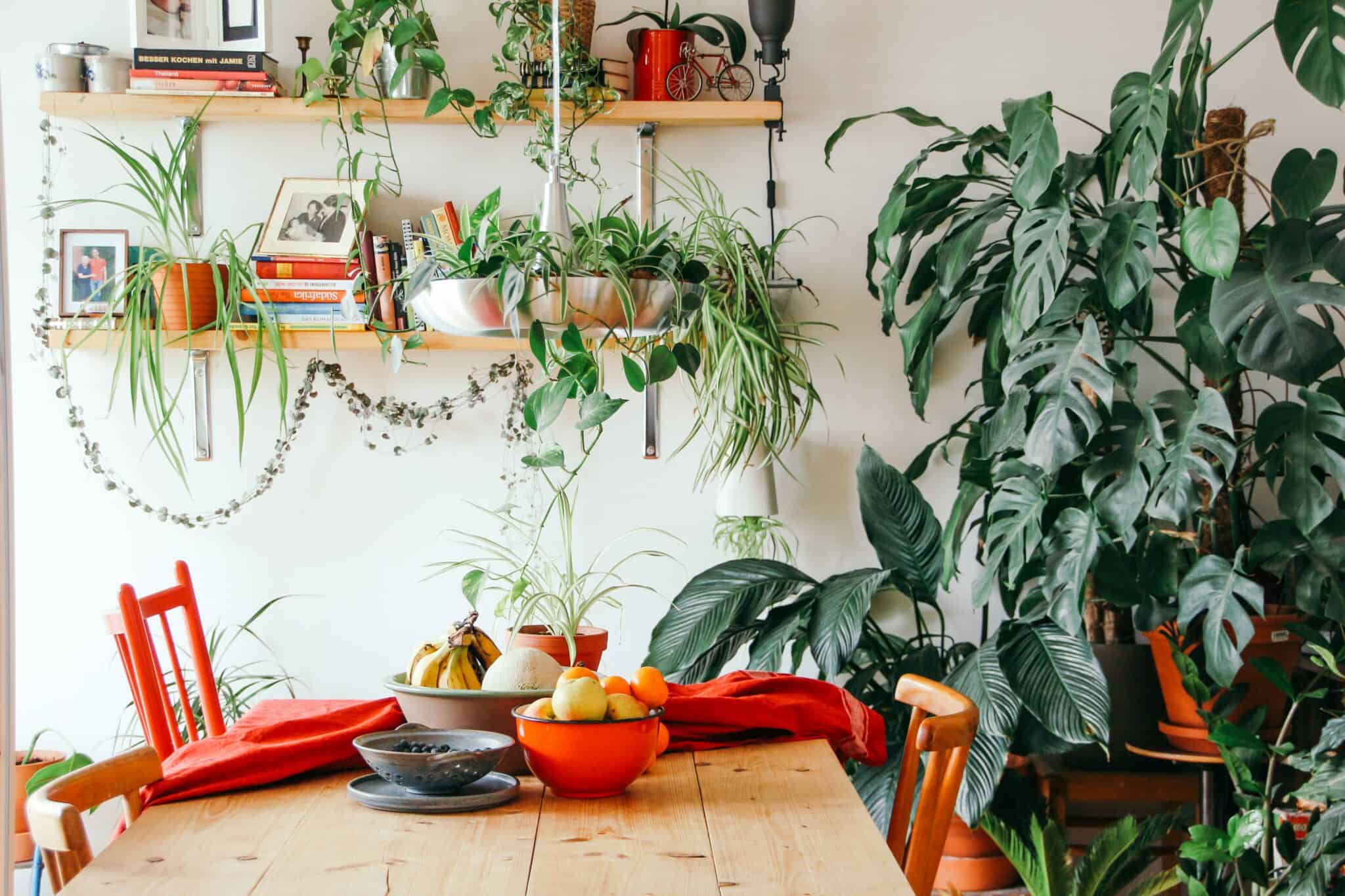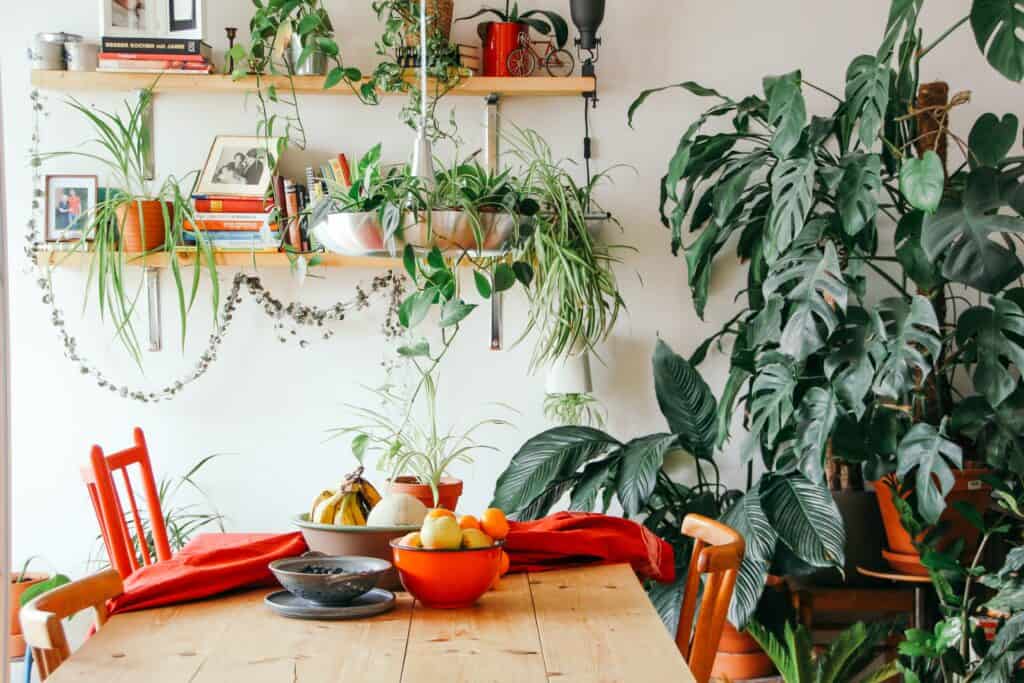 Add colour through textures
No colour as a minimalist? Think again.
Scandi aesthetic encourages colours and patterns in texture. Colourful pillows and throws are popular choices to break up the soft hues.
Use multiple light sources
The Nordic people experience some of the gloomiest winters. So it's no surprise they value lighting to bring up the mood in their environment.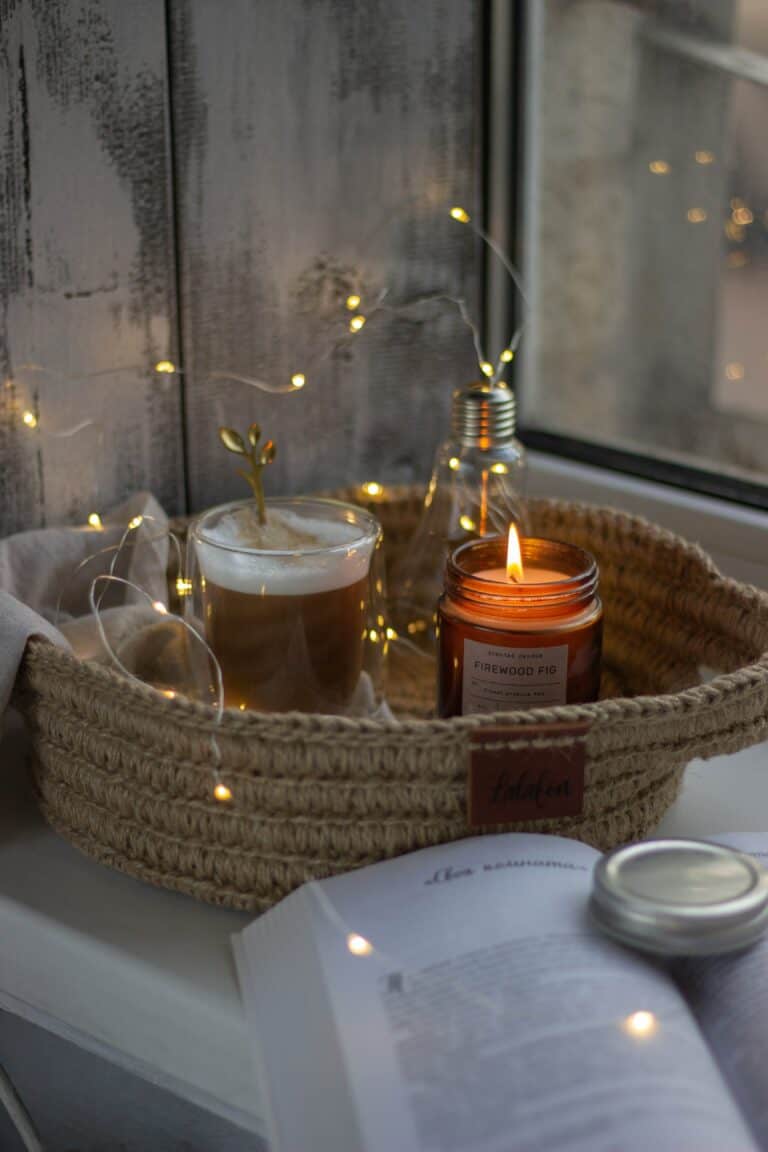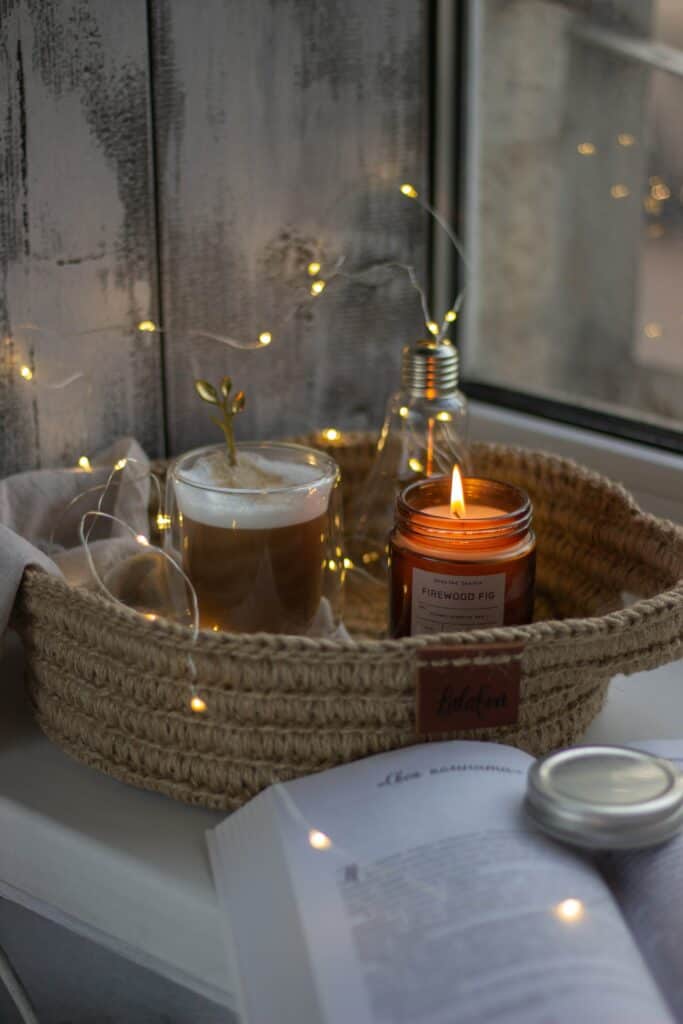 Scandis go beyond ceiling lights and get creative with different sources, including candles, fairy lights, lamps and, of course, lots of windows for natural light.
Take pride in setting the dining table
Scandis, especially the Swedes, prefer to prepare meals and eat at home instead of eating out. They also value taking the time to set the dining table so they can peacefully share a meal with the people they love.
Scandis set the table using quality cups, plates and cutlery. And of course, you can't forget different light sources, especially candles, to create a cosy scene for a meal.
If you're searching for minimalist design ideas, study the Scandinavians. They're experts in creating inviting and functional spaces with a touch of Nordic style. Their use of clean lines, natural materials and simple colours is the perfect way to create a calm and relaxing home. And don't forget to add plants for some greenery.
2. Hygge
Hygge (pronounced hue-gah) is a Danish concept that describes the feeling of cosy contentment and well-being. It's often associated with Scandinavian minimalism, as both philosophies emphasise simplicity and enjoyment of the present moment.
Hygge can be experienced by simply lighting a candle, enjoying a cup of coffee or tea, or snuggling up with a good book. The key is to savour the simple pleasures in life and find joy in the present moment.
For minimalists, hygge is an integral part of our philosophy because it helps us focus on what brings us happiness and appreciate the things we have.
When we declutter our homes and simplify our lives, we make room for what truly matters. And by embracing hygge, we can create a warm and inviting home that is perfect for relaxing and enjoying life.
3. Lagom
Lagom is a Swedish word roughly translated as "just the right amount." It's typically used to describe the country's Scandinavian minimalism aesthetic, which values simplicity and functionality.
Lagom is about living with what you need and nothing more. This philosophy can be applied to every aspect of your life, from home decor to wardrobe.
There are no set rules for Lagom, but the key is to focus on quality over quantity. This doesn't mean that you have to get rid of everything you own. Instead, it's about being mindful of your possessions and only keeping things that add value.
If you're interested in trying out a more minimalist lifestyle, practising Lagom is a great place to start
4. Care
People in Scandinavia have a reputation for being clean and tidy. This is partly because they value quality over quantity, a core minimalist concept. They take care of their things and take on the responsibility of keeping their community environments clean.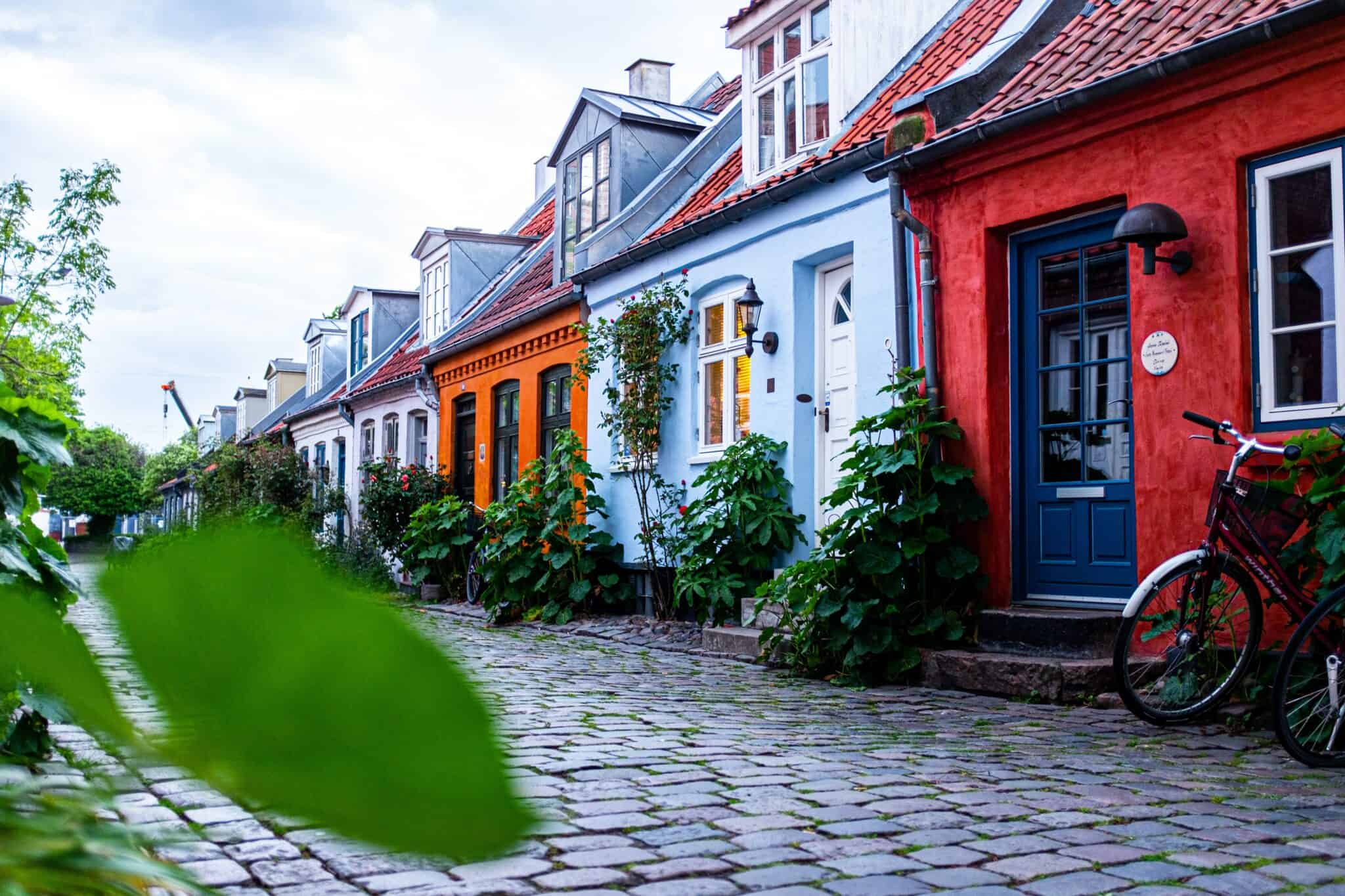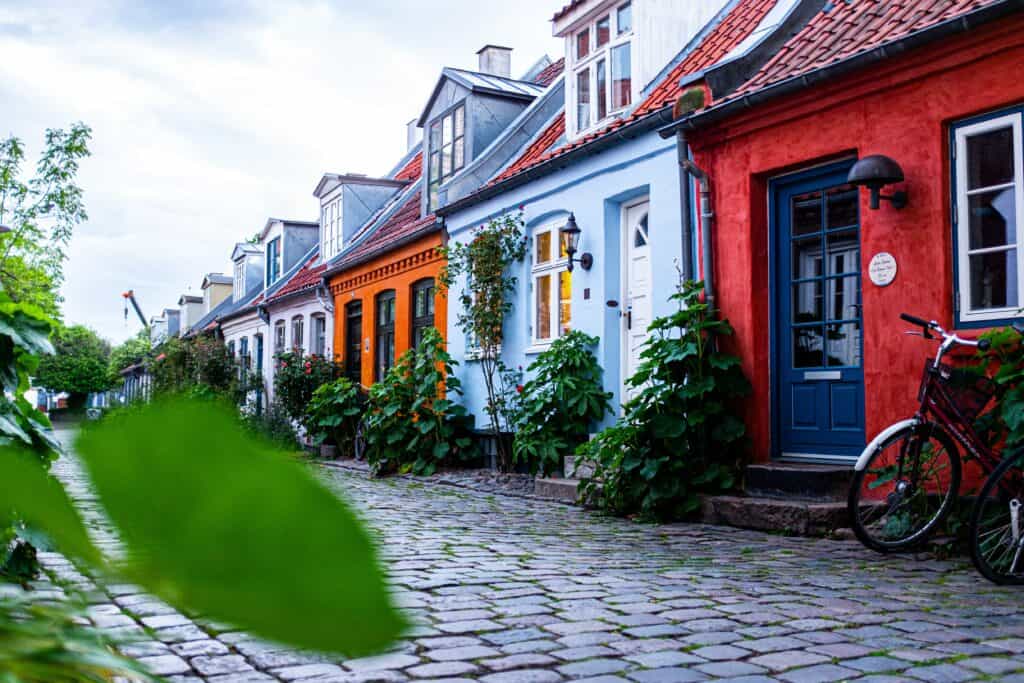 This focus on quality and environment extends to all aspects of Scandinavian life, from work to relationships.
For instance, it's common not to wear shoes in the house. You'll never see trash on the streets (more on that next). It's no wonder these countries are happy!
5. Sustainability
Nordic countries are global leaders in sustainable living practices and eco-friendly standards. One of the critical components of Scandinavian minimalism is that it helps reduce the amount of waste produced.
Read more: 10 Simple Steps To Get Started With Eco-Minimalism
Scandinavians avoid buying disposable items such as plastic water bottles and instead opt for reusable alternatives. This helps to reduce the amount of waste going into landfills, but it also helps conserve resources.
In addition, Scandinavians are also big proponents of recycling. By adequately recycling materials, Scandinavians can reduce their environmental impact significantly.
Finally, Scandinavians value renewable energy sources such as solar and wind power. For example, Norway holds the title for electric vehicles per capita. According to statistics from 2018, Norway has about 55 electric cars for every 1000 citizens.
By investing in renewable energy, Scandinavians are helping create a more sustainable future for their countries.
Final thoughts on Scandinavian minimalism
Scandinavian minimalism is all about simplicity, quality and sustainability. This minimalist lifestyle philosophy can be applied to every aspect of your life, from home decor to wardrobe to how you spend your time.
If you're interested in living with less, applying Scandinavian minimalism is a great place to start.
What do you like about the Nordic take on minimalism? Are you from this region? Let me know your thoughts in the comments below.